It's already been one month since the new year kicked off, and industry experts have confidently predicted that this will be an incredibly significant period for fintech. In particular, neobanking services and open banking platforms are expected to become widely popular in 2023. Keep reading to find out more about these trends and other cutting-edge advancements in fintech!
What Awaits Open Banking in 2023?
Open banking is revolutionizing how customers interact with their financial data, granting them a newfound control over their finances and decision-making. Not only that, but it also allows banks to provide more personalized services and products to clients depending on the customer's unique data collected about them – something which will become increasingly essential in 2023 as open banking becomes one of the most prominent fintech trends.
Statista has forecasted that the open banking market will reach a whopping 64 billion USD by 2024. This estimation is due to this sector's high demand and great potential, which saw only 15 billion USD in 2021. With these predictions, now is certainly an opportune time to join the lucrative world of open banking!
NeoBanking Another Fintech Title That Will Be Hugely Popular in 2023
As one of the leading fintech trends in 2023, neobanking is rapidly gaining popularity due to its many benefits. For instance, it offers various services such as digital banking, diverse money transfers, and investments. Furthermore, customers can access their accounts remotely with a simple internet connection which makes this method much more convenient than traditional banking practices.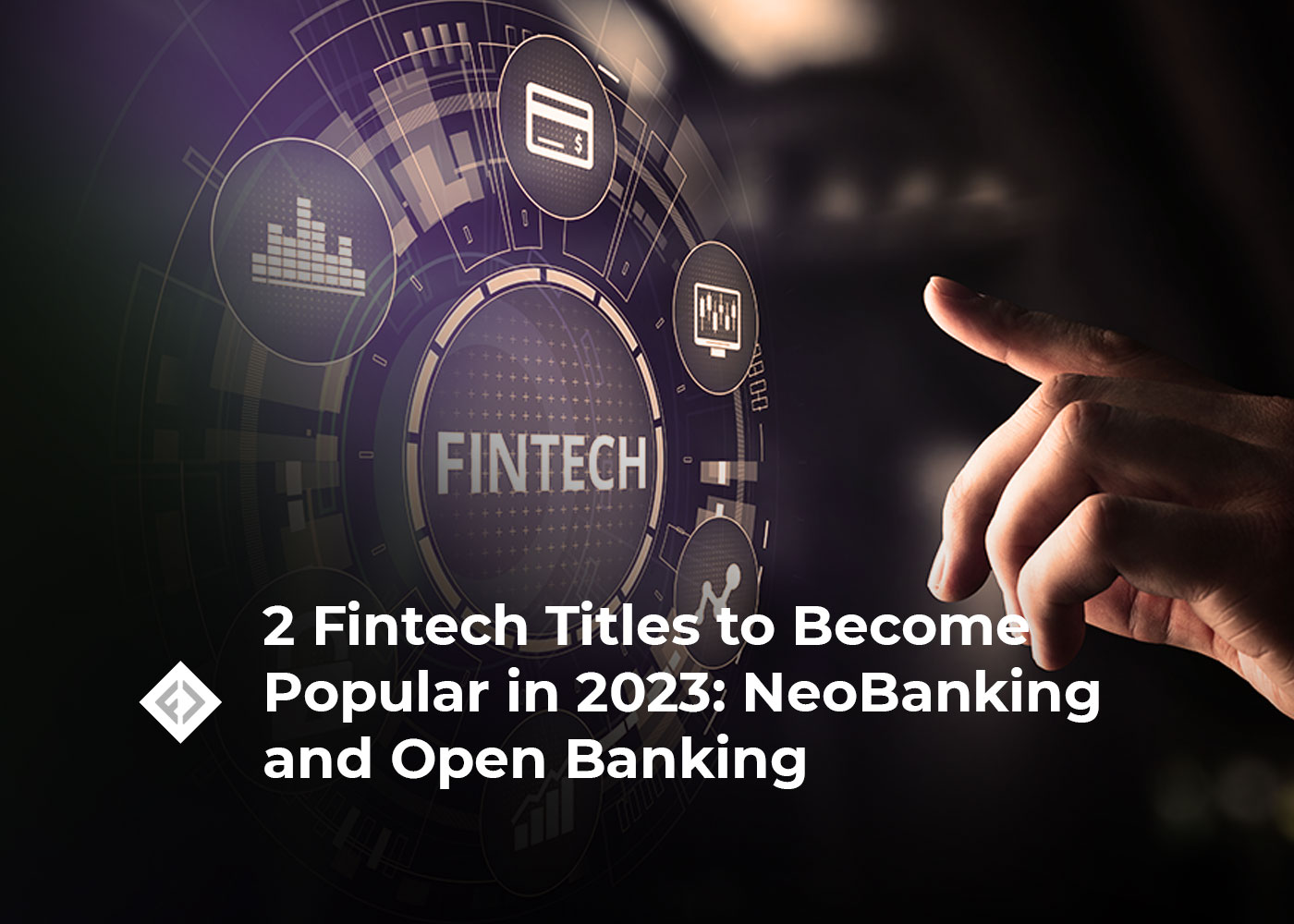 What's more, neobanking often offers lower fees than typical banks, meaning customers can keep more of their hard-earned money. Additionally, many are built to provide an effortless user experience that allows users to manage their finances seamlessly – regardless if they have any past knowledge or familiarity with fintech.
So, What Else Awaits Us In 2023?
Apart from the trends already discussed, RegTech and AI will become critical fintech advancements in 2023 due to their potential to reduce costs, increase efficiency and simplify compliance. Additionally, there is likely going to be a greater emphasis on cybersecurity initiatives as digital threats against finance have been rising over recent years. Of course, predicting future trends with 100% accuracy isn't possible; however, we can observe what tomorrow holds for us together!
You may be interested in: Ripple Announces Cryptocurrency Forecasts for 2023