This article will analyze the AERGO Token according to www.coinmarketcap.com data. First, we will discuss the AERGO Token and its projects and make technical and graphic analyses. The analysis we will do in the weekly period will help the investors to take risks and manage their portfolios.
What is AERGO Token?
The AERGO token is the native cryptocurrency of the AERGO platform , which aims to provide an enterprise-grade blockchain infrastructure for businesses and developers . It combines public and private blockchains with advanced features to enable secure and scalable decentralized applications (dApps) and smart contracts .
What are the projects of AERGO?
Projects associated with the AERGO token include :
Enterprise Blockchain Solutions : The primary project of the AERGO token is its integration into the AERGO platform, which offers a range of blockchain solutions tailored for enterprise use cases. These solutions include data management , supply chain tracking, identity verification , financial services , and more .
Developer Tools & Ecosystem : AERGO provides various development tools such as SDKs (Software Development Kits) , APIs (Application Programming Interfaces) , and other resources to support developers in building dApps on top of their blockchain infrastructure. The growth of an active developer community can contribute to ecosystem expansion
Governance Rights : Holders of AERGO tokens have governance rights within the network's decision-making processes related to protocol upgrades , consensus mechanism adjustments , or other significant matters affecting its development trajectory .
Interoperability & Cross-Chain Communication : Interoperability is a crucial aspect of the AERGO platform as it enables communication between blockchains or legacy systems through technologies like sidechains or bridges.  The aim is to facilitate seamless data transfer across multiple networks while maintaining security and integrity .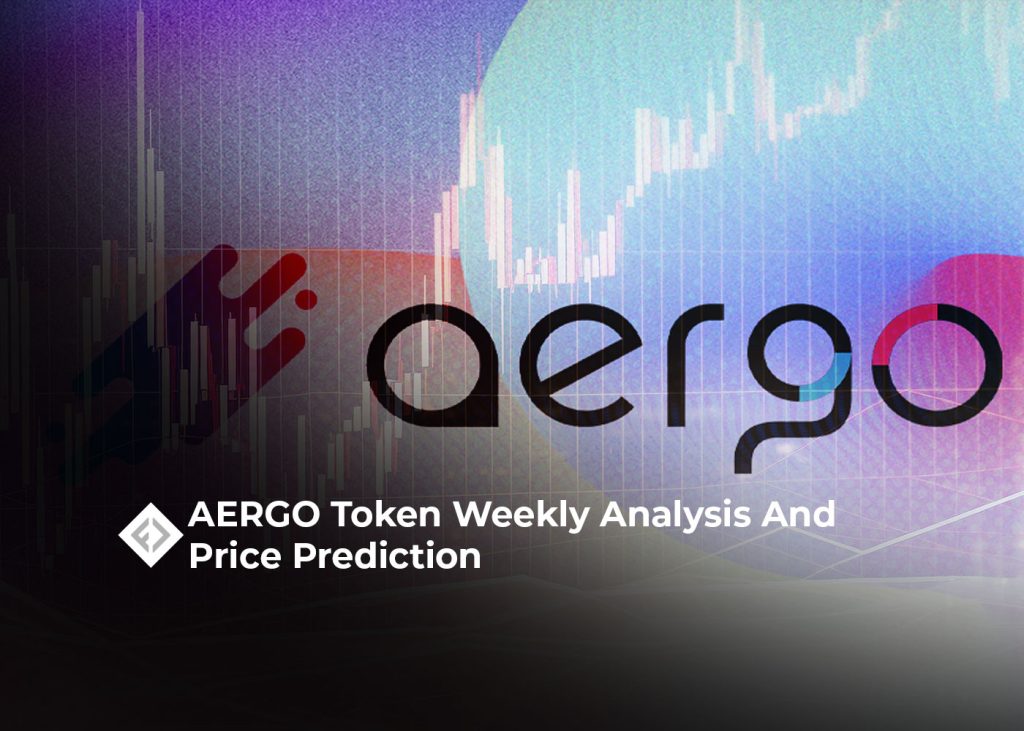 Factors Influencing AERGO Price
Factors that can influence the price of the AERGO token include :
Adoption by Enterprises & Developers : Increased adoption by enterprises seeking blockchain solutions or developers building applications on top of the AERGO platform could drive demand for using AERGO Tokens within the ecosystem .
Marketplace Activity : Trading activity on exchanges offering pairs involving Aergo Token can impact the token price . Increased trading volüme and liquidity may positively affect prices if supply remains limited .
Overall Market Conditions : General market conditions within the broader cryptocurrency space can also impact AERGO Token prices. Trends in sentiment across cryptocurrencies, crypto regulations , and macroeconomic factors can influence investor confidence and the movement of AERGO tokens
Partnerships & Integrations : Collaborations with established enterprises, technology providers, or other blockchain projects could generate positive sentiment around Aergo and its native token .
Technological Advancements : Development updates and improvements to the AERGO platform's performance , scalability , security features , or introduction of new functionalities positively influence investor confidence and the token's value .
It is important to note that cryptocurrency markets are highly volatile, influenced by various external factors beyond those mentioned above ; therefore, conducting thorough research and staying updated with official sources when considering investments related to specific cryptocurrencies like AERGO Tokens is advisable .
AERGO TOKEN TECHNICAL ANALYSIS
After seeing its historical high of $ 0.6209 in April 2021, AERGO dropped 86% by the end of 2022, down to $ 0.0864. Although it went up to $ 0.5044 with the purchases in the market in February 2023, it is currently trading at $ 0.2713. According to www.coinmarketcap.com data, AERGO has a size of $46,921,298 and a volume of $6,658,035 in the last twenty-four hours .
AERGO Token Chart Analysis
AERGO token has dropped 86% to $0.0864 by the end of 2022 after testing its historical high of $0.6209 in April 2021. Even though it went up to $0.5044 with the buy-side movement in the market in February 2023, it could not maintain this rise and is currently traded at $0.2713. The weekly chart shows that the AERGO token retreated to the $0.0864 support in June and started an upward movement from this level. $0.0864 is the primary support for AERGO, above which it could rise towards the $0.1172 and $0.1550 levels.
This article does not certain investment advice or recommendations. Every investment and trading move involves risk, and readers should conduct their research when deciding. This article does not include investment advice or suggestions. Every investment and trading move involves risk, and readers should perform their analysis when determining.