Born in 1965 in the Soviet Union to a Jewish family, Alex Mashinsky's journey in the world of technology and entrepreneurship has been a remarkable story. His family obtained permission to leave the country in the 1970s and they afterward decided to relocate to Israel. From a young age Mashinsky displayed a natural curiosity and affinity for tinkering just like his father. When he was a teenager he discovered an entrepreneurial aspect by purchasing confiscated goods at auctions held at Ben Gurion Airport and successfully reselling them for a profit . And now Alex Mashinsky net worth is an impressive amount of $ 50 million that he accumulated owing to his entrepreneurship in innovative ideas.
From Aspiring Engineer to Military Service
Mashinsky pursued higher education in electrical engineering at various different universities but he did not complete his degree. In 1984 he served in the Israeli Army. During his military service he underwent pilot training and served in the Golani Brigade . But ultimately the desire to explore new opportunities led Mashinsky to leave Israel in 1988 and make his way to the United States.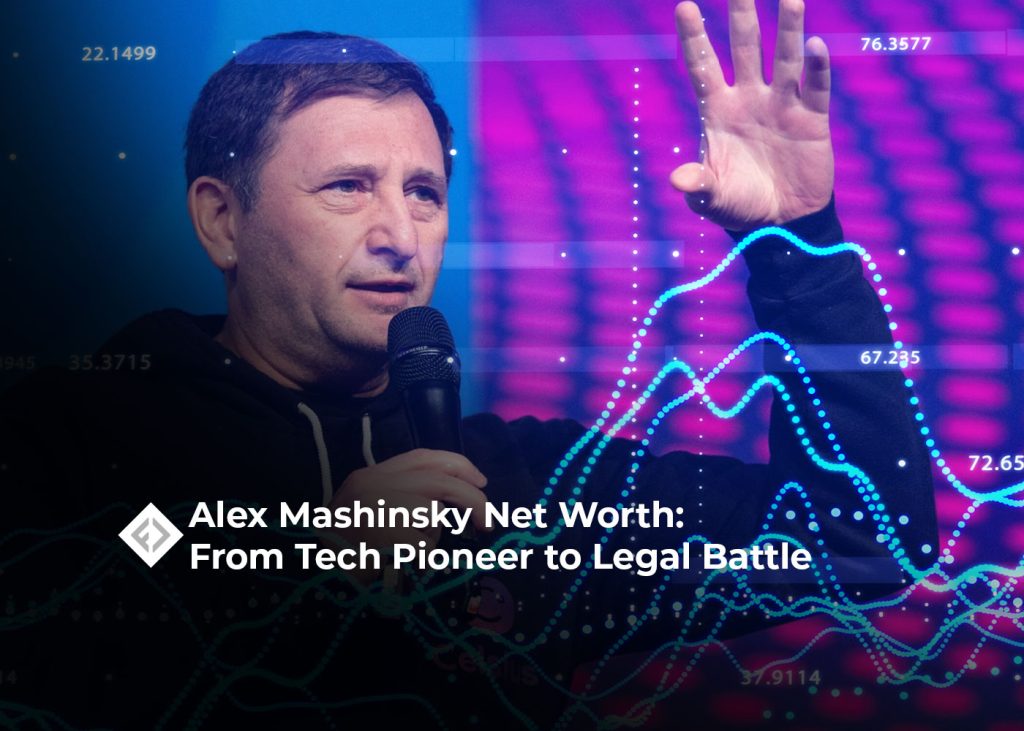 Innovating Industries and Investing in the Future
Alex Mashinsky's impact on various industries has been transformative, but he is most prominently known as the inventor of Voice over Internet Protocol (VOIP). It is a technology that enables over 1 billion people worldwide to make free voice calls over the internet .
Mashinsky's success as an entrepreneur can be attributed to his excellent ability to identify future trends, build top-tier teams and secure funding for his projects. Two of his companies Arbinet and Transit Wireless achieved monopolistic positions in their respective industries and introduced groundbreaking technologies and business models.
With an extensive intellectual property portfolio Mashinsky has authored over 50 patents covering aspects of VOIP, Smart Grid, ad exchanges and popular web companies like Groupon, Twitter, Lyft, Verizon and YouTube. He has become a leading advocate for web-based exchanges.
Recognitions and Speaking Engagements
Mashinsky's expertise and accomplishments have earned him extensive recognition in the industry . He has been invited as a featured speaker at more than 250 international conferences in which he shared his insights and knowledge with audiences all across the world. His expertise has also landed him apperances on several TV shows and business networks.
Throughout his career Mashinsky has received numerous awards including the prestigious Albert Einstein Technology Medal in 2000 and the Technology Foresight Award for Innovation presented at Telecom '99 in Geneva . In 2010 he was honored with Crain's Top Entrepreneur Award and he has been nominated for Ernst & Young's Entrepreneur of the Year Award in 2002 and 2011 . And more recently he was named one of the "Top 100 in Crypto" by CoinTelegraph.
Legal Troubles and Controversies
Despite all of his achievements Mashinsky's career has taken a downward spiral by legal battles. On January 31 2023 a court-appointed examiner Shoba Pillay filed a detailed report on Celsius which is a company Mashinsky was associated with as CEO and alleged "blatant fraud." The report criticized Mashinsky's weekly livestreams where he knowingly lied to customers which led to the editing of videos to remove false statements without informing viewers .
The report further highlighted that Mashinsky had not thoroughly read Celsius's terms of use and made public statements that contradicted the company's policies. Mashinsky's personal involvement in decision-making processess and benefiting from the sale of CEL tokens which he supposedly manipulated were also covered in the report . The value of CEL tokens was called into question with internal conversations suggesting it should be valued at $0.
As a consequence Mashinsky became a defendant in a civil lawsuit filed by the Attorney General of New York as he was accused of securities fraud during his tenure as Celsius CEO . Afterward on July 13 2023 the Securities and Exchange Commission filed a criminal complaint against Mashinsky and Celsius which led to Mashinsky's arrest on the same day.
Lessons to Be Learned
There is no doubt that Alex Mashinsky is believed to be a fascinating person. His transformation from an eager and curious tinker to a digital pioneer and entrepreneur has been an up and down adventure that is filled with controversy and victories . Despite the fact that his discoveries and contributions to the profession have a long lasting effect his current legal issues have impacted his career in a negative way. His life story covers a variety of places and sectors which makes him an intriguing figure in the world of technology and innovation .