The cryptocurrency market capitalization has been waning over the last few days after its powerful rally. Although digital assets have seen weeks of profit, the macroeconomic environment persists in providing a struggling outlook for any short-term upside potential. As it stands right now, we can report that this sector's total market cap is still above the major $1 trillion mark recaptured at the start of 2023; moreover, cryptos across all markets experienced a positive resurrection reaching their highs since November 2022, when fundamental companies within this area filed bankruptcy due to relentless global recession.
The Bad Trend in the Market Could Mean a Recession for the Crypto World
Mike McGlone, Bloomberg Intelligence's Senior Macro Strategist, predicts that the U.S. stock market could experience a price recession over the next few months – and this could prove true for cryptocurrency markets, too, due to their high correlation with traditional stocks and shares. According to him, digital asset portfolios might be heading towards 'the first real recession' featuring lower values and more performance fluctuations than before.
The Nasdaq 100, the U.S. stock index tracking tech equity, is nowhere near its 2008 bottom yet. When the real estate market in America collapsed back then, it sent tremors worldwide – causing the Nasdaq to plunge below its 200-day moving average drastically. Currently, though, both cryptocurrency markets and the Nasdaq are perilously close to a level that can potentially result in an appreciation of prices if maintained; however, should this fail due to macroeconomic events happening around us right now (e.g., pandemic or recession), equities and cryptos could drop much lower than their 2008 levels.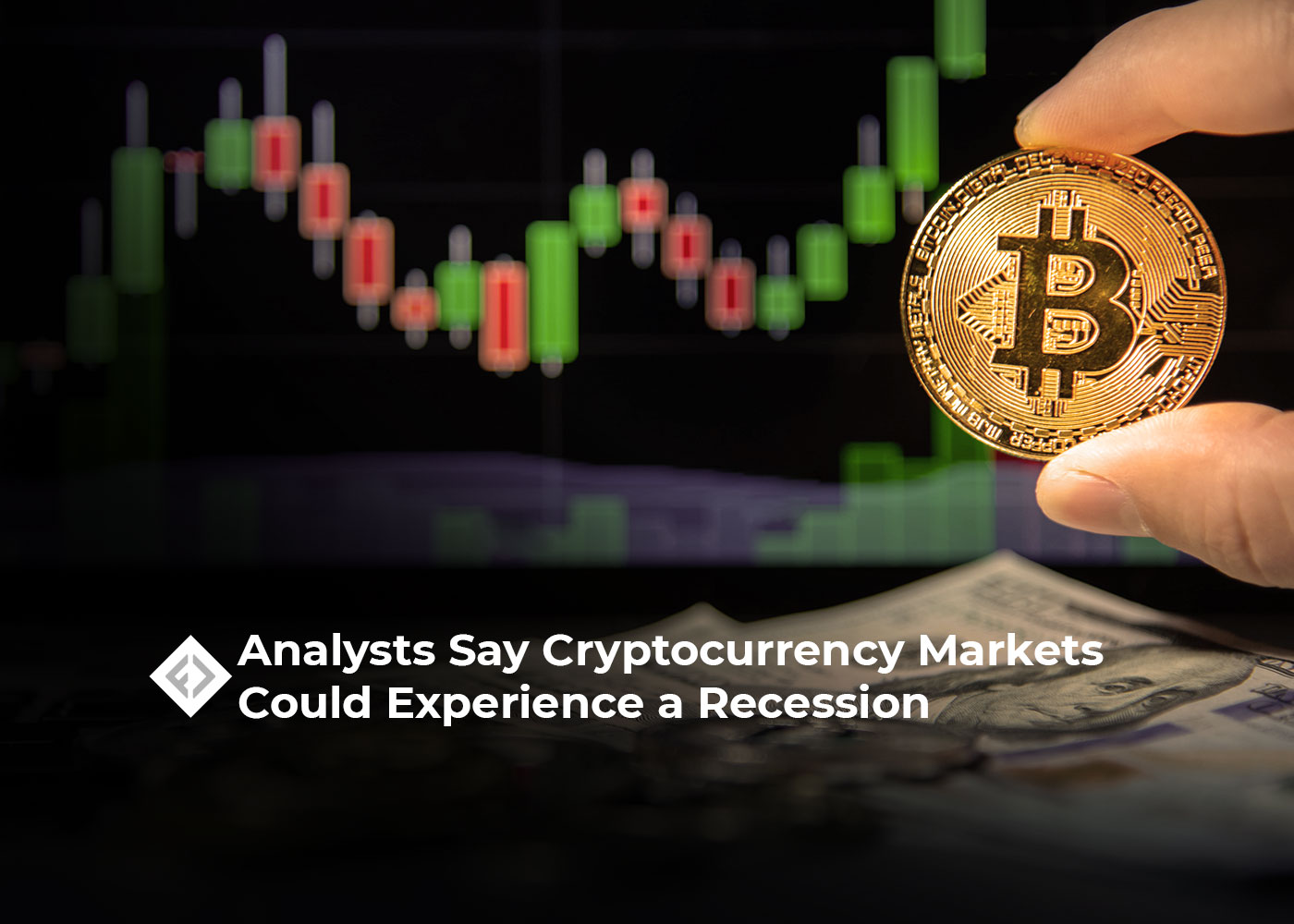 According to McGlone, the Nasdaq index plummeted an astounding 70% during the crash of 2002 and a further 40% in 2009. Furthermore, if risk assets continue their downward trajectory, cryptocurrency markets are likely not immune from similar declines.
If The Cryptocurrency Market Can Hold On, It Could Be Stronger Than Ever Before
If the macroeconomic landscape takes a turn for the better, McGlone anticipates that the nascent industry will "eclipse most equity indexes." Suppose the cryptocurrency market manages to bounce back from its current levels or at least hold support below to continue rallying. In that case, investors could observe an upswing that would benefit risk-on assets.
You may be interested in: AI Tokens Made Huge Gains Following the Rise of AI