This article will analyze the BADGER Token according to www.coinmarketcap.com data. First, we will discuss the BADGER Token and its projects and make technical and graphic analyses. The analysis we will do in the weekly period will help the investors to take risks and manage their portfolios.
What is BADGER Token?
Badger DAO (BADGER) is a decentralized finance (DeFi) project built on the Ethereum blockchain. It aims to be the one-stop solution for decentralized Bitcoin (BTC) products within the DeFi ecosystem. The project's primary goal is to bridge the gap between Bitcoin and DeFi, allowing users to put their Bitcoin to work in various yield- generating strategies and earn rewards .
What are the projects of BADGER?
Here are some of the key projects and products associated with Badger DAO :
Badger Setts : Badger Setts are smart contracts that allow users to deposit their Bitcoin and earn yield through BADGER and other tokens. These Setts are similar to vaults in other DeFi protocols , where funds are put to work in yield- generating strategies .
DIGG: DIGG is an elastic supply token pegged to the price of Bitcoin. It aims to track the price of BTC while offering users additional rewards. The supply of DIGG can expand or contract based on its price movements relative to BTC .
Badger Bridge : The Badger Bridge allows users to move their Bitcoin between the native Bitcoin blockchain and the Ethereum blockchain through a two-way bridge. This enables the movement of Bitcoin to participate in DeFi applications on Ethereum
Badger Treasury : The Badger Treasury is a reserve fund that holds a portion of the BADGER token supply. It is intended to support the long- term sustainability of the project and fund development and community initiatives .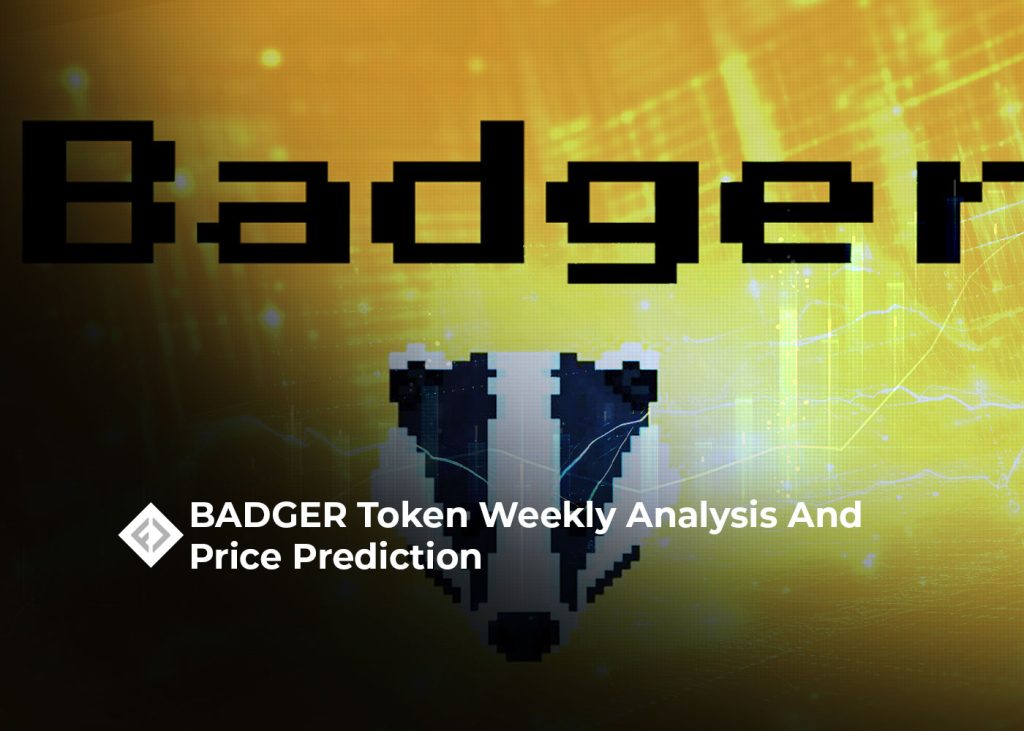 Factors Influencing BADGER Price
Factors influencing the Badger DAO (BADGER) token price :
Market Sentiment : Like any other cryptocurrency, market sentiment significantly affects the BADGER token's price. Joyous news, partnerships, and developments related to the project can drive bullish sentiment, while adverse events can lead to bearish sentiment .
Adoption and Use Cases : Adopting Badger DAO's products and services and integrating them into other DeFi platforms can positively impact the token price. Increased usage of the Badger Setts and other products may increase demand for the BADGER token .
Bitcoin Price Movements :As Badger DAO is closely related to Bitcoin through its BTC-related products, the price of BTC can have an indirect influence on BADGER's price. If Bitcoin experiences significant price movements, it may affect the demand for Badger DAO's services and products
DeFi Trends : The overall performance and trends in the DeFi sector can impact BADGER's price . Bullish trends in DeFi and increased interest in yield- generating strategies may positively affect the token's value
Development and Upgrades : Progress in developing the Badger DAO protocol, upgrading existing products, and launching new innovative features can generate positive attention and impact the token price .
Market Liquidity : Low liquidity in the market can lead to price volatility and potentially drastic price swings. As more liquidity is added to the market , it can stabilize the token's price
It's important to note that cryptocurrency markets are highly speculative and subject to various factors, including regulatory changes, technological developments, and macroeconomic events. Investing in cryptocurrencies carries inherent risks and should be approached with caution and due diligence. Always conduct thorough research before making any investment decisions .
BADGER TOKEN TECHNICAL ANALYSIS
After seeing its historical high of $ 64.900 in March 2021, BADGER dropped 96.75% by the end of 2022, down to $ 2.11. Although it went up to $ 4.434 with the purchases in the market in February 2023, it is currently trading at $ 2.150. According to www.coinmarketcap.com data, BADGER has a size of $42,239,469 and a volume of $2,648,893 in the last twenty-four hours .
BADGER Token Chart Analysis
After hitting $64,900 in March 2021, the BADGER token entered a downtrend, falling to $2,110 by the end of 2022, losing 96.75% of its value. BADGER, which started to rise at the beginning of 2023, rose to $ 4,434 in February but could not maintain this rise and fell again and is currently trading at $ 2,150. When we examine the weekly chart, the BADGER token has reached support since it is traded at a price close to the 2023 opening price. Investors who want to invest in the BADGER token should be careful with closings below $2,110. If the price increases from here, the first resistance zone will cost $3,380.
This article does not certain investment advice or recommendations. Every investment and trading move involves risk, and readers should conduct their research when deciding. This article does not include investment advice or suggestions. Every investment and trading move involves risk, and readers should perform their analysis when determining.