The upcoming week holds significant importance for the financial realm, as well as for cryptocurrency investors . Various events are poised to impact the value of Bitcoin and altcoins, instilling anticipation among market participants . Ranging from earnings releases by prominent tech companies to pivotal economic indicators, there exist crucial developments that demand close attention from enthusiasts of cryptocurrencies in the forthcoming week . Here are a few noteworthy events that possess potential significance for the crypto space…
Cryptocurrencies have the potential to be affected by these developments
Major technology companies such as Microsoft , Google, and Visa are set to release their quarterly earnings reports on Tuesday, July 25. These reports hold significant importance as they will offer valuable insights into the performance of these industry leaders and potentially impact investor sentiment across the broader market. On Wednesday , July 26, notable events are scheduled for both traditional financial markets and the cryptocurrency realm . The Federal Reserve is anticipated to make an announcement regarding its interest rate decision at 21:00; analysts have projected a potential increase of 25 basis points in interest rates .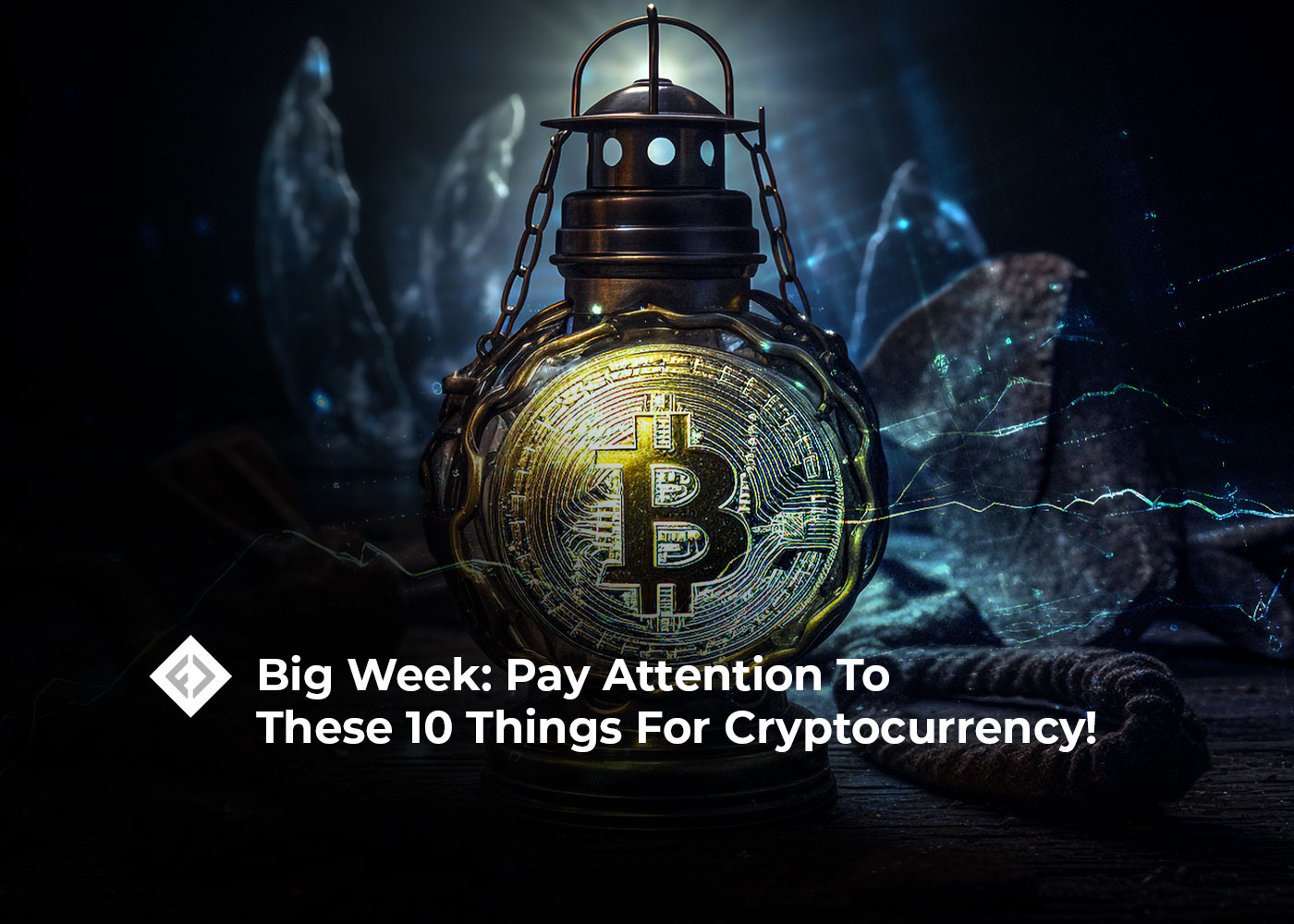 Afterwards, there will be a press conference held by Jerome Powell, the Chairman of the Federal Reserve at 9:30 p.m. During this event , he will provide additional insights into the central bank's perspective on the economy . Concurrently, on that very day, the House of Representatives Financial Services Committee is set to cast their vote on cryptocurrency legislation. Given its previous delay last week this vote carries significant implications for cryptocurrency regulation and acceptance within the United States .
Europe and the USA are expected to unveil a plethora of economic data in the upcoming period.
On Thursday, several key economic indicators from both the Eurozone and the US will hold significant importance . The Monetary Policy Statement of the European Central Bank (ECB) is scheduled for release at 15:15. Additionally , the Euro Zone Interest Rate Decision is expected to announce a 25 basis point increase . At the same time, the US Quarterly report on Gross Domestic Product (GDP) will be published at 15:30. Analysts predict a growth rate of 1.8% for this data, slightly lower than the previous rate of 2% . Another crucial aspect that investors will closely monitor is the US Initial Jobless Claims data. It's noteworthy that an anticipated figure of 233 thousand is expected for this data which surpasses the previous count of 228 thousand.
ECB President Christine Lagarde is scheduled to hold a press conference later today, providing insights into the bank's policy decisions and the Eurozone economy . Additionally, attention will be focused on consumer inflation data, particularly the US Core Personal Consumption Expenditures (PCE) Price Index, set to be released on Friday, July 28 . Analysts anticipate a slight decrease in monthly increase compared to the previous period . This index holds significance for future monetary policy decisions and is closely monitored by the FED . Given these important events lined up for the week, heightened volatility can be expected as traders and investors react to their outcomes without undermining its criticality.