American billionaire Mike Novogratz has raised concerns about the growing public debt in the United States. From June 1st to July 6th the US national debt climbed by a stunning $1 trillion and reached a total of $32.47 trillion in just over a month . This quick gain which formerly took around a year on average has piqued the interest of financial professionals and analysts.
Novogratz expressed his surprise at the situation and indicated that it is worthwhile to purchase Bitcoin in reaction to the troubling trend in public debt.
US Federal Debt on an Alarming Trajectory
The government debt of the United States is expected to surpass 98% of the country's GDP by the end of this year according to the US Congressional Budget Committee. Furthermore it is projected to go above 107% by 2029 which is a historic high in terms of the ratio to the size of the US economy.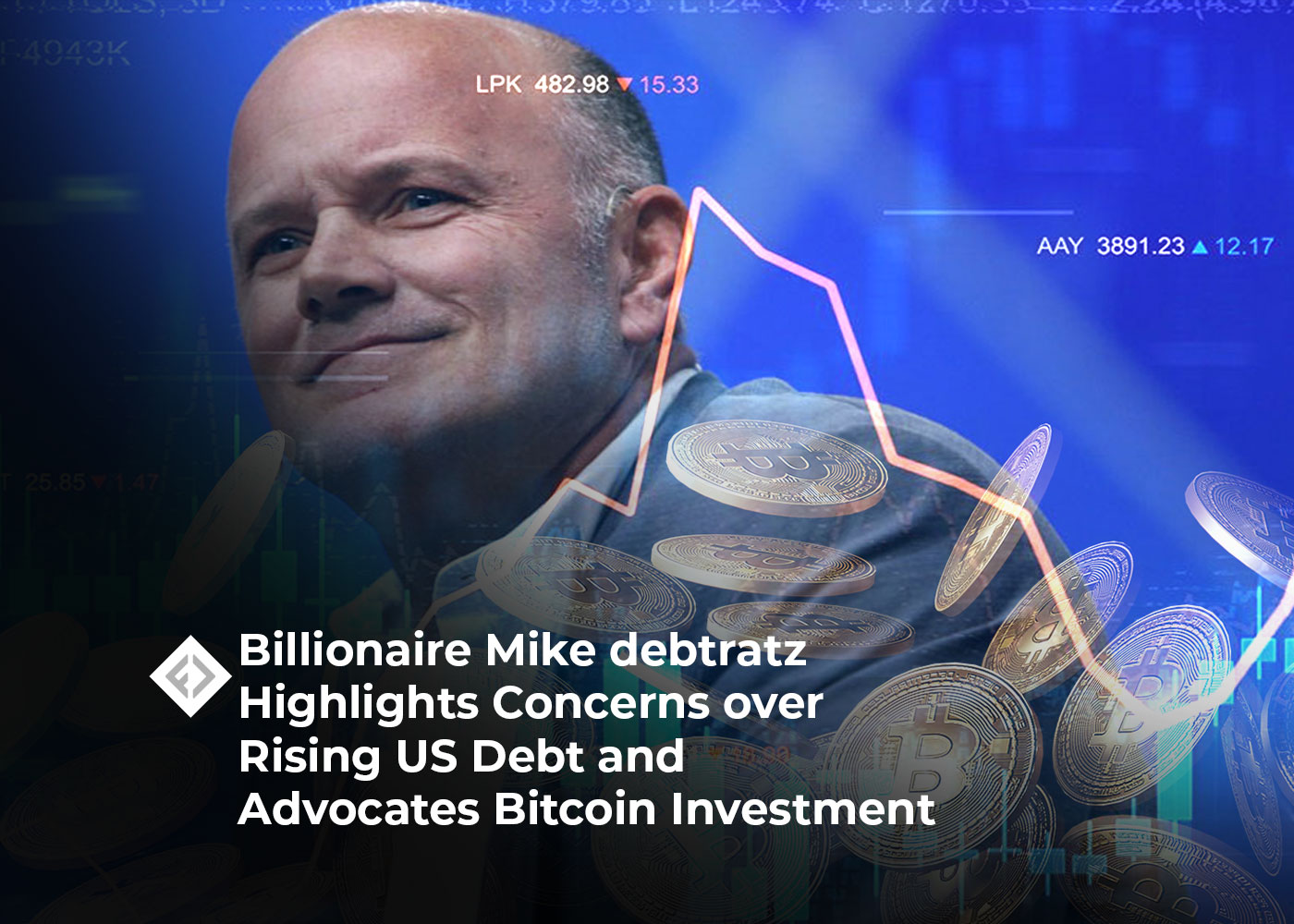 Increased Investor Interest in Cryptocurrency
Coinshares reported a rise in investor interest in crypto-related financial instruments during the week ending July 9th . Out of a total net gain of $136 million $132.8 million was allocated to investments in Bitcoin-focused products. Additionally investments in Bitcoin futures traded on the Chicago Stock Exchange CME Group have also seen a noticeable increase.
Santiment observed that large investors holding wallets with balances ranging from 10 BTC to 10,000 BTC continue to increase their investments in Bitcoin . Over the past three weeks the combined balance of such wallets has grown by 71,000 BTC .
Bitcoin Hashrate Reaches New High
In other Bitcoin-related news the hashrate which measures the processing power that is used for mining and safeguarding the network has achieved a new all-time high . After a brief dip the hashrate has recovered which confirmed the Bitcoin network's sustained power and durability.