Binance announced that the pre-sale of Arkham (ARKM) token will be held on its pre-sale platform Binance Launchpad . Arkham (ARKM) has officially launched . Accordingly , Arkham aims to revolutionize the digital asset space with its innovative token sale format and promising features .
With the token sale on Binance Launchpad ; ARKM will offer the opportunity to acquire tokens . There will be a launchpad fixed cap of $2,500,000 in the token sale and a fixed cap of $15,000 per user .
What is the Launchpad  ?
Launchpad is a term commonly used in the cryptocurrency industry to refer to a platform or service that facilitates the launch of new blockchain projects . These platforms are typically operated by established exchanges or blockchain organizations.
Through a launchpad , crypto enthusiasts can participate in token sales or initial coin offerings (ICOs) for newly introduced cryptocurrencies . Launchpads often have specific requirements and procedures for participation, such as holding a particular amount of tokens or completing Know Your Customer (KYC) verification .
Using a launchpad allows investors to gain early access to new projects and acquire their native tokens at an early stage . It's important to note that investing in ICOs carries risks , so it' s always advisable to conduct thorough research before participating in any token sale through a launchpad .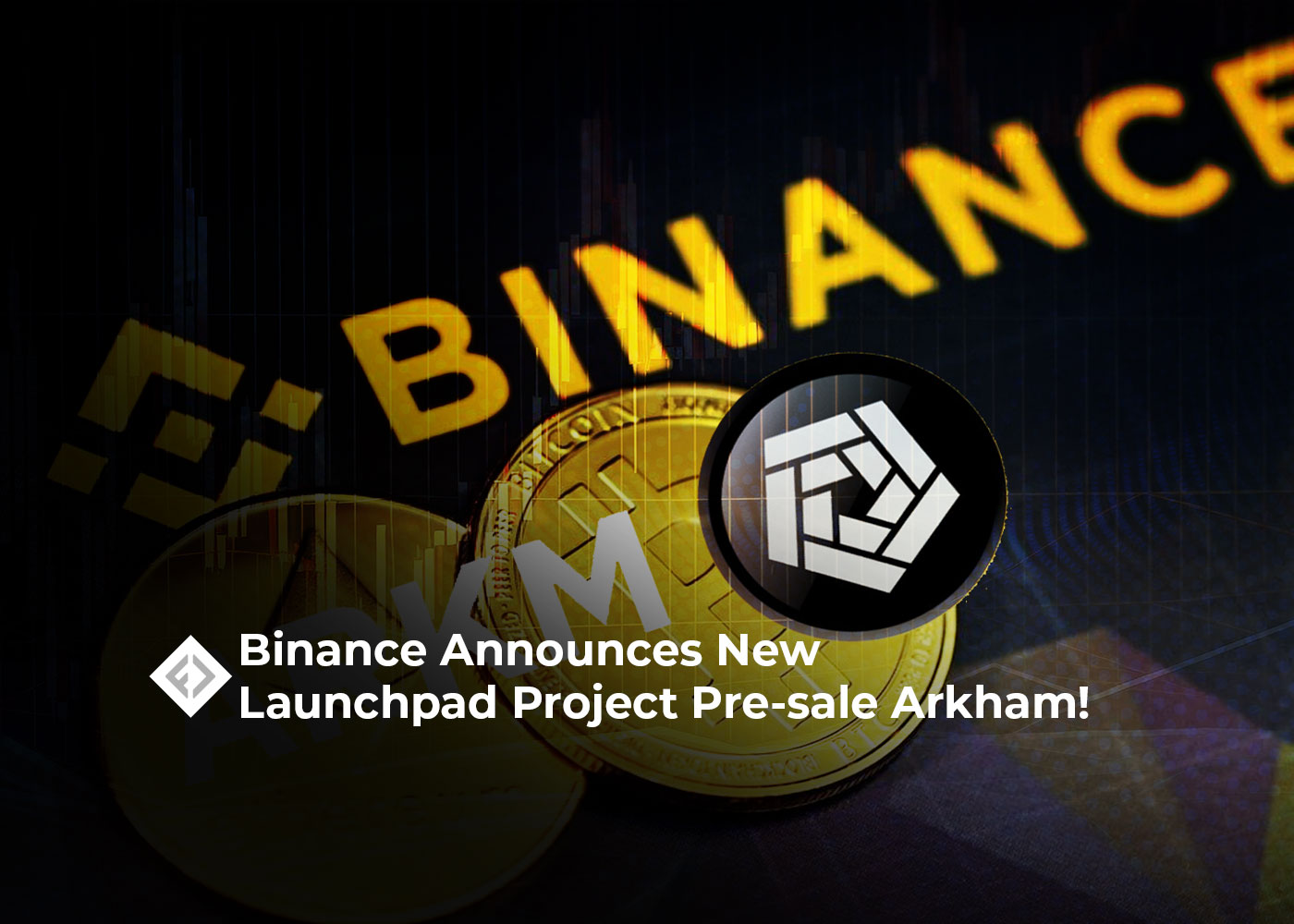 Arkham Pre-Sale Details : 
Preparation Period : It will start on July 11 , 2023 at 03:00 (TSI) and continue until July 17, 2023 at 03:00 (TSI ) .
Subscription Period: It will be held on 17 July 2023 at 09:00 (TSI) .
Calculation Period  : 18 July 2023 09:00 (TSI) – 18 July 2023 10:00 (TSI)
Final Token Distribution : On July 18 , 2023 10:00 , your Final token allocation will be calculated and the corresponding BNB will be deducted from your currently locked BNB . Once deducted, both your ARKM and BNB tokens will be transferred to your spot wallet.
Maximum Per User: 15,000 USD (300,000 ARKM)
Total Token Supply : 1,000,000, 000 ARKM
Total Tokens Allocated to Binance Launchpad : 50,000,000 ARKM (5% of Total Token Supply)
Public Sale Token Price : 1 ARKM = 0.05 USD (Price in BNB will be determined before subscription)