As of July 12 the circulating supply of Bitcoin (BTC) stood at 19,427,518 which represents over 92.5% of its total supply of 21 million. Bitcoin's limited supply is a deliberate feature of the cryptocurrency that is designed to shrink itself gradually over time . The total supply is estimated to be reached around the year 2140. This intentional scarcity has caused Bitcoin to earn the nickname "Digital Gold."
The Mechanism of Halving
Bitcoin's scarcity is achieved through a mechanism called "halving" which is built into the Bitcoin blockchain. Halving occurs roughly every four years and to be specific every 210,000 blocks mined reduces the reward for new mined blocks by half. The next halving is expected to take place in late April 2024 around block number 840,000 . This event will automatically reduce the block reward from the current 6.25 Bitcoins to 3.125 Bitcoins per new block.
The Purpose and Significance of Halving
The concept of halving was introduced by the creator of Bitcoin Satoshi Nakamoto. It is designed to control the rate of Bitcoin issuance and maintain scarcity over time . The issuance of new Bitcoins is based on the proof-of-work mechanism where miners compete to solve complex computational problems to add new blocks to the blockchain. Miners are rewarded with newly mined Bitcoins and transaction fees paid by network users.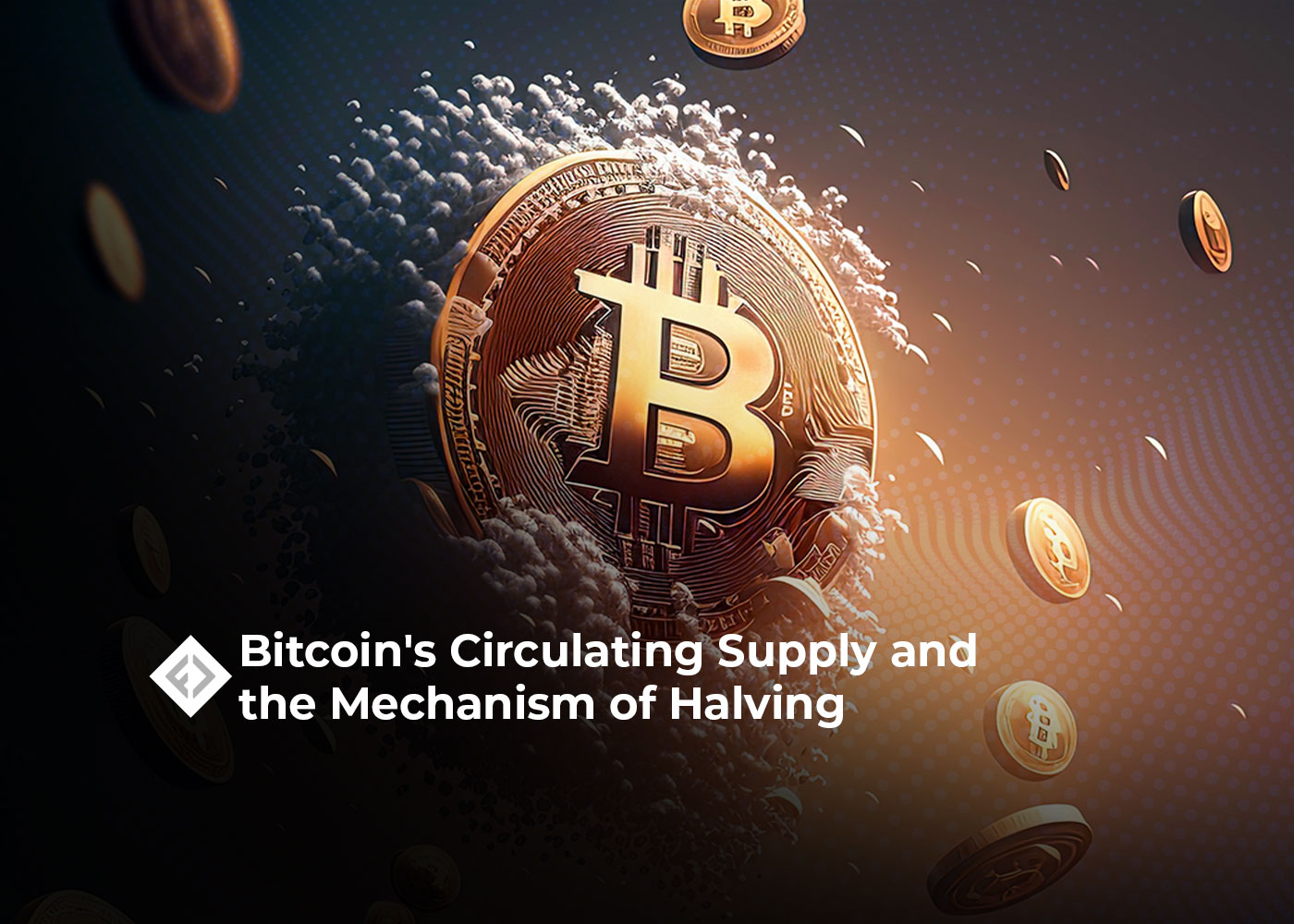 Mining Profitability and Early Adoption
Mining Bitcoin proved to be highly profitable for those who got involved early on. Even though the market price experienced fluctuations with a peak of $31 per BTC in June 2011 followed by a decline to $2 by the end of the year early miners benefited from the lower competition and higher rewards . However critics of Bitcoin have sometimes labeled it a "Ponzi scheme" due to these early mining advantages.
Second Halving and Current Block Rewards
The second Bitcoin halving took place on July 6, 2016 at block 420,000. Since then miners have been collecting 12.5 BTC for each new block . The reduction in block rewards through halving ensures that the issuance of new Bitcoins gradually slows down over time which adds to its scarcity and value.