Are you considering applying for an FHA loan? Are you unsure if your rental history disqualifies you from the process? Do you wonder, "Can I get an FHA loan with an eviction?" Many potential homeowners interested in acquiring FHA loans worry that a previous eviction will prohibit them from receiving the necessary financing. In this blog post, we'll discuss everything there is to know about obtaining an FHA loan with a past eviction, including how it will impact your ability to acquire one and what you should do if this is something that has affected your financial standing. Read on to find out more!
What Is an FHA Loan?
An FHA loan is a mortgage option backed by the Federal Housing Administration (FHA). These types of loans are designed to offer more flexible options for borrowers who may not qualify for conventional financing. With an FHA loan, borrowers can get approved with a lower credit score and down payment than a conventional mortgage.
The FHA insures lenders against losses resulting from defaults on home mortgages, making it easier for lenders to offer mortgages because they know they won't be responsible if borrowers default on their loans. This protection encourages lenders to make Home Mortgage Loans available at competitive rates, even with less-than-perfect credit or a small down payment.
In addition, FHA loans come with additional benefits such as reduced closing costs, gift money allowed towards down payments, and allowance of seller concessions to cover closing costs – all of which can make homeownership more affordable for those who don't have a sizeable down payment fund established already.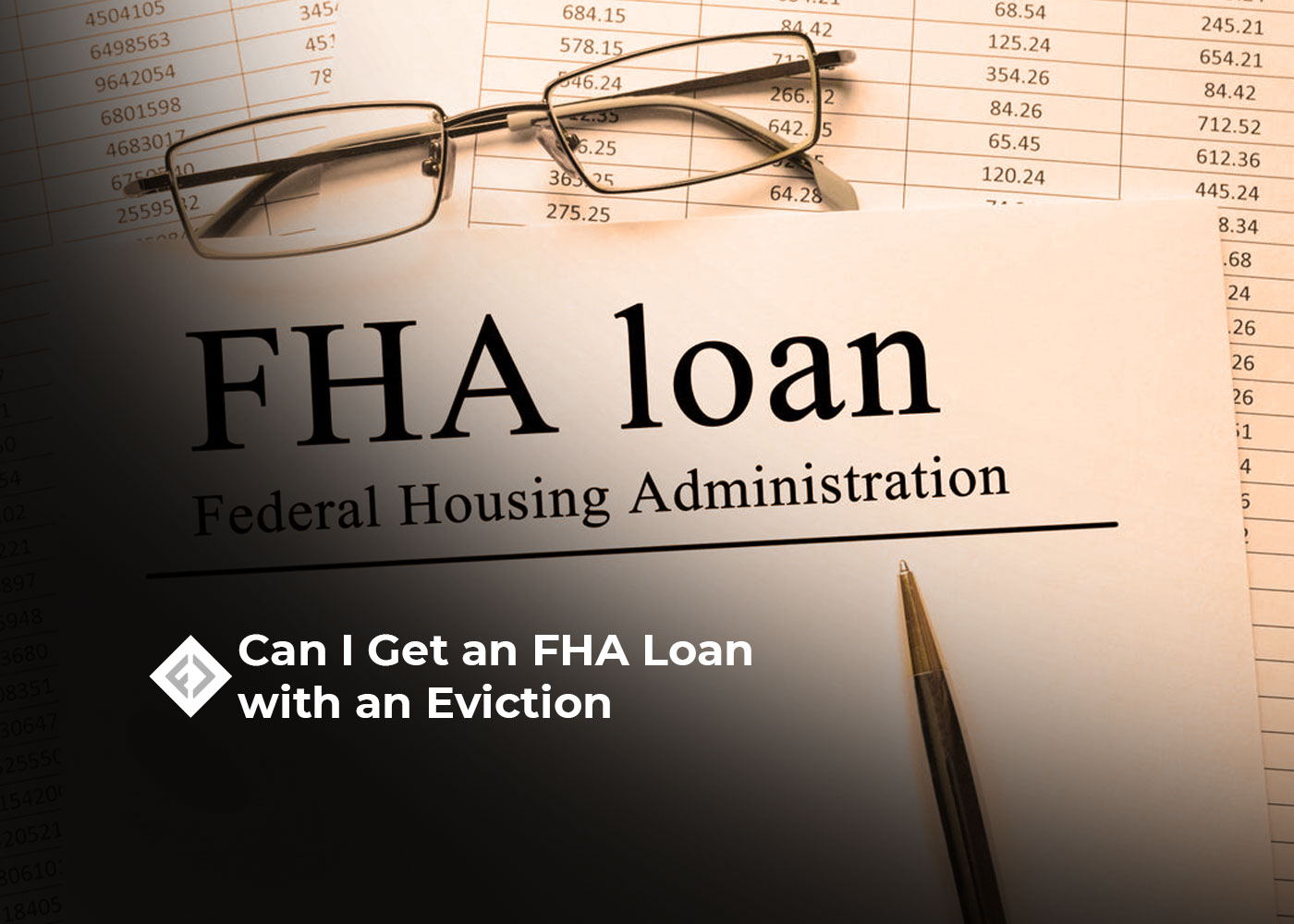 So, Can I Get an FHA Loan with an Eviction?
Securing an FHA loan with a prior eviction on your record may be challenging, as the FHA mandates that applicants present a history of responsible credit practices. Nevertheless, obtaining approval is plausible. The FHA could potentially approve someone who can demonstrate circumstances beyond their control, such as job loss or medical emergency, were accountable for the eviction and have taken measures to address it and prevent reoccurrence in the future.
To show lenders you're a responsible borrower after an eviction, it's essential to exhibit financial discipline, such as paying bills on time, having solid credit scores, and saving for a down payment. Additionally, you may need to provide further insight into the event that caused your eviction and describe any remedial steps taken since then.
Long Story Short:
To conclude, the likelihood of obtaining an FHA loan with a past eviction on your record will vary based on your circumstances and the terms and conditions defined by each lender. Don't hesitate to find an experienced and reliable lender who can evaluate all potential options that may satisfy your and the creditor's demands.
You may be interested in: