Are you looking for the answer to "can you trade in a financed car for a lease?" If so, then this article is for you! Leasing can be an excellent alternative to buying – the terms are often more flexible, and the monthly payments may be lower. That said, there are several vital points to consider when trading in a financed car for leasing. In this blog post, we'll explore all the factors influencing your decision-making when weighing the pros and cons of leasing vs. purchasing. Read on to discover what questions you should ask yourself before making an important financial move.
Why Would You Trade in a Financed Car for a Lease?
There are several compelling reasons for trading in a financed car for a lease, particularly those seeking financial flexibility and an opportunity to drive newer vehicles with the latest technology.
One of the main advantages of leasing is the potential for lower monthly payments compared to a financing, making it an attractive option for individuals with a tight budget or those looking to free up cash for other uses. Furthermore, leases typically have a shorter term, which allows drivers to regularly upgrade to the latest car models, offering the additional benefit of keeping up with current safety and technological advancements. Leasing also eliminates the concern of a vehicle's depreciating value and the hassles of selling it since the vehicle is returned to the dealership at the end of the term.
Switching from a financed car to a lease may be a prudent choice depending on an individual's financial circumstances, lifestyle preferences, and desire for a continuous driving experience with the latest automobile offerings.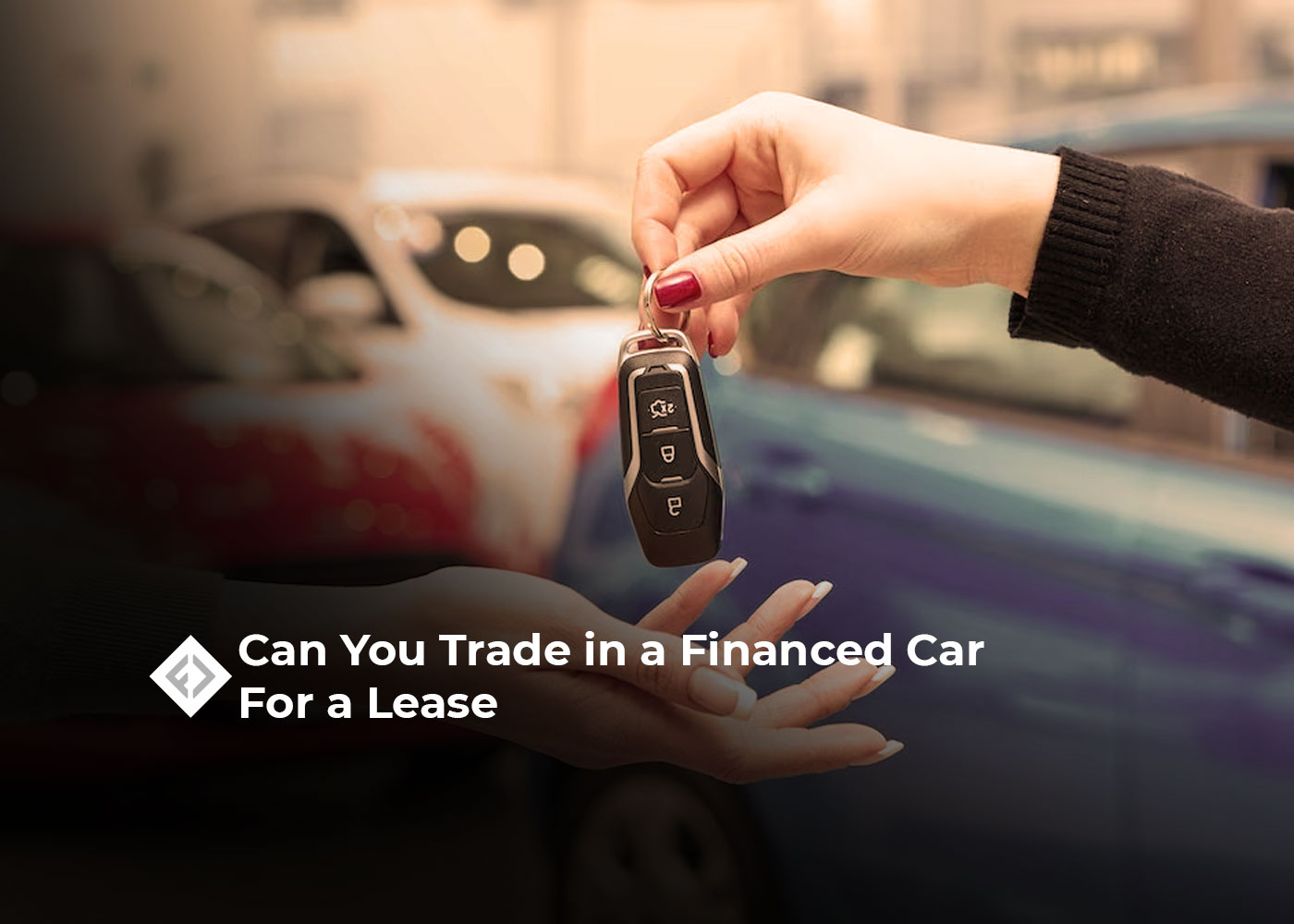 Can You Trade in a Financed Car for a Lease? A Quick Explanation
You can trade in a financed car for a lease. Nevertheless, there are several details to consider before committing to this decision:
Negative equity: When the car loan amount is higher than your current vehicle is worth, that difference between those two values is called negative equity. You must first pay off this negative equity to trade in such a car for a lease.
Lease requirements: If you're looking to lease a car, specific criteria, such as credit score or income level, must be met. Furthermore, ensure that the mileage and wear-and-tear limits in the agreement are feasible for your lifestyle so that you don't incur any extra costs at the end of your term!
Lease fees: When you lease a car, certain types of fees come with it – acquisition fees, disposition fees, and excess mileage charges. It's essential to consider these costs before deciding whether or not trading in your financed vehicle for a lease is the right choice.
Potential savings: Leasing a car often involves additional fees and tighter rules than financing. Still, it also gives you the advantage of lower monthly payments and more frequent access to new vehicles.
Overall, trading in a financed car for a lease is possible, but it's essential to carefully consider the financial implications and requirements involved before deciding.
You may be interested in: