The newest research from CoinMarketCap which is a well-known cryptocurrency data aggregator is examining the worldwide trends and developments in the crypto market for the first half of 2023.
The research highlights the fact that Bitcoin (BTC) is still the leading cryptocurrency . Throughout the first half of 2023 it continues to be the cryptocurrency that is most widely used across all areas and continues a pattern similar to the fourth quarter of 2022.
Bitcoin's Ascending Dominance
Bitcoin's dominance over altcoins increased significantly as it increased by 25% from the start of the year to the conclusion of the first half of 2023. Its dominance increased to 50.39% from 40.09% at the start of the year. According to the research this rise might be connected to key events such as BlackRock's application for the iShares spot Bitcoin ETF and the expected Bitcoin halving in March 2024 .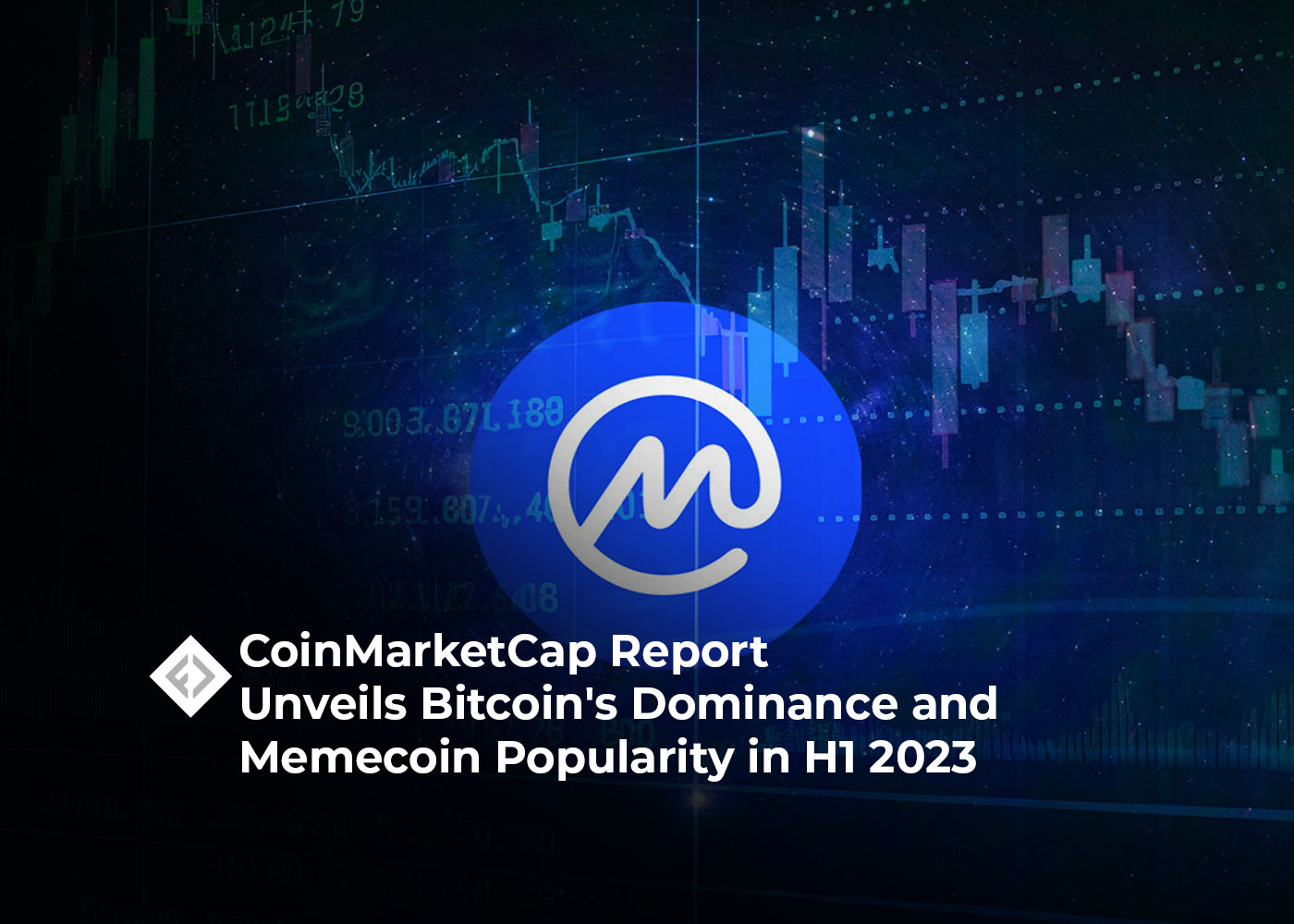 Memecoins Capture Attention
Crypto enthusiasts continue to be drawn to memecoins which is a class of cryptocurrencies distinguished by its comical or meme-inspired design. Notably Shiba Inu (SHIB) emerged as one of the most popular coins throughout all areas with the exception of South America . Furthermore Baby Doge Coin (BabyDoge) gained popularity in South America, Asia and Africa whereas PEPE grew in all regions other than South America .
Ethereum's Regional Popularity
The second largest cryptocurrency in terms of market capitalization is Ethereum (ETH). It has maintained its appeal in most places . In Asia and Africa however it was eclipsed by SHIB and PEPE respectively . This reflects the increased interest in memecoins in those places.
The latest CoinMarketCap analysis gives insight into the shape of the cryptocurrency market in the first half of 2023 . The report offers us light on the developing environment of the crypto business and highlights Bitcoin's continuous significance as well as the expanding market attraction of memecoins.