In response to the devastating earthquake in Kahramanmaraş that impacted ten provinces, Borsa İstanbul took critical action starting Monday. As anticipated, the stock market's opening resulted in a decrease in BIST 100. On Monday, it fluctuated before closing with a 1.35% decline, and on Tuesday, it plummeted to end at 8.62%. This means that over two days, BIST 100 decreased by 9.8%. Meanwhile, cement shares have hit ceiling prices consecutively. Evidently, investors are more eager to sell than buy, while the stock market has been taking an overall downward trend throughout this period.
All Operations Are Suspended on the Third Day of the Earthquake
Yesterday's deep recession rattled some investors, leading to a request for the closure of Borsa Istanbul due to its magnitude. Today, it was declared that trading on Borsa Istanbul will cease operations for five working days after a massive 7 percent drop in the morning hours and a subsequent 16.2% loss. Consequently, this decision has been made to minimize further risks associated with such dramatic losses and ensure investor safety.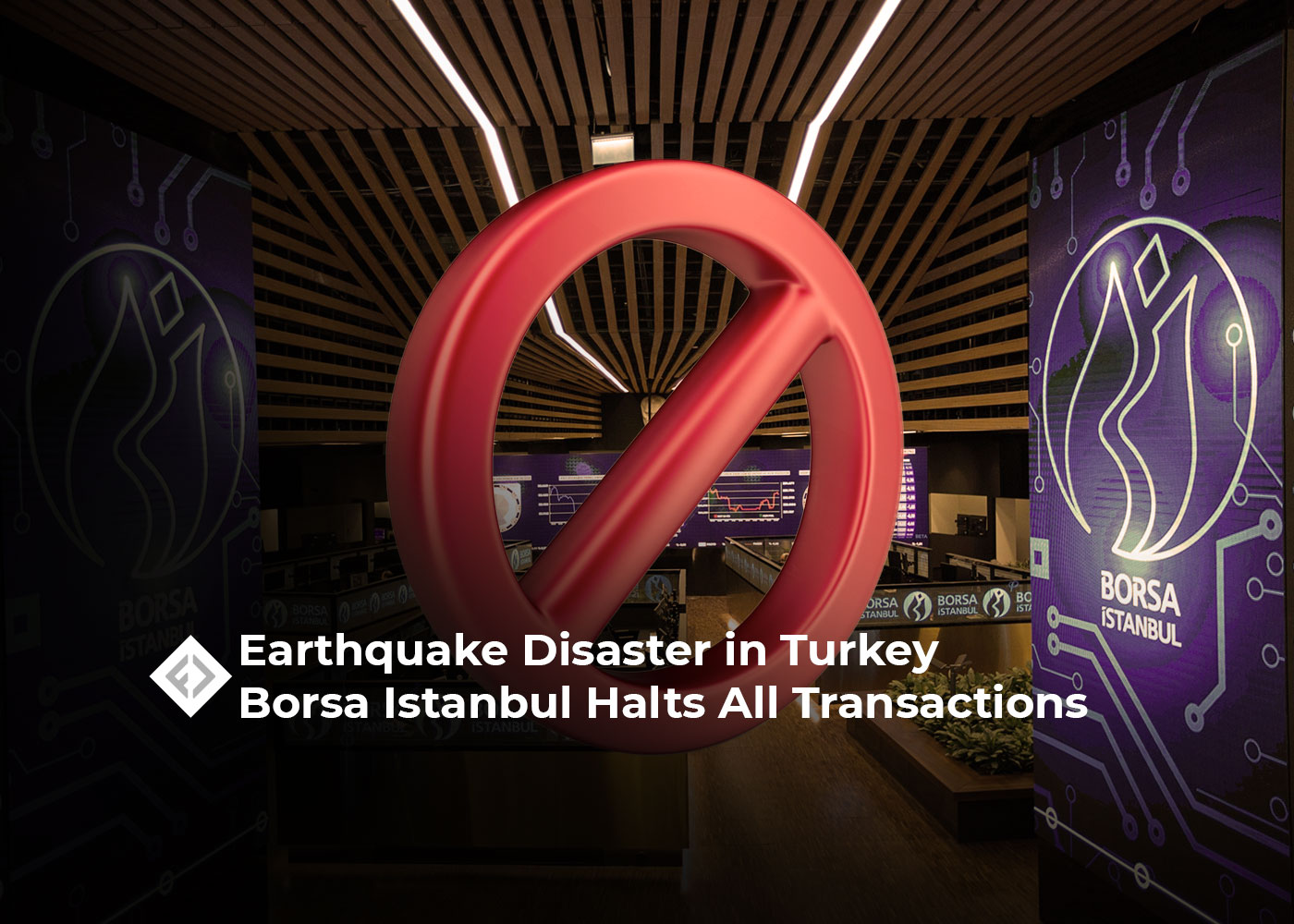 All Transactions Made on February 8 Are Canceled
In response to the recent turbulence in social media, investors vociferously requested that all transactions be canceled. Thousands of tweets were sent within minutes on Twitter urging Borsa İstanbul to cancel any trades that occurred on 8 February. After considering these appeals, Borsa Istanbul declared that they would halt operations after the 7.4 magnitude earthquake struck Tuesday, 17th August 1999, until 26th August 1999 as a precautionary measure.
You may be interested in: What is OKX Giveaway? Understanding the Cryptocurrency Exchange Platform