Ethereum stakers have eagerly awaited the Shanghai update to its Proof of Stake consensus mechanism, as it may come with significant market benefits for ETH holders. Whether you're already staking, are interested in doing so, or simply hold ETH – it's beneficial to understand precisely how this update will influence your portfolio and overall demand for ETH. So don't wait any longer: get informed now about what the upcoming Shanghai Update has in store!
What Is this Shanghai Update?
In September 2022, Ethereum transitioned to a Proof-of-Stake (PoS) consensus model. This process superseded the previous use of Proof-of-Work (PoW) and mining techniques used to authorize network transactions. From then onwards, users with 32 ethers (ETH) can participate in validating activities across the blockchain instead of needing specialized hardware to solve complex computations.
On January 5th, 2023, Ethereum developers finally agreed to a March launch date for the Shanghai Update (EIP-4895), which grants users the ability to withdraw their staked funds. To ensure that everything goes smoothly before introducing it as a network hard fork on March 2023, there will be an accessible public testnet with updated features towards the end of February. This update ensures that users can remove their stakes since The Merge combined Ethereum mainnet and PoS Beacon Chain!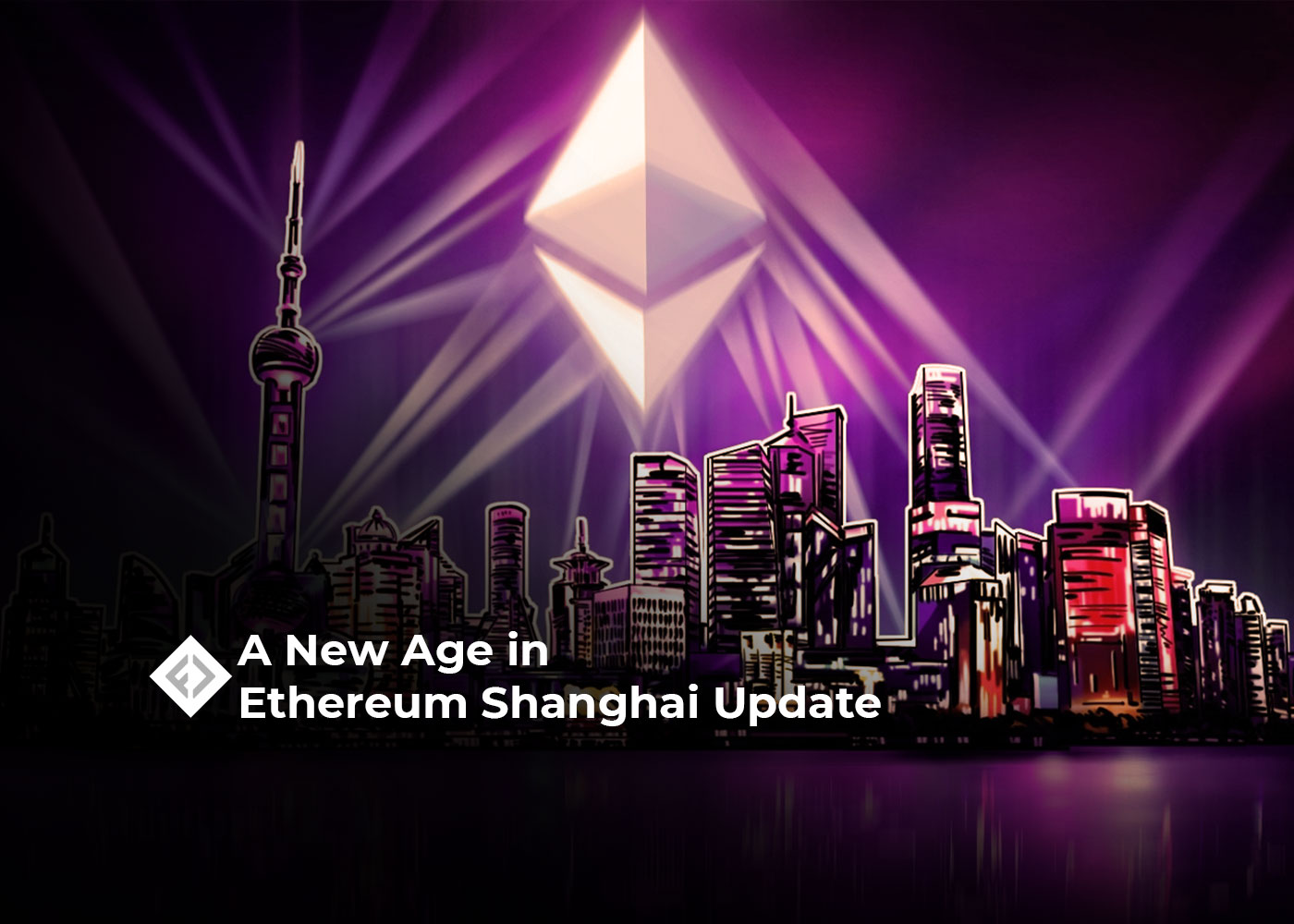 The Shanghai Update Allows Ethereum Staking
Ethereum has transitioned to the revolutionary PoS consensus, allowing users to stake their ETH as a mechanism of network security. Compared to Bitcoin's energy-consuming PoW mining system, Proof-of-Stake presents an attractive solution for validators by allowing them – with only 32 ETH locked -to run node creators and validate transactions on the blockchain.
Each validator on the Ethereum network is presented with freshly created blocks by other validators. The process of verifying transactions and blocking signatures before attesting to their validity remains unchanged. However, thanks to the Shanghai upgrade in 2021, stakers now have access to their locked ETH that was not previously accessible since Beacon Chain's launch back in December 2020!
What Will Change for Me After the Shanghai Update?
About the Shanghai update, your experience will vary. If you have already sent ETH straightly on Ethereum or through a staking platform, then it's time for you to reclaim your funds! It is important to note that not everyone has deposited equivalent amounts of 32 ETH, and several individuals use liquid staking platforms with lower investments.
Traders and investors alike are wondering what impact this will have on Ethereum's price. It is impossible to tell for sure, but as of now, over 13.81% of all ETH tokens are held in staking contracts, according to Staking Rewards. By allowing withdrawals, a huge amount of liquidity has been freed up – those who had their tokens staked can now choose to sell them at any time they please. This means that it is vital for everyone involved in the market to stay aware of how many coins out there are actually being staked versus how many remain in circulation.
For those who don't wish to utilize liquid staking protocols, the convenience of direct ETH staking could be more appealing. This may increase demand for native tokens in liquid staking platforms as it removes any unique features that these protocols offer over Ethereum. Furthermore, since users now have an opportunity to stake their ETH directly with Ethereum itself and take advantage of improved conditions, this might create a higher demand.
Let's Wrap It Up
The Shanghai update offers a remarkable benefit to all Ethereum stakers and potential stakeholders. Since its debut, Merge has been one of the most talked-about features in the cryptocurrency world as users have long awaited an optimized Proof-of-Stake mechanism. While it is hard to predict what effects this update will bring, everyone interested in ETH should familiarize themselves with Shanghai's new feature and understand how they can capitalize on it.
You might check: