The recent surge in meme coins has been remarkable, although only a few are displaying bullish indicators.
Evil Pepe Coin (PEPE), which has made quite an entrance into the meme coin market with its Pepe the Frog design, is rapidly progressing through its pre-sale phase that began on July 18 .
Referred to as the "evil cousin" of Pepe and considered one of the top-performing meme coins in 2023, EVILPEPE has already garnered attention from within the meme coin community .
It's worth noting that Pepe Coin, which experienced significant growth recently, has spawned numerous imitations . While some investors seized this opportunity and made substantial profits, others suffered losses in their investments.
Despite bringing smiles to its investors' faces, Pepe Coin currently sits at a price 66 percent lower than its peak performance in May . However , it has exhibited relative stability lately. Many other meme coins derived from Pepe have seen notable gains of over 100 percent . Nevertheless, aimless coins like Pepe 2.0 that revolve around the same theme have entered a downtrend after losing their former glory.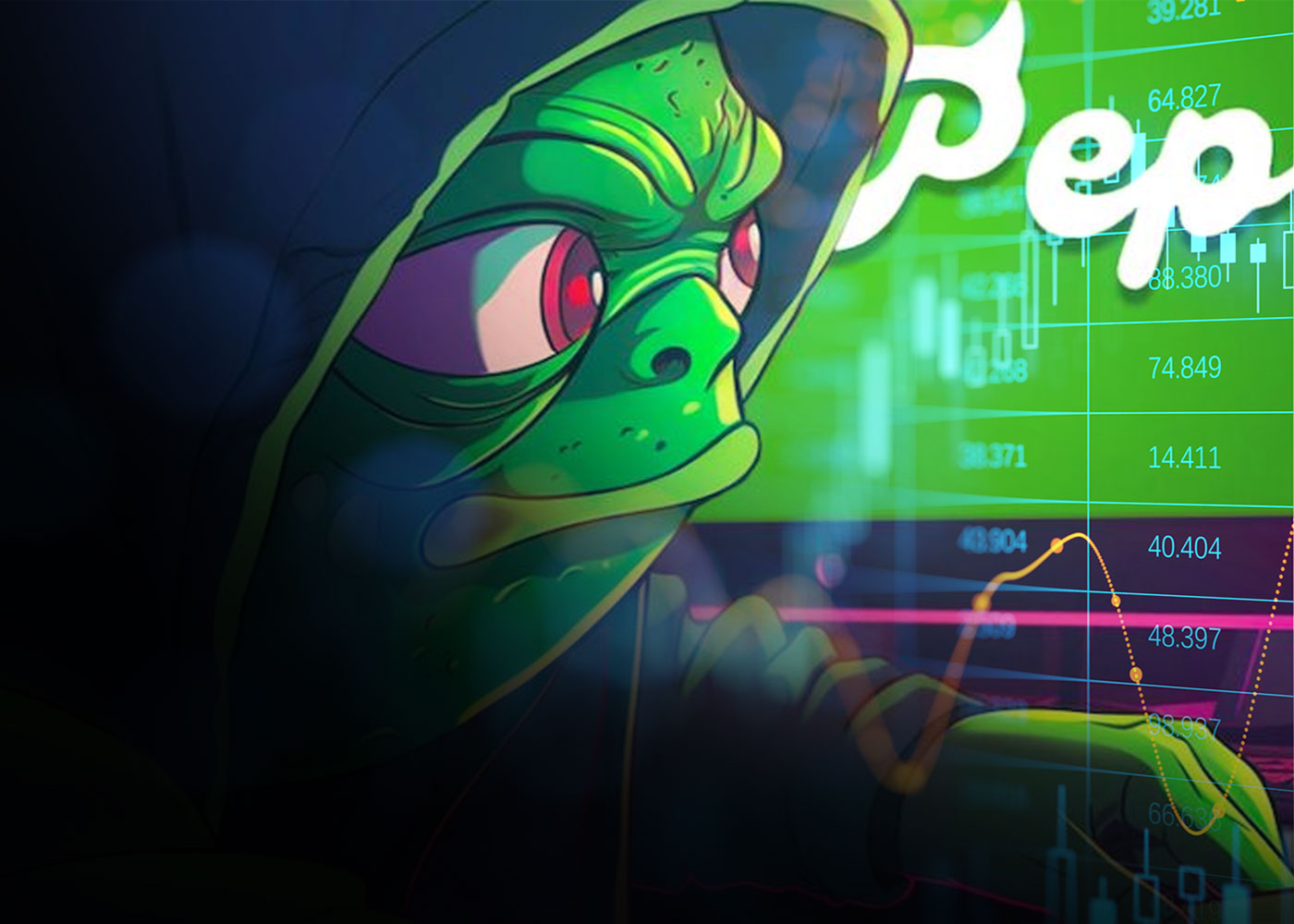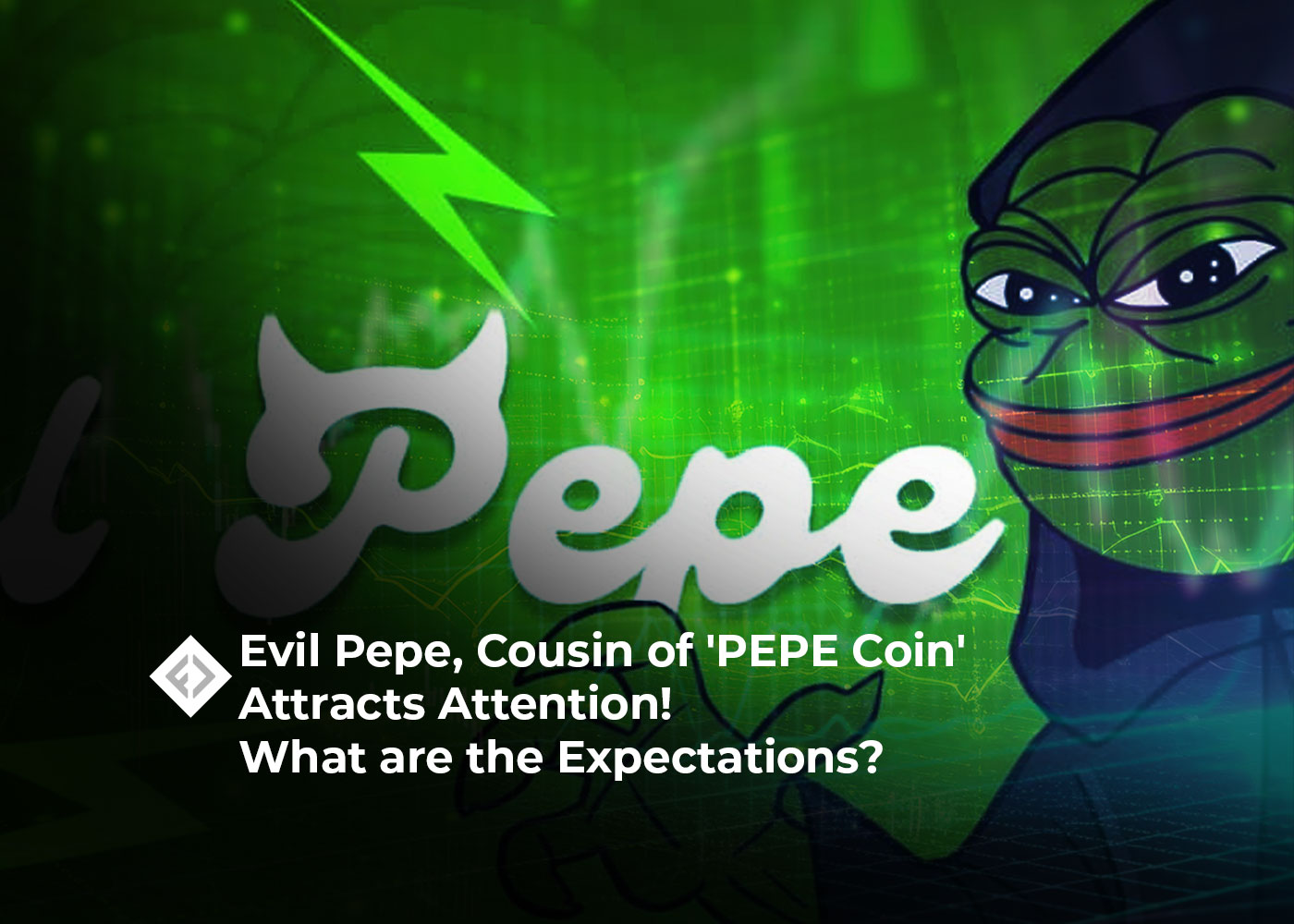 Investors should exercise caution when dealing with meme coins since they often experience fading popularity mere weeks after being launched . Although these derivative cryptocurrencies may lack originality, they compensate for it by exhibiting significant price surges initially ; however subsequently lose much of their initial appeal within just a few weeks. Nonetheless, some may still offer triple-digit returns on investment (ROI) or even higher .
Given this context and increasing interest among buyers entering the scene anew are those seeking Evil Pepe tokens . For research-oriented investors looking for more information about Evil Pepe token specifically we provide a comprehensive guide below.
What is Evil Pepe Coin?  
EVILPEPE, a newly introduced cryptocurrency, seeks to disrupt the prominence of PEPE in the meme coin market and carve out its own space.
The timing of EVILPEPE's launch appears to be strategically advantageous as it aims to capture the interest of disillusioned PEPE holders who are on the lookout for the next viral meme-based cryptocurrency.
The creators behind Evil Pepe Coin have characterized EVILPEPE as "unapologetic and audacious." To set itself apart in the fiercely competitive crypto market  they employ bold marketing tactics .
Evil Pepe Gets Attention With Coin Pre-Sale
The recently initiated pre-sale of the Evil Pepe token has already garnered significant attention.
The token sale is capped at a maximum supply of $1,996,000, with a pre-sale price set at $0.000333. As outlined in the project's technical document, known as the whitepaper , a total of 6,660 million units of this ERC-20 token will be issued .
Another factor contributing to the growing excitement surrounding EVILPEPE is that 90 percent of the overall token supply is specifically allocated for pre-sale investors .
Furthermore, 10 percent of the total tokens will be reserved to provide liquidity for decentralized exchanges (DEX) .  It's important to note that after its initial listing on exchange platforms , the liquidity pool will be secured and inaccessible for one month. This precautionary measure aims to mitigate potential "rug pull" incidents commonly observed within meme coin ecosystems.
One remarkable aspect about EVILPEPE is its complete community-driven nature; no tokens have been allotted to the team . Consequently, investors interested in purchasing Evil Pepe tokens need not worry about substantial price fluctuations caused by influential entities seeking financial gains—a common concern prevalent in counterfeit Pepe spaces.
Evil Pepe Coin's Ambitious Roadmap
On the flip side, when considering the pre-sale phase of EVILPEPE and its price stability, particular attention should be given to the outlined roadmap. The roadmap comprises three distinct stages as follows :
Phase One: Focusing on marketing and promotional efforts through various media channels and social platforms, followed by the launch of a decentralized exchange (DEX).
Stage Two: Collaborating with influential meme creators and forging partnerships with highly creative individuals to conduct targeted marketing campaigns during this stage .
Stage Three: Setting an ambitious target of surpassing a $100 million market capitalization .
While this may appear ambitious at first glance , the team behind Evil Pepe Coin responded with an optimistic "why not?"
Consequently, Evil Pepe Coin's roadmap reflects a forward-thinking vision that embraces the darker aspects of meme culture while positioning EVILPEPE as a potentially significant player in the cryptocurrency realm .
Evil Pepe Coin Prospects
As previously mentioned, the pre-sale of EVILPEPE has generated significant interest, surpassing a funding amount of $160,000 . Notably, numerous analysts have also been closely monitoring Evil Pepe.
The commencement of EVILPEPE's pre-sale phase has garnered considerable attention, with renowned crypto analyst Jacob Bury referring to it as the potential "next Pepe Coin." This emerging meme token has become a subject of focus for many observers .
For those interested in joining this thrilling venture by purchasing Evil Pepe tokens, participation in the pre-sale can be done through the website using ETH and USDT .