On Friday, the Federal Reserve Board dealt a major blow to cryptocurrency's growing acceptance in mainstream U.S. banking after they denied Wyoming-based crypto bank Custodia's application for membership within their system. This rug has been pulled out from underneath the feet of many hopeful members of the crypto community aiming to gain more legitimacy with traditional financial institutions.
Crypto aficionados have been eagerly tracking the progress of Custodia's application, which has been in process for over two years. If approved, crypto banking could access revolutionary services like the Federal Reserve's electronic payments system.
A Huge Blow to Crypto Industry
The Federal Reserve Board's rejection of Custodia's crypto banking proposal presents serious challenges to Wyoming's efforts at becoming a hub for cryptocurrency activities. The Board cited "significant safety and soundness risks" posed by the company's business model, indicating that depositors may not be sufficiently protected with this particular approach. This decision adds further uncertainty around whether or not crypto banking is truly viable in the state.
The board has succinctly articulated that crypto activities are potentially hazardous to safe and sound banking practices. Furthermore, they had reservations regarding Custodia's efficacy in restraining money laundering or terrorism financing through cryptocurrencies.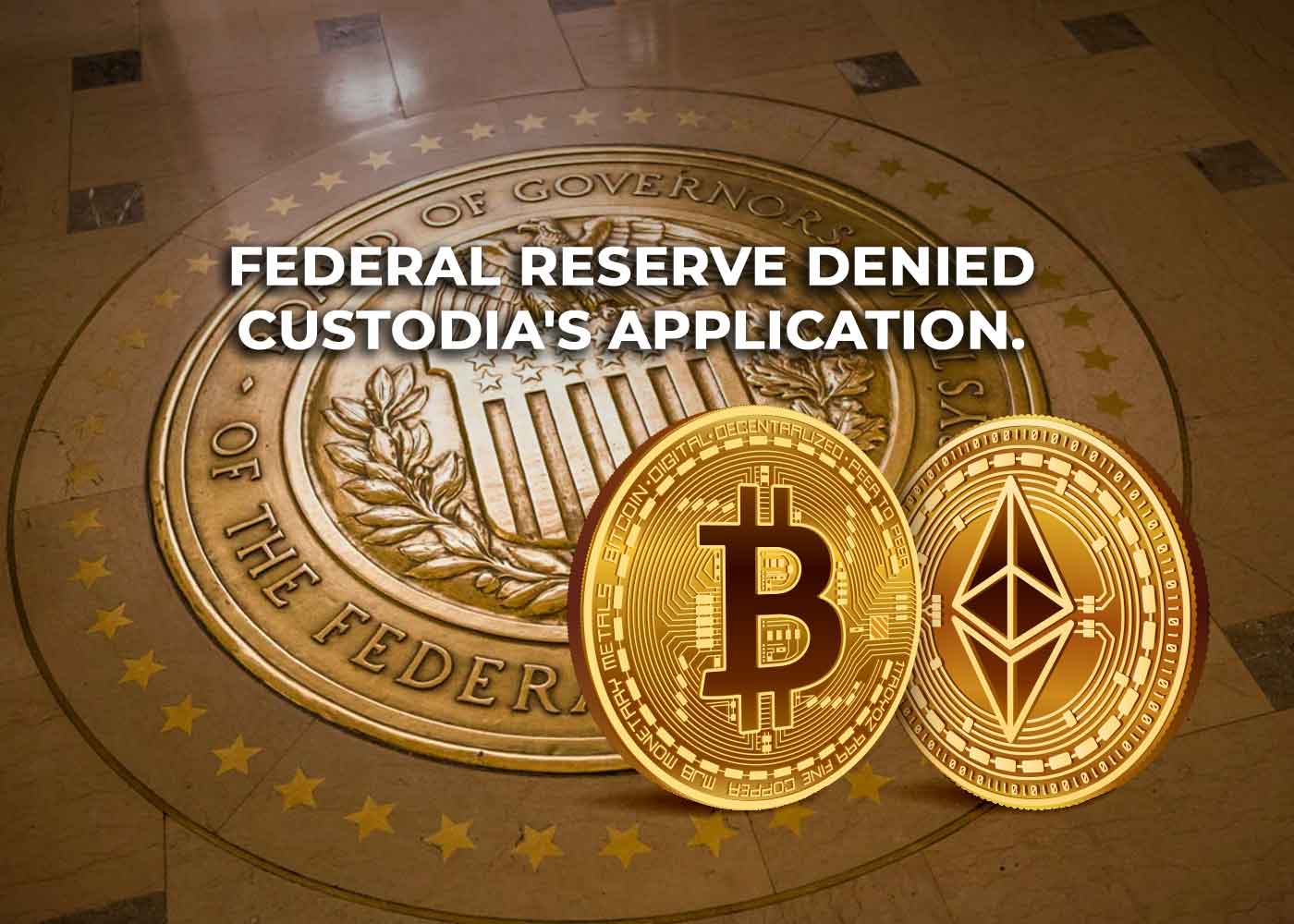 Custodia's Not Happy With This Decision At All
Custodia filed a lawsuit against the Federal Reserve Board and Federal Reserve Bank of Kansas City in Wyoming federal court last year, claiming that they were taking an unreasonable amount of time to process its application. On Friday, Custodia made a statement saying it was "surprised and disappointed" by the denial and vowed to continue fighting for justice in this matter.
According to Caitlin Long, the CEO of Custodia, the company offered a reliable and federally regulated refuge for American banks compared to the fraudsters of cryptocurrency. Moreover, Custodia willingly sought federal regulation and surpassed all existing standards placed on traditional banks.
You may be interested: Despite the Latest ECB Announcements, Gold Is Still Climbing