Although it was once one of the world's largest cryptocurrency exchanges, FTX experienced a sudden and drastic collapse that echoed throughout the industry. The aftermath had a profound impact on various celebrities including former NFL star Tom Brady who served as an ambassador for FTX during its peak .
Tom Brady's Substantial Losses
A well-known NFL star Tom Brady reportedly lost tens of millions of dollars as a result of the FTX collapse. Many of these losses are thought to have been in business shares . According to statistics released by the New York Times Brady earned stock compensation for the majority of the commercials he appeared in . Brady's ads were widely shown on a variety of American television stations before FTX filed for bankruptcy.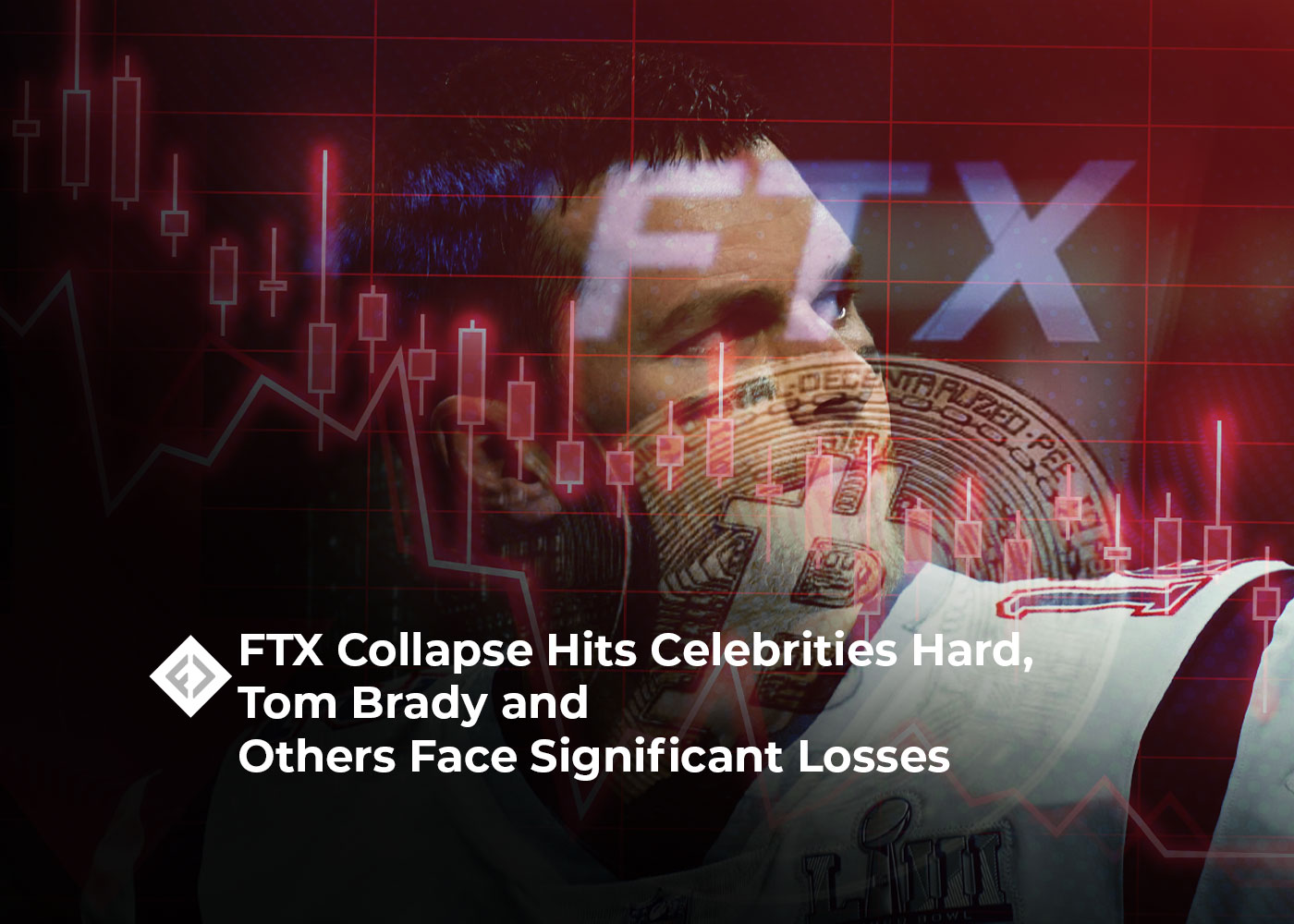 Impact on Other Celebrities
The FTX collapse has an impact on many celebrities than just Tom Brady. As a result of FTX's failure famous model Gisele Bündchen also suffered large losses in connection with her collaborations . $18 million in stock was given to Bündchen which at this time has no value.
The FTX scandal also had an impact on NBA player Shaq O'Neal who was informed about the lawsuit in April. Also as a result of these incidents Stephen Curry disclosed significant financial losses.
Fascinatingly FTX is said to have proposed a deal to well-known singer Taylor Swift. Despite being uninvolved in that field of business Swift reportedly turned down a $100 million offer . According to reports Swift expressed her worry about difficulties relating to the stock market.
FTX's Collapse and the Crypto Industry
FTX's rapid collapse sent shockwaves throughout the cryptocurrency industry and impacted the mentioned celebrities among others. Currently undergoing bankruptcy proceedings FTX may be able to partially repay its debts if the process is managed effectively . The fallout from FTX's collapse serves as a reminder of the volatility and risks inherent in the cryptocurrency market .