In a shocking turn of events, recently-released bankruptcy documents have revealed that FTX is in arrears to thousands of creditors after its sudden downfall last November.
On Wednesday night, a staggering 116-page list of creditors was submitted to the court, featuring prominent Wall Street investors such as Goldman Sachs and JPMorgan. This comes in light of an ongoing investigation surrounding FTX's alleged fraudulent activities. The lengthy document contains businesses, charities, and individuals – all affected by this scandalous affair.
The list of creditors also includes a variety of media companies, such as the New York Times and Wall Street Journal; commercial airliners, including American, United, Southwest, and Spirit Airlines; in addition to tech giants like Netflix, Apple, and Meta.
We Know Who Owes FTX, But How Much It Owes It's A Enigma
On Thursday, lawyers for FTX submitted a supplementary document to the court asserting that their list – referred to as a creditor matrix – is "meant to be expansive" and consists of those who may appear in FTX or its affiliates' books and records regardless of the reason. In short, appearing on this roster does not necessarily signify one's status as an actual creditor of either entity.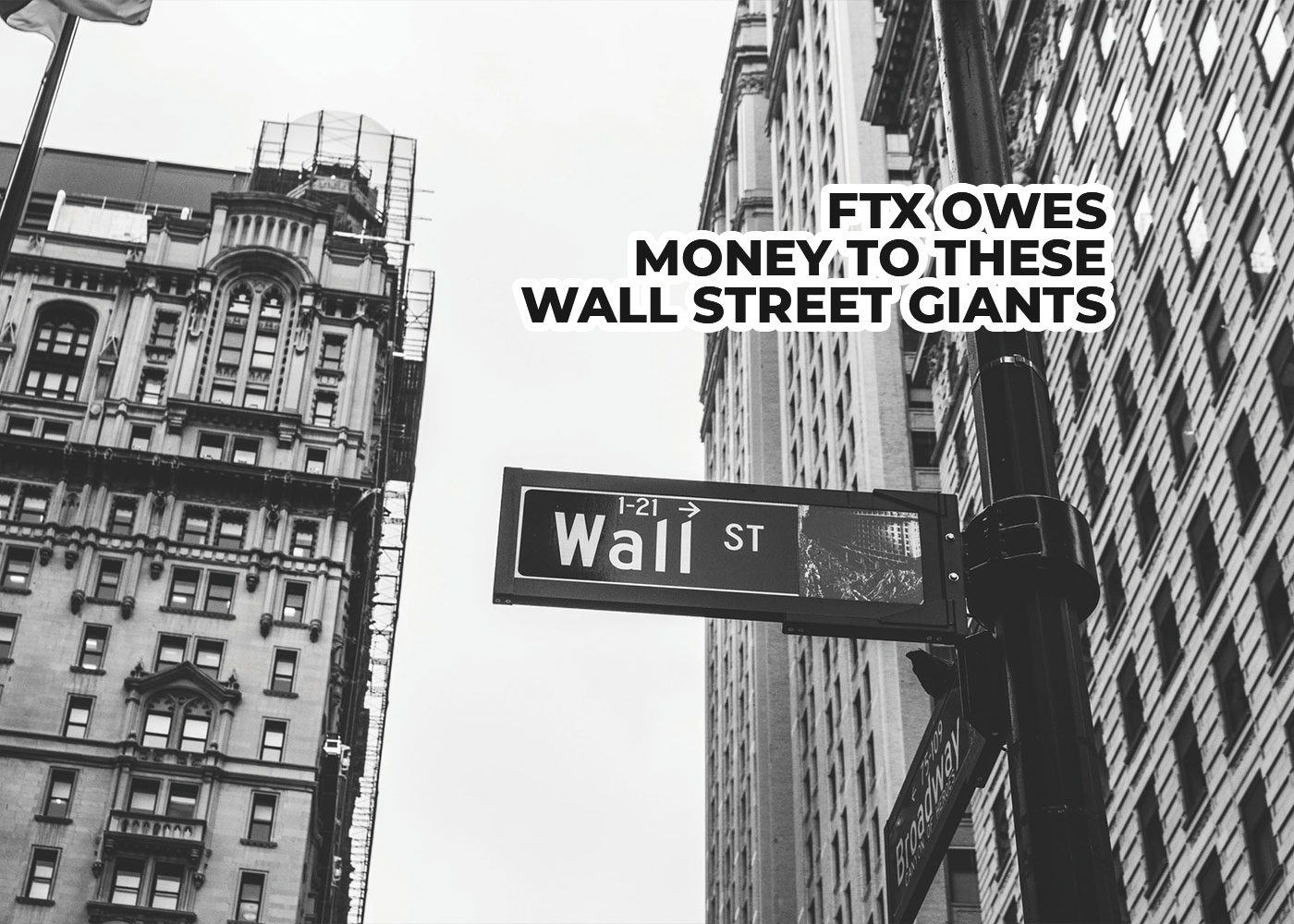 The magnitude and origin of the debt are undisclosed in the document, while FTX has asked for redaction for certain names of individual creditors – largely customers who had deposited funds on their site. It's key to note that being included on this list doesn't necessarily mean they did business with FTX. Reports indicate that FTX is believed to have more than a million creditors, with the top 50 owed a staggering collective total above $3 billion.
Federal Prosecutors Continue Fraud Investigation into FTX's CEO
US prosecutors assert that Sam Bankman-Fried, the former CEO and founder of FTX, perpetrated an immense fraud by pilfering customer funds to make up for losses at his hedge fund firm, Alameda Research. They further allege he utilized stolen money to purchase luxury properties and donate to US political campaigns.
Bankman-Fried, who was detained in December and is currently under house arrest at his family's California residence, proclaimed not guilty to eight criminal charges recently. He has continuously refuted participating in fraudulence, and is planned for a trial this October.
Bankman-Fried has been implicated in criminal activity by two of his former business partners, both of whom have pled guilty to fraud and conspiracy charges. The associates are now working with prosecutors from the Southern District of New York to provide evidence against Bankman-Fried.
You may be interested in: Ethereum Fees Approached $39k