Global Capital Partners Fund stands out as a leading Direct Bridge & Hard Money Lender in the business loan industry with over three decades of experience . They have built an excellent track record across all parts of the country by offering a wide range of financial services including commercial loans, construction lines of credit, fix-and-flip financing and more . In this article we explore Global Capital Partners Fund review in length .
Expertise and Customization: Key Strengths of Global Capital Partners Fund
The capacity of Global Capital Partners Fund to offer tailored financing options that meet the specific needs of clients is one of its primary benefits . They have the knowledge and expertise to deal with the difficulties of business lending owing to an experienced in-house underwriting staff . They are able to offer adaptable remedies and adjust to the specific requirements of each client thanks to their insight .
Nationwide Funding for Various Financial Scenarios
Global Capital Partners Fund has a long-standing track record of providing funding to a wide range of individuals and businesses across the nation . Whether you have a less-than-ideal credit score and require a hard money loan or need a quick bridge loan for immediate property acquisition their team is ready to assist you . Funding amounts ranging from $ 500,000 to $ 50 million guarantee that they can accommodate various financial scenarios .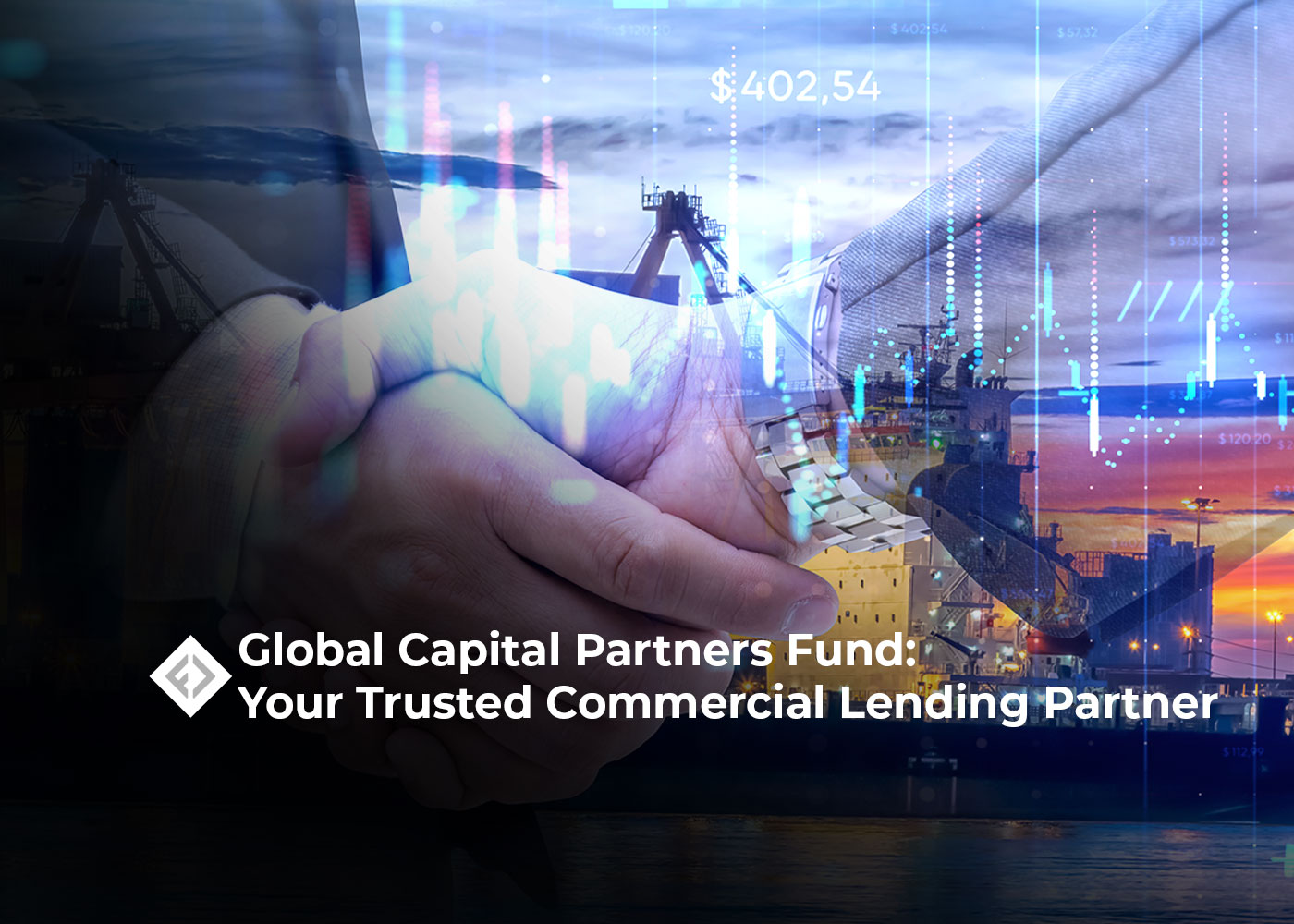 Building Long-Term Client-Lender Relationships
Establishing long-term relationships with clients is a priority at Global Capital Partners Fund . They understand the importance of trust and collaboration in the lending process . By offering personalized service and attentive support they aim to build enduring partnerships with real estate investors and business owners . Their dedicated relationship managers, brokers and underwriters are well-versed in the complexities of different markets, state laws and financial dynamics and ensure comprehensive assistance tailored to your specific industry .
Simplify Your Commercial Financing Journey
Global Capital Partners Fund is the place to go if you're a real estate investor or business owner in search of convenient financing for the purchase, refinance, remodeling or conversion of commercial properties . Their knowledgeable team of brokers will consult with you carefully to comprehend your financial requirements and create an individualized plan . No matter how complicated your project is they have the necessary resources to help you along the way and provide you with the backing you need .
Final Thoughts
Global Capital Partners Fund has gained a reputation for being a reliable business financing partner . Thanks to their extensive knowledge specialized financing choices and commitment to establishing lifelong relationships with clients they have become a well known brand in New York and beyond . Global Capital Partners Fund is dedicated to assisting you toward accomplishing your financial goals and optimizing the commercial financing process whether you require a bridge loan or a hard money loan .