A sidechain of Ethereum (ETH) Gnosis has introduced Gnosis Pay. Gnosis Pay is an innovative payment solution letting users conduct daily transactions using cryptocurrencies and stablecoins directly from their on-chain wallets. Gnosis has also launched the Gnosis Card in partnership with Visa which is a debit card connected to users' self-custodial wallets. This groundbreaking offering establishes a direct link between blockchain and Visa's global payment network .
Revolutionizing Payments with Gnosis Card
In a recent press release Gnosis announced the Gnosis Card as the world's first debit card officially certified by Visa which is designed to be directly linked to a self-managed blockchain wallet instead of a traditional bank account. The Gnosis Card operates on the Gnosis Pay decentralized payment network.
In order to accommodate Visa's extensive transaction flow Gnosis has developed a customized second-layer solution on the Gnosis Chain. This strategic improvement ensures enhanced scalability for Gnosis Pay while maintaining the highest security for the network.
European Launch and Global Expansion
At first the Gnosis Card will be exclusively available in Europe and the United Kingdom. However Gnosis plans to gradually expand its availability to the United States, Brazil, Mexico, Singapore and Hong Kong. This expansion aims to bring the benefits of Gnosis Pay to users across the world.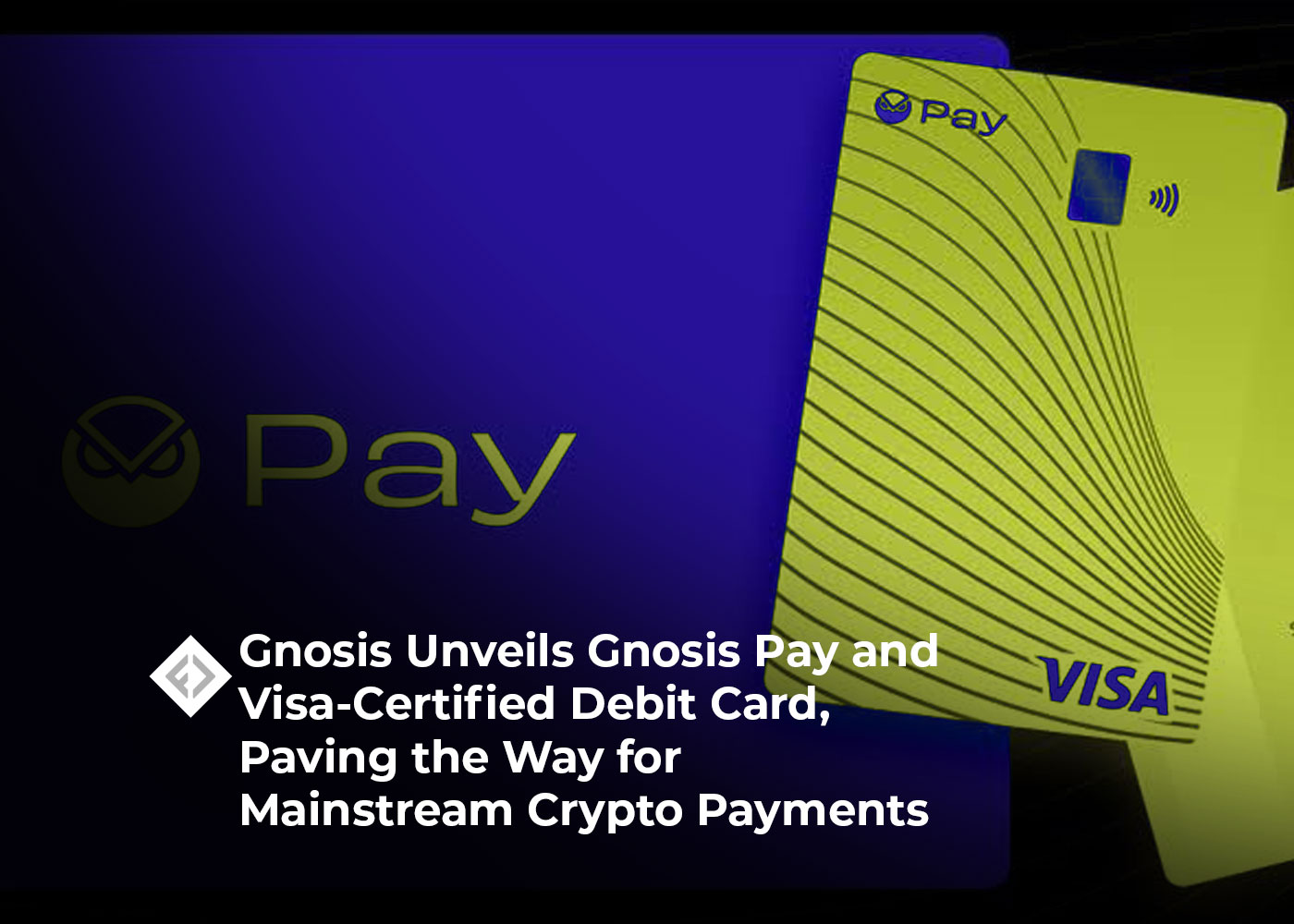 Breaking Barriers Between Blockchain and Off-Chain Activities
Gnosis is aware of the fact that the cryptocurrency industry has predominantly operated independently from the traditional financial system which hindered widespread adoption. Gnosis Pay seeks to eliminate this barrier by bridging the gap between blockchain and off-chain activities . The co-founder and CEO of Gnosis Pay Marco Nunes says:
"To date, most gateways between currencies and cryptocurrencies only exist on exchanges, which is mainly of interest to traders and not individuals. We are happy to introduce Gnosis Card to help users break down the wall between their on and offchain activities."
The Rise of Self-Custodial Payments
According to Marco Nunes self-custodial payments will play a significant role in the blockchain industry this year. With the growing accumulation of assets in self-custodial wallets 2023 is poised to be the year when self-custodial payments enter the mainstream . Gnosis Pay offers a strong self-custody solution for retail users.
Personalization for Issuers
Gnosis Cards offer a unique feature that allows issuers to personalize the cards . Decentralized autonomous organizations (DAOs) and NFT collectives can issue these debit cards which is adding  another layer of flexibility to the system. Stefan George, CTO at Gnosis Pay, emphasizes the company's commitment to decentralization and says:
"Gnosis' commitment to decentralization means we want others to benefit from Gnosis Pay. We allow anyone who wants to integrate Gnosis Pay's technology to issue their own cards to their own users."