Are you looking for an alternative to traditional student loans? Peer-to-peer to wit p2p student loans platforms offer students a way to connect with investors and groups who offer competitively priced loans. In this blog post, we'll look at the types of P2P student loans available, their benefits and features, and evaluate whether these are the right option for your financing needs.
What Are P2P Student Loans?
P2P student loans are a type of student loan that allows students to borrow money directly from investors or other individuals rather than from traditional financial institutions such as banks or credit unions. P2P lending platforms act as intermediaries between borrowers and investors, facilitating the loan process and servicing the loans.
P2P student loans have emerged as an alternative to traditional student loans due to their flexible lending terms and competitive interest rates. In many cases, P2P loans may have lower interest rates and fees than conventional student loans, particularly those offered by private lenders.
The application process for P2P student loans is typically online, and borrowers must provide basic personal and financial information to the P2P platform. This information is used to determine the borrower's creditworthiness, and the loan is assigned a grade based on the borrower's creditworthiness, loan amount, and loan term.
Investors can review loan requests and decide which loans to fund based on their investment goals and risk tolerance. Investors can diversify their portfolios by investing in multiple loans with varying credit grades, loan amounts, and terms.
Once the loan is funded, borrowers receive the loan funds directly from the P2P platform and are responsible for repaying the loan according to the loan agreement terms. The P2P platform services the loan, handling tasks such as processing payments, providing account statements, and communicating with borrowers and investors.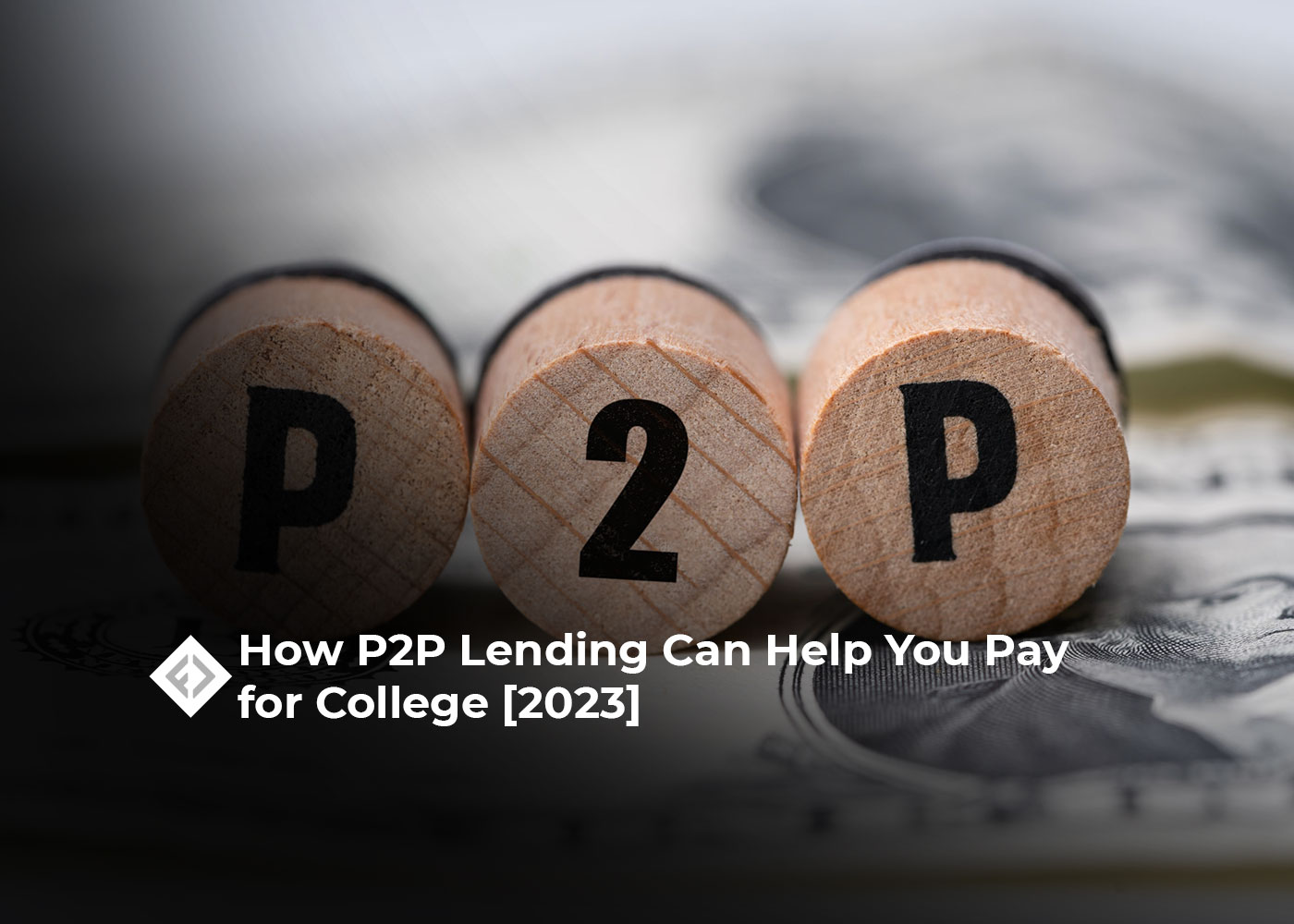 Benefits and Drawbacks:
One of the benefits of P2P student loans is the potential for lower interest rates and fees. Since P2P lending platforms have lower overhead costs than traditional lenders, they may offer borrowers more competitive rates and fees. Additionally, investors may be willing to lend money at lower rates because they earn a higher return than other investments.
However, P2P student loans also have some potential drawbacks. Since the federal government does not back the loans, borrowers may not be eligible for benefits such as income-driven repayment plans, loan forgiveness programs, or deferment and forbearance options. Additionally, P2P lending platforms may have more stringent credit requirements than federal student loans, making it harder for some borrowers to qualify.
Overall, P2P student loans can be a viable alternative for borrowers who cannot secure traditional student loans or are looking for more flexible lending terms and lower interest rates. As with any financial decision, it is essential to carefully consider the terms of the loan and assess the potential benefits and risks before making a decision.
Conclusion
Overall, P2P student loans are quickly becoming a popular financing option for college students. P2P student loans can offer advantages such as fixed interest rates and flexible repayment terms for borrowers. If you're considering taking out a student loan, it might be worth exploring peer-to-peer lending to see if it suits your needs. Just research the P2P companies carefully before proceeding to ensure you're getting the best deal possible. Finally, remember that whatever route you choose to finance your education, you must prioritize repaying in full and on time. Paying back loans diligently will help maintain (and even improve) your overall financial health.
You may be interested in: