Staking is a crucial part of blockchain networks as it allows users to lock up their tokens and contribute to network security and consensus while earning rewards . By participating in staking users can directly engage with the ecosystem and earn passive income .
In order to buy Luna Classic (LUNC) tokens users need to use a trustworthy cryptocurrency exchange or platform that supports LUNC trading . Popular exchanges like Binance, OKX and Gemini are reliable options that are known for their security and track record in managing user funds and information .
How to Stake Lunc on Terra Classic Network
Setting up a LUNC wallet is the first step to stake your tokens . Either download the Terra Station app or install the Terra Station extension in your web browser . It is crucial to create a strong password and securely back up the 24 word recovery seed phrase . You should firmly avoid sharing the seed phrase as it grants full access to the LUNC wallet .
After creating a wallet with Terra Station and switching to the Terra Classic network users can connect their wallet to the station .terra .money interface . By choosing Stake and exploring the available Terra Classic network validators users can pick validators based on factors such as commission rates and voting power . Trustworthy and reliable validators are recommended to be preferred even if their commission rates may be slightly higher .
Some of the most popular Terra Classic validators at the time of writing include Allnodes Interst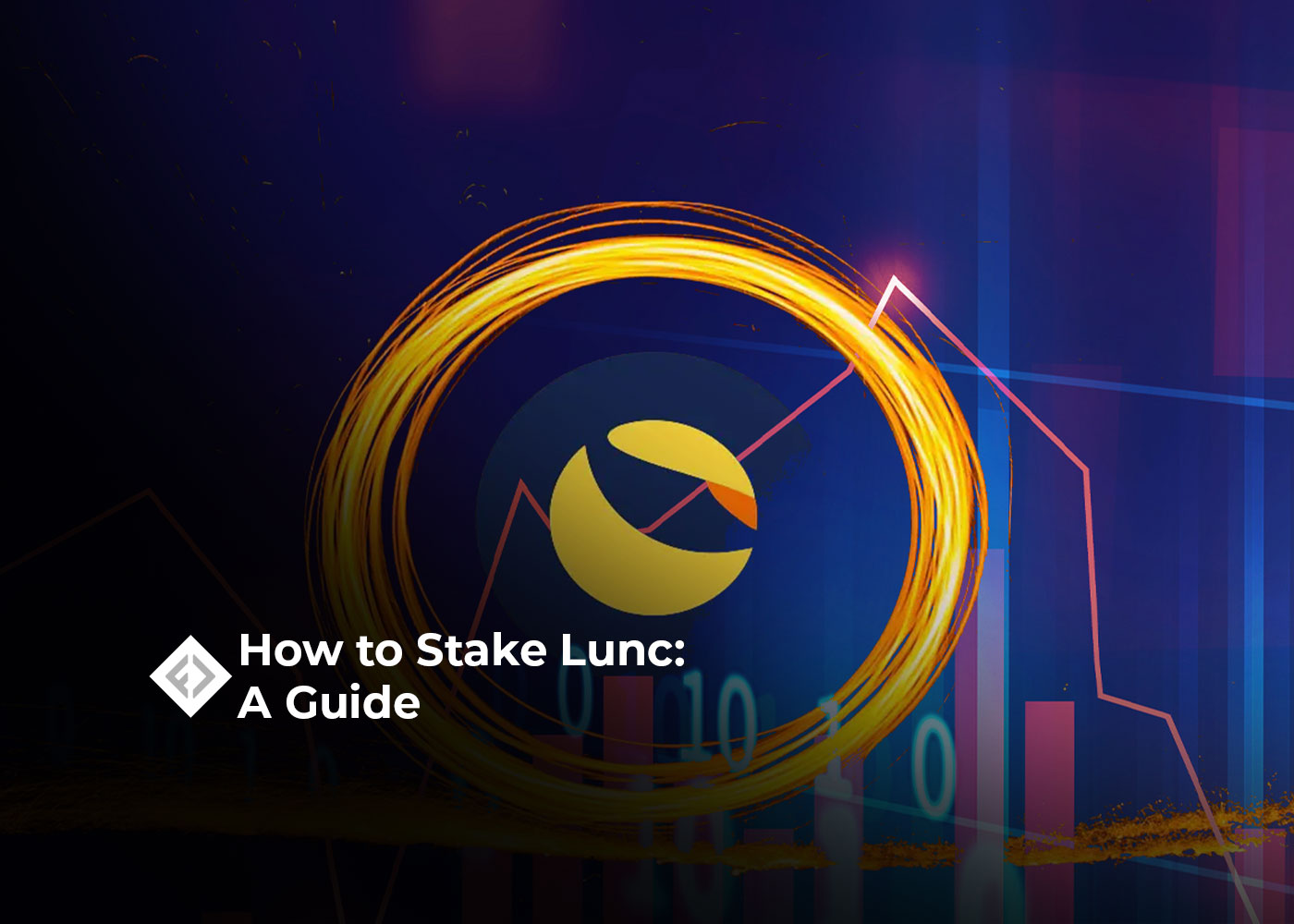 ellar Lounge and LUNC DAO . When choosing a validator consider their commission rates and voting power to ensure decentralization and support for smaller validators .
Terra Classic implements a token burn mechanism where a percentage of LUNC tokens that are involved in each transaction is permanently destroyed . Some validators burn the commissions they receive to support the token burn initiative . Staking LUNC tokens currently offers rewards at a rate of roughly 18 .5% per year with rewards paid out in LUNC . However rewards may differ based on network conditions and the commission charged by the chosen validator .
Staking LUNC on Binance
Alternatively users can stake LUNC on Binance Earn too although the return is typically lower than using Terra Station . The process involves setting up an account on Binance, buying LUNC tokens using a credit or debit card and staking them through the Binance Earn program .
Key Considerations and Conclusion
Staking LUNC tokens is a straightforward process as the key decision is the choice of a trusted validator . It is important to choose a validator with a good reputation in the Terra Classic community and a proven track record . While staking users should keep in mind that their tokens will be locked for 21 days after undelegation . Exploring alternative staking options like ETH on Binance can also be considered for variation .
In conclusion staking LUNC tokens allows users to actively participate in the Terra Classic network while earning rewards . By following the steps that are outlined in this guide and conducting a thorough research users can securely stake their LUNC tokens and maximize their potential earnings .
You may be interested in:
Is Buying Land a Good Investment in 2023 ?
Torum (XTM) Coine Overview and Weekly Technical Review:
Exploring the Tax Benefits of Annuities in Your 2023 Tax Strategy