Since the announcement of FTX's bankruptcy, many institutions such as the IMF, the US Federal Reserve, the parliaments and central banks of European Union member countries, and the Australian Central Bank have taken very tough steps against cryptocurrencies. However, no matter how tough the steps are, experts have stated that it will not be possible to prevent internet freedom. At this point, the IMF has also taken a moderate step against cryptocurrencies: IMF President We have no intention to ban cryptocurrencies.
IMF: It Makes More Sense To Regulate Rather Than Ban
Kristalina Georgieva, President of the International Monetary Fund (IMF), stated that she is in favor of regulating the sector instead of banning cryptocurrencies completely. He also stressed that common steps should be taken in this regard. He stated that countries should do their part in making these joint decisions. 
Prior to the G20 conference in India, IMF President Kristalina Georgieva discussed cryptocurrencies with finance ministers.
Much More Than Cash
In an interview with Bloomberg, Georgieva referred to cryptocurrencies as the digital currency sector and also mentioned stablecoins:
We want to bring the world of digital currencies under control. We have no plans to ban them completely. There is a lot of uncertainty about how to classify these assets. First of all, we are trying to separate CBDCs from cryptocurrencies and stablecoins. I believe that cash-based stablecoins are also beneficial to the economy, but cash-based cryptocurrencies have significant dangers. They are not currencies, so it is important to keep in mind that a proper roadmap needs to be established.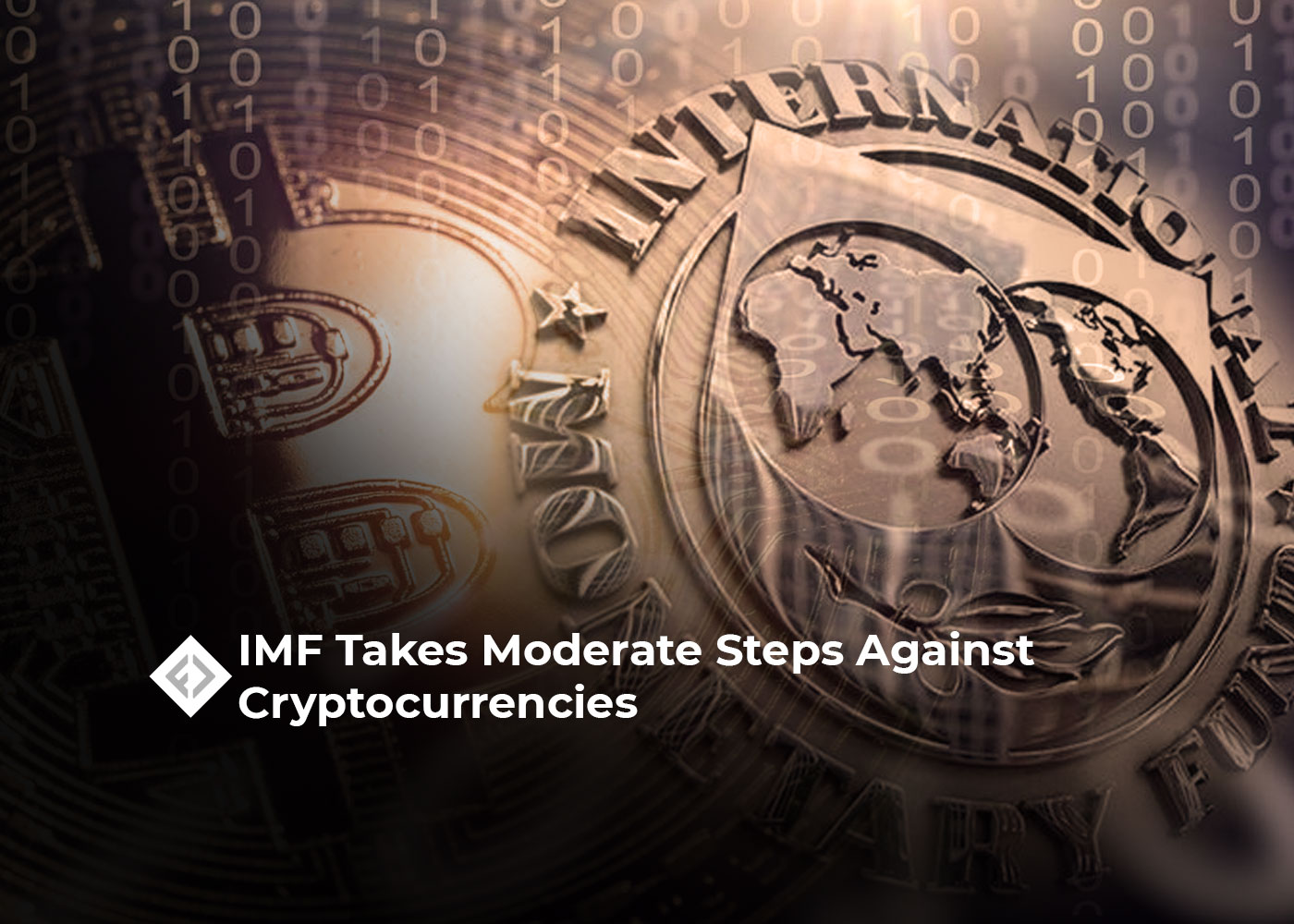 It would be a good decision to address issues like cryptocurrencies – crypto exchanges and access to wallets – in a quick, timely, privileged, and technologically appropriate manner. 
If We Can't Protect We Ban
When asked what criteria must be met for a global ban on cryptocurrencies, the IMF chief said
If consumer protection cannot be provided and cryptocurrencies continue to grow, we will consider a ban. Therefore, we are not considering a full ban at the moment. Our primary goal is regulation, so we need to sit down with all countries and discuss this issue. 
What Does the IMF is Stance Mean for the Future of Cryptocurrencies?
The IMF's move towards regulating cryptocurrencies is a sign that they are being taken more seriously by traditional financial institutions. The fact that the IMF is recommending measures to mitigate the risks associated with their use is a positive step towards their mainstream adoption.
However, the moderate steps taken by the IMF also highlight the potential challenges that cryptocurrencies face in terms of regulatory scrutiny. While many in the crypto community believe that the decentralized nature of cryptocurrencies is what makes them unique and valuable, regulators may see them as a potential threat to financial stability.
It is important to note that the IMF's recommendations are not binding and that individual countries will ultimately make their own decisions regarding the regulation of cryptocurrencies. However, the IMF's stance on cryptocurrencies could influence the regulatory approaches of individual countries.
The IMF's move towards regulating cryptocurrencies represents a significant step towards their mainstream adoption. While some in the crypto community may be concerned about the potential impact on the decentralized nature of cryptocurrencies, the moderate steps taken by the IMF suggest that there is a recognition of the potential benefits of cryptocurrencies, as well as the need for safeguards to protect consumers and maintain financial stability. Ultimately, it will be up to individual countries to decide how to regulate cryptocurrencies, but the IMF's recommendations could influence their approach.
You may be interested in: US Report Indicates Continuation of Economic Downturn in Russia