On February 24, 2022, the Russian invasion caused India to rapidly become a significant player in the global oil markets. Noted by Bloomberg as a "1.4 billion-population giant," India is making waves with its purchase of cheap Russian oil and subsequent refinement into fuel for Europe and America alike – ultimately solidifying their place on the world stage.
India Processes Russian Oil and Sells it to the World
As reported by Bloomberg, India is heading to becoming a major presence in the global oil market due to the Ukraine War. A staggering 89,000 barrels of gasoline and diesel were exported from India to New York last month – a four-year record! To top it off, 172,000 low-sulfur diesel barrels were shipped daily from New Delhi during January, amounting to an all-time high since October 2021.
Yesterday, the EU activated a restriction on Russian oil prices; as reported by Bloomberg, this could potentially take out an enormous quantity of diesel from circulation and urge European customers to turn towards Asian sources to fill up their supply gap.
With inexpensive Russian oil readily available, India's dependence on imported crude oil – which presently accounts for nearly 85% of their needs – is even more attractive. Warren Patterson from ING Group NV in Singapore stated: "India will become a net exporter of refined products to the West due to current shortages, and it is evident that much of this raw material originates from Russia." This highlights just how beneficial cheaper Russian imports are for India's refining industry.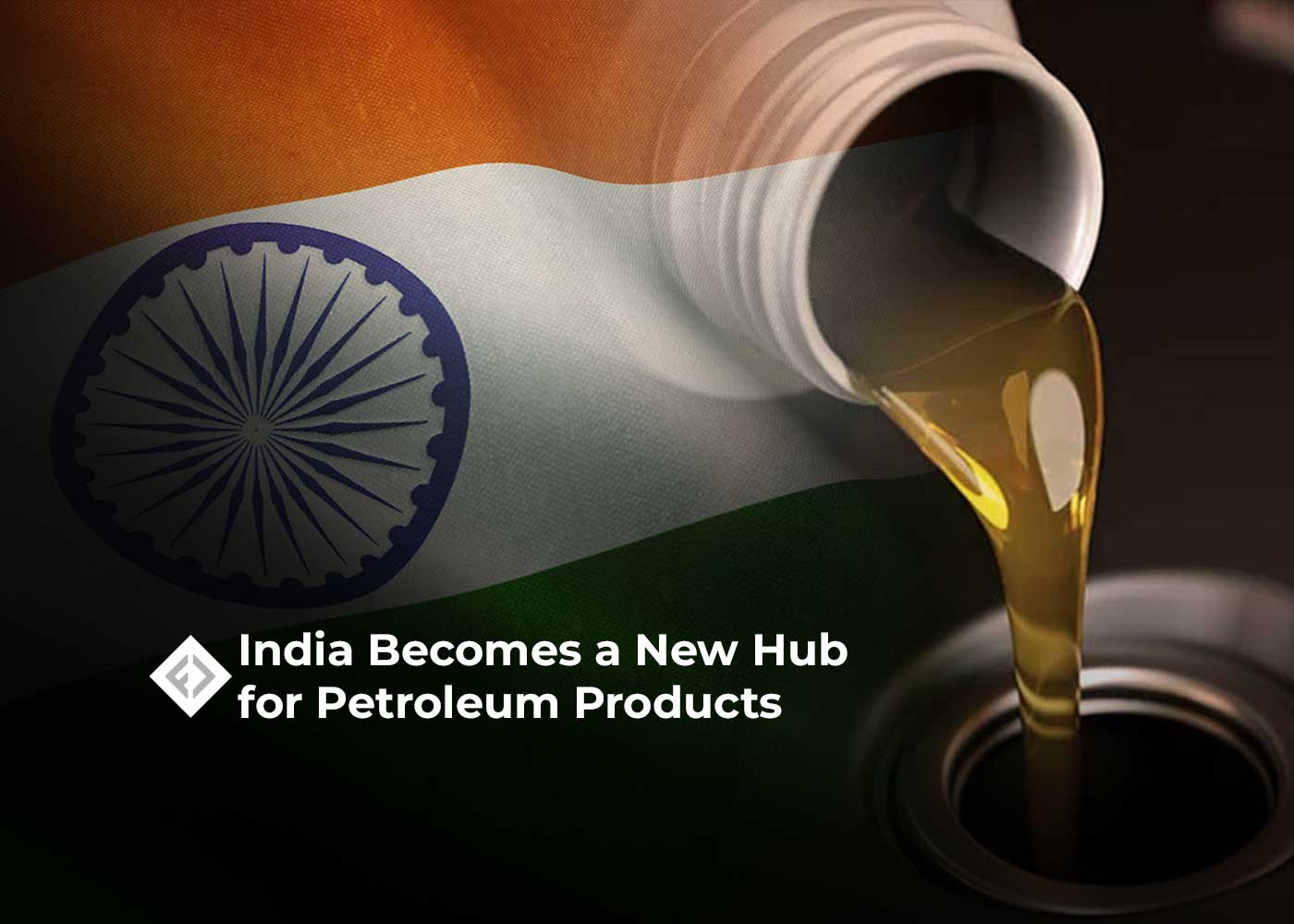 As these refined products originate outside Russia, they may be transported to the EU. Jason Bordoff, founding president of the Institute for Global Energy Policy at Columbia University and aide to former US President Barack Obama, stated: "It is no mistake that Putin seeks India's purchase of more Russian crude oil with fewer limitations by Western nations; rather it is a core component in his plan towards economic oppression."
The Price Ceiling Application, which is a Part of the Sanctions on Russia in the EU, Came Into Action
Last June, the European Union adopted a sanction prohibiting the import of refined petroleum products shipped by sea from Russia. After an 8-month transition period, this ban has now come into effect – meaning EU nations will no longer purchase items such as diesel and fuel oil from Russia. For the next 55 days, petroleum products loaded onto ships before February 5th will remain unchanged by the new rules. They must arrive at their desired destination before April 1st and unload the cargo from their tankers.
You may be interested in: Half of Americans Think They're Worse Off Than Last Year