Neo Coin (NEO) is a cryptocurrency created to provide a decentralized platform for digital assets, smart contracts, and decentralized applications (dApps). In this article, we will explore what Neo Coin is, Neo Coin's features and benefits, how to get started as an investor, and how to invest wisely in Neo Coin. We will also look at Neo Coin investors and how the price has evolved.
Neo Coin: A Comprehensive Guide to its Features and Benefits
Neo Coin is an open-source, community-driven project that aims to create a more secure, efficient, and scalable platform for digital assets and smart contracts. Neo Coin uses a consensus mechanism called delegated Byzantine Fault Tolerance (dBFT), allowing fast and secure transactions. The platform also uses a unique dual-token system, with NEO tokens as the base asset and GAS tokens for commerce and intelligent contracts.
One of the main benefits of Neo Coin is its smart contract functionality, which enables the creation of self-executing contracts without intermediaries. This allows for faster and more secure transactions and reduced costs. 
Additionally, Neo Coin's digital asset platform allows for creating and managing various assets, including traditional investments such as stocks, bonds, and real estate.
Getting Started as a Neo Coin Investor: What You Need to Know
If you are interested in investing in Neo Coin, there are several things you need to know. First, you must set up a digital wallet to store your Neo Coins securely. This can be done through various platforms, such as the official Neo Coin wallet or other third-party wallets. You must also purchase Neo Coins through a cryptocurrency exchange, such as Binance, Kraken, or Bitfinex.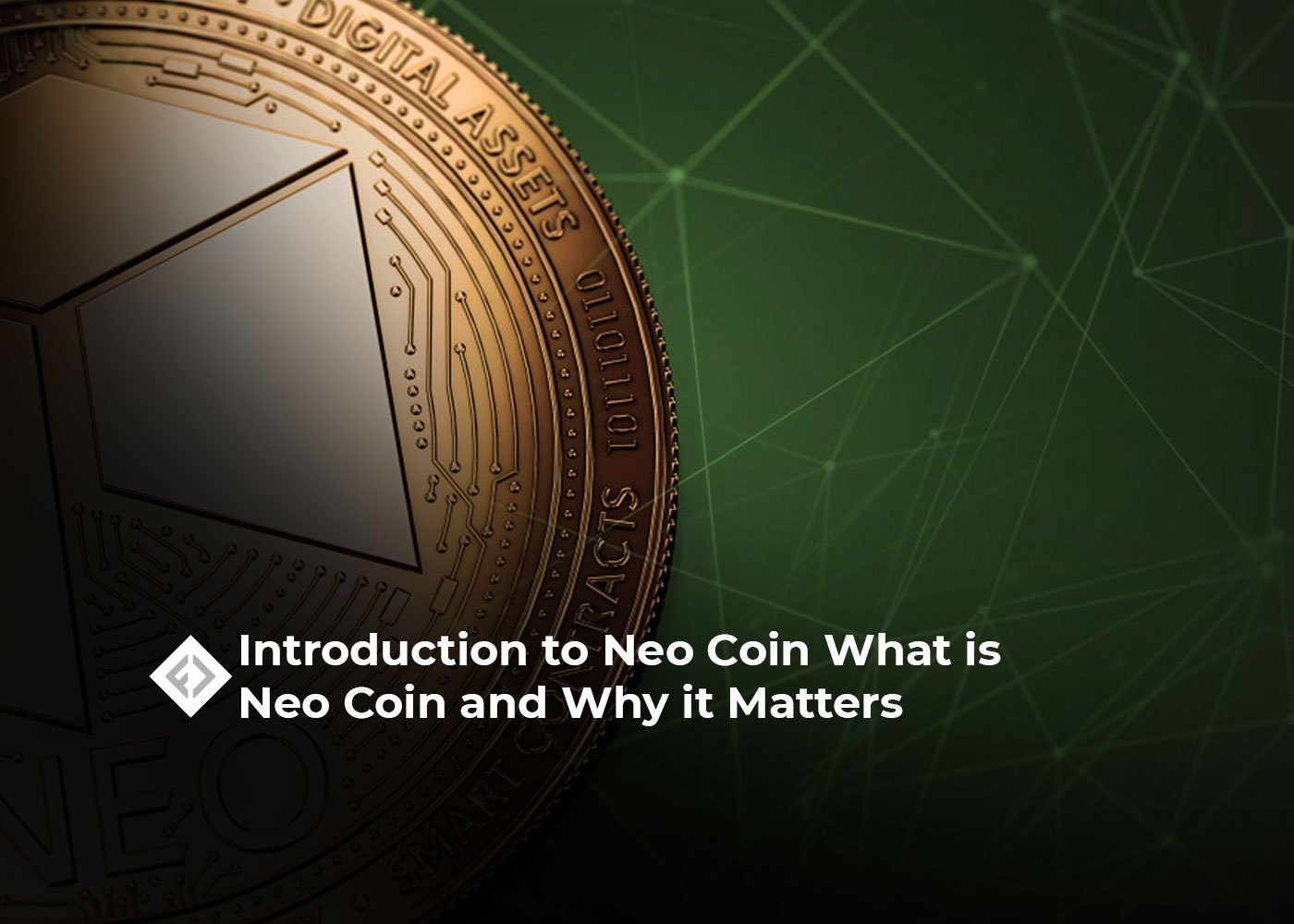 It is also important to note that investing in Neo Coin is considered high-risk due to the cryptocurrency market's volatility. As with any investment, it is essential to research and understands the potential risks and rewards before investing. 
Additionally, it is crucial to keep up with market trends and news to make informed investment decisions.
How to Invest Wisely in NEO
Investing wisely in Neo Coin involves several critical factors, including understanding market trends and potential risks, creating a diversified portfolio, and setting realistic investment goals. It is also essential to keep up with news and developments in the cryptocurrency market and stay updated on changes in regulations and laws that may affect the market.
One approach to investing wisely in Neo Coin is to adopt a long-term investment strategy. This involves buying and holding Neo Coins over an extended period rather than trying to time the market's short-term fluctuations. This approach may be less stressful and potentially result in more significant returns over time.
Neo Coin Investors
Neo Coin has attracted many investors, from retail to institutional and venture capitalists. Retail investors are drawn to Neo Coin's smart contract functionality and digital asset platform, which offers more effective asset management and growth opportunities. Institutional investors and venture capitalists are interested in the potential growth of the platform and the potential for returns on investment.
NEO Price
The Neo Coin price has undergone significant changes since its launch in 2014. Neo Coin price increased significantly in 2017. As of February 22, 2023, the current price of Neo Coin rose to $259.09.
However, like many cryptocurrencies, the price of Neo Coin has experienced a significant drop. Drop during the cryptocurrency market crash in 2018. Since then, the Neo Coin price has fluctuated but remained relatively stable.
In conclusion, Neo Coin (NEO) is a cryptocurrency that provides a decentralized platform for digital assets, smart contracts, and decentralized applications.
You may be interested in: Hong Kong Crypto Criteria: Which Cryptocurrencies Meet These Criteria?