Joseph Lubin spent his early years in Canada. He embarked on his academic journey at Princeton University in the 80s where he got a degree in electrical engineering and computer science . During this time Lubin crossed his path with some important individuals like Michael Novogratz and Jeff Bezos . Though he didn't personally meet Bezos Lubin's time at Princeton fostered connections within the tech and crypto community . After university he worked at Tomandandy Music and developed a autonomous music composition tool . He further refined his skills at Vision Applications Inc. where he contributed to the creation of autonomous mobile robots . Lubin's expertise led him to eMagine where he served as a software engineer and consultant. As of 2023 Joseph Lubin net worth stands at $ 5 billion .
The Path to Crypto Enthusiasm
Joseph Lubin's varied experiences in cryptography, engineering and finance laid the groundwork for his eventual embrace of Bitcoin. The global financial crisis that followed the September 11 attacks deeply impacted Lubin which fueled his concerns about an approaching financial meltdown . In 2011 he discovered the Bitcoin whitepaper by Satoshi Nakamoto.
Ethereum and Continued Success
Joseph Lubin became an active promoter of Ethereum owing to his unflinching faith in the possibilities of blockchain technology . As one of the original Bitcoin investors Lubin's purchase of the token paid off. It was the Ethereum project's success that helped him soar to new levels of achievement .
As one of Ethereum's co founders and a prominent member of the Ethereum Foundation Lubin played a significant part in its development . He founded the decentralized Ethereum development company ConsenSys as a result of his entrepreneurial zeal.
The Birth of Ethereum and Joseph Lubin's Involvement
In early 2014 alongside Gavin Wood and Jeffrey Wilcke Joseph Lubin joined the team that was designing Ethereum . Their collaboration came about after Lubin met Anthony Di Iorio and Vitalik Buterin during a Bitcoin meetup in Toronto in late 2013 . Vitalik Buterin's vision for an advanced version of Bitcoin which he called Ethereum impressed Lubin and drove him to join the project. Although the idea for Ethereum had already begun to take shape through the efforts of Buterin, Charles Hoskinson, Mihai Alisie and Amir Chetri in 2013 Lubin's involvement further accelerated its development.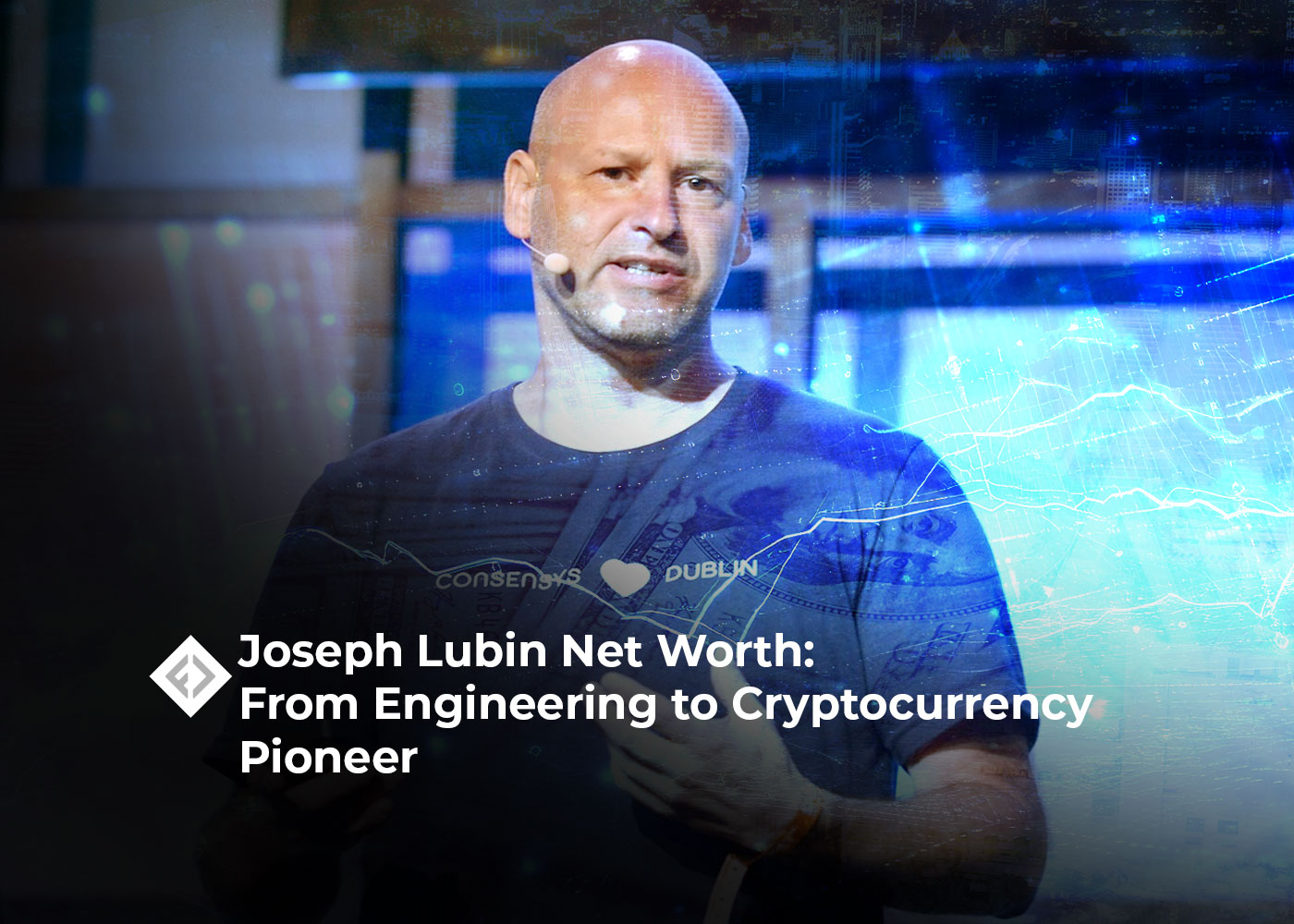 Challenges and the Creation of ConsenSys
In 2014 differences came to light among the founders of Ethereum regarding the project's direction and profitability. This disagreement led to the departure of Charles Hoskinson who went on to create Cardano while Amir Chetrit also left the project. In 2015 Joseph Lubin founded ConsenSys as an independent venture. ConsenSys aimed to expand the capabilities of blockchain technology, store programs and data and enhance the performance of smart contracts .
Ethereum Whales and Early Investments
In 2018 Forbes labeled Joseph Lubin an Ethereum whale. Forbes estimated that Lubin held at least 5% of the total circulating supply of Ether. It is believed that Lubin played a extensive role in purchasing Ether during its initial coin offering (ICO) phase which has undoubtedly contributed to his current net worth.
During the Consensus 2022 event Lubin refrained from disclosing the exact value of his Ether holdings but claimed that it represented less than half a percent of his overall portfolio . He further mentioned that he had been selling Ether to support the development of his blockchain software technology firm ConsenSys. These statements suggest that the Forbes estimates may be outdated but the remarkable surge in Ether's price over the years undeniably played a crucial role in Lubin's wealth accumulation .
Bitcoin Investments and NFT Outlook
In addition to his involvement in Ether Joseph Lubin has also made significant investments in Bitcoin which marked his initial foray into the world of cryptocurrencies. While the exact value of his initial Bitcoin investment remains undisclosed it is evident that Lubin made substantial gains from the cryptocurrency's meteoric rise . Notably reports say that he has used some of his Bitcoin holdings to fund ConsenSys .
Even though Lubin acknowledges the huge potential of non-fungible tokens (NFTs) and their impact on the world he has not collected a significant collection of digital collectibles himself. While speaking at the Camp Ethereal 2022 conference Lubin mentioned that he had not been extensively active in the NFT space . However his belief in the profound nature of NFTs implies that he may explore the space more extensively in the future.