MakerDAO is a prominent decentralized finance (DeFi) protocol known for its decentralized stablecoin (DAI) . It has recently bought $700 million worth of US bonds as part of its strategy to diversify reserves and ensure liquidity pool stability .
Engaging the Community and Expanding Debt Ceiling
Before implementing any changes the MakerDAO team engaged with its community of users . In March governance members voted to increase the debt ceiling by $750 million which reflects their collective decision making power .
This is not MakerDAO's first venture into acquiring government bonds . In 2022 the DeFi lending protocol made an initial bond purchase of $500 million . With the recent acquisition the total sum of bonds held by MakerDAO now exceeds $1 .2 billion .
Partnering for Financial Health
Monetalis who is a trusted partner assisted MakerDAO in achieving its objectives . Allan Pedersen who is the CEO of Monetalis stated that this move is expected to improve the protocol's financial health by producing a new source of income . He expressed confidence in the bond market's strength and its potential to provide a reliable and flexible solution that generates additional revenue for MakerDAO .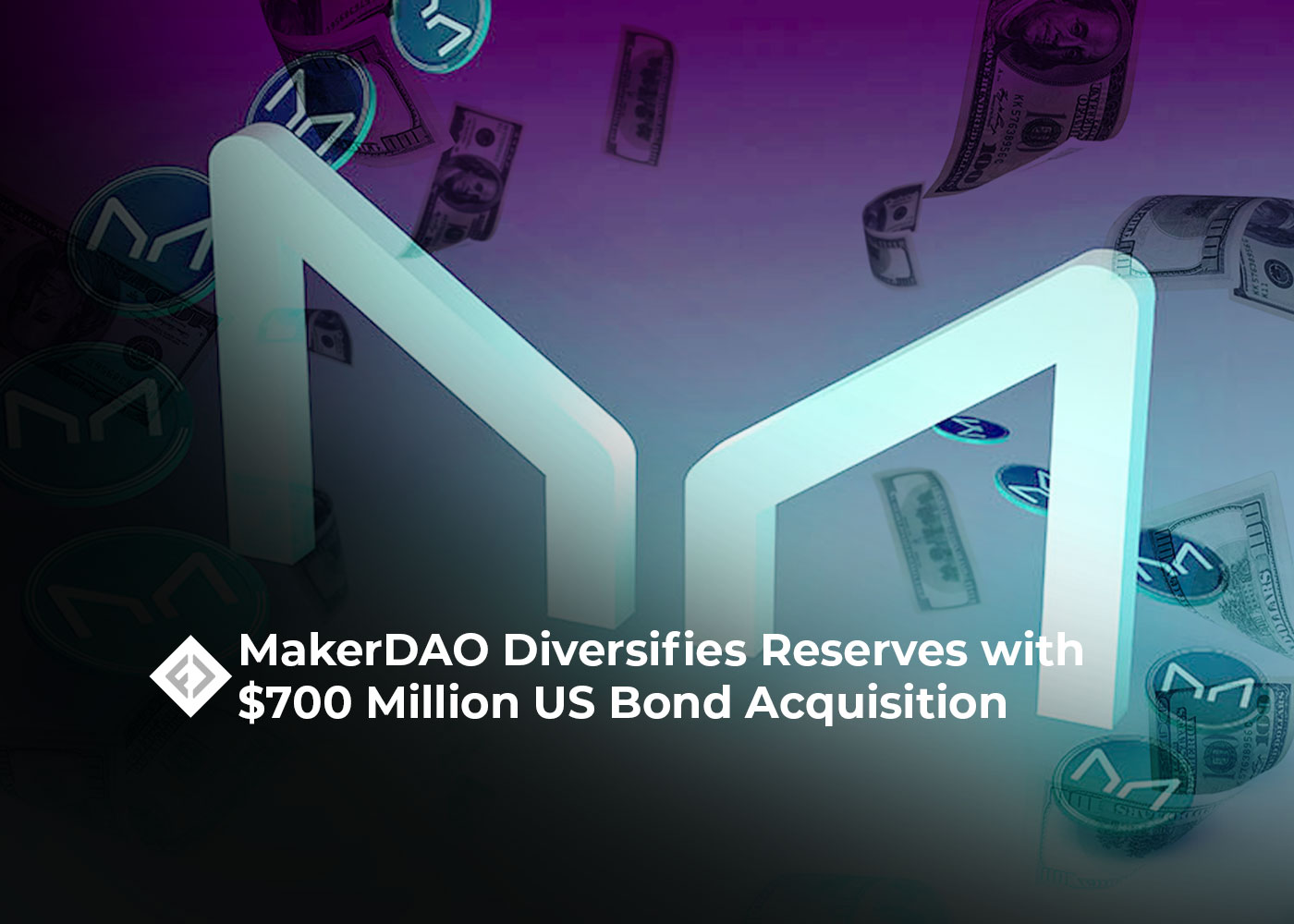 Securing Constant Income for Financial Services
By acquiring these treasury bonds the DeFi protocol establishes a steady income stream to improve its range of financial services . This announcement follows another recent modification by MakerDAO which increased the annual return of its savings solution for DAI which is known as the DAI Savings Rate (DSR), from 1% to 3 .49% .
DeFi's Rise in Popularity
Decentralized finance experienced a rise in popularity within the cryptocurrency community during 2021 . The total value locked (TVL) representing the funds deposited into various protocols soared to around $160 billion during the previous bull market .
The growth of decentralized finance owes much to the involvement of traditional finance players . Despite some bank leaders expressing skepticism financial institutions are keen to explore Web3 technologies to innovate their service offerings for customers .
Major Players Recognize Potential
The recent announcement by BlackRock with $9 trillion in assets under management requesting approval from the Securities and Exchange Commission (SEC) to launch a Bitcoin spot exchange-traded fund (ETF) remains a significant development . The participation of these financial giants is crucial for the adoption of blockchain-based solutions as it opens avenues for widespread public use and accessibility .