Manta Network which is developed by p0x labs has successfully raised $25 million in its Series A funding round . The project is valued at $500 million and received significant support from investors. Among those who showed support are Polychain Capital and Qiming Venture Partners lead the funding round. This large investment will fuel the expansion of Manta Network's solutions.
Manta Pacific Testnet Launches
Exciting news arrived as Manta Network unveiled the launch of the Manta Pacific testnet. Manta Pacific represents the Layer 2 solution of Manta Network as it aims to create a modular zero-knowledge (ZK) ecosystem. This development opens new possibilities for building applications with better privacy features.
The Series A money will be used to expand Manta Pacific and Manta Atlantic, the ZK Layer 1 blockchains designed to ensure compliant anonymity on the chain. These projects serve as an indication of Manta Network's dedication to supporting privacy preservation solutions inside the Ethereum ecosystem.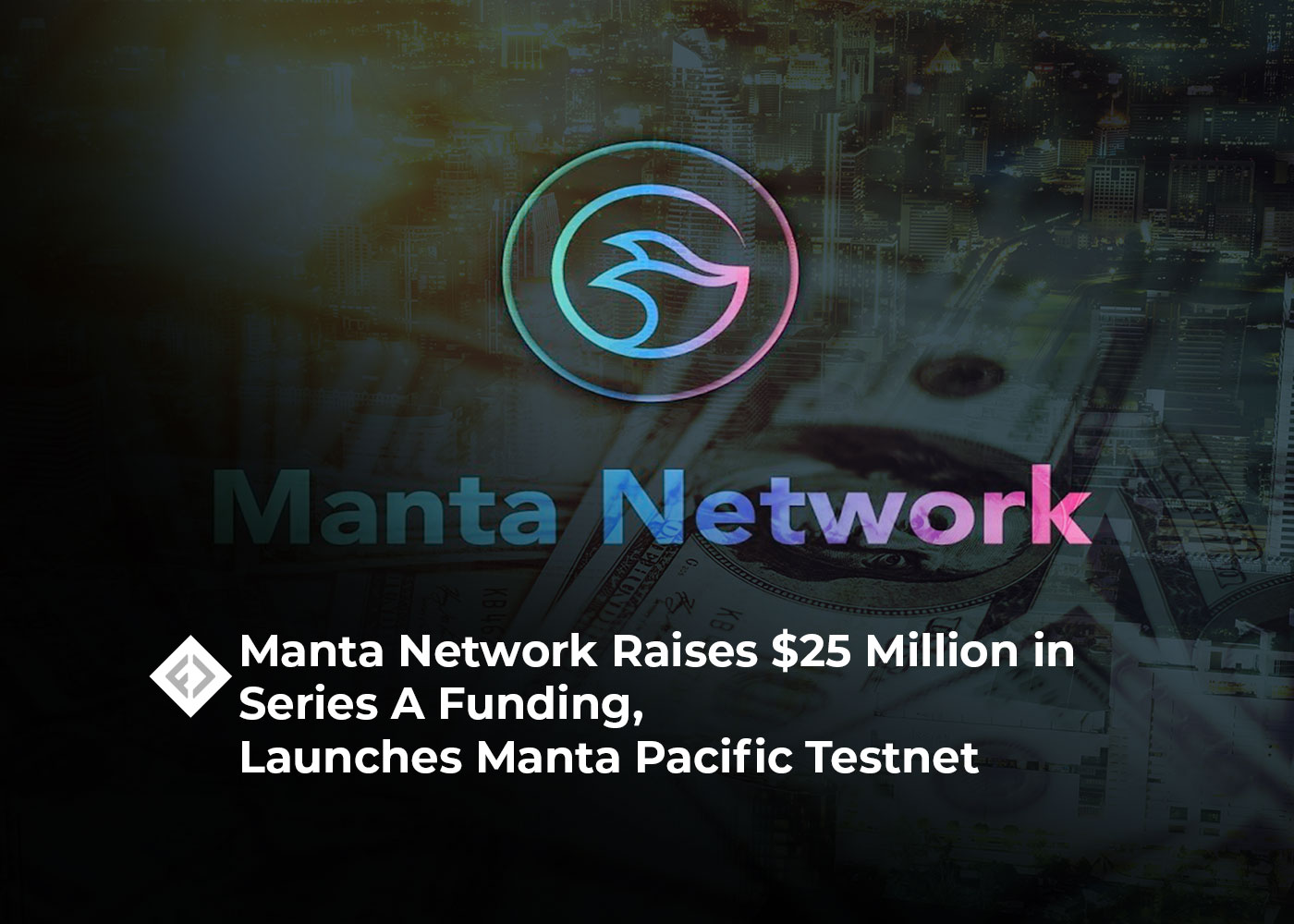 Industry Enthusiasm and Technological Advancements
Investor Luke Pearson from Polychain Capital expressed enthusiasm about Manta Network's expansion into the Ethereum ecosystem . The team at Manta put emphasis on the fact that Manta Pacific is an innovative Ethereum Virtual Machine (EVM) native modular execution layer. This layer is specifically designed to ease the adoption of zero-knowledge proofs (ZK) and offers a plug-and-play feature set tailored for developers.
Manta Pacific makes use of Celestia's data availability tier to enhance security and reduce costs. Additionally the system incorporates a customized version of Optimism's OP Stack which is developed by Caldera to boost scalability. These technological advancements position Manta Network as a pioneering force in addressing scalability and privacy challenges on the Ethereum network.
The Potential of Zero-Knowledge (ZK) Technology
One of the most potential answers to Ethereum's scalability and privacy challenges is zero-knowledge (ZK) technology. Ethereum co-founder Vitalik Buterin earlier envisioned that ZK-Rollups which is basically the implementation of zero-knowledge proofs will become the Ethereum network's principal Layer 2 solution. Manta Network's focus on ZK technology corresponds with this industry trend and demonstrates the project's dedication to tackling critical Ethereum ecosystem concerns .
While investor and developer trust in the crypto industry has grown Manta Network recognizes that many established firms are unable to properly engage with the customers driving blockchain activity. Manta Wallet has already been downloaded over 200,000 times while the combined project ecosystem has an impressive user base of over 1.5 million users .