Cryptocurrencies are issued through the process of mining which involves verifying transactions on the blockchain. The Proof-of-Work (PoW) consensus process is used in which miners compete to find solutions to challenging mathematical puzzles. Although mining can be a way to keep the network running many of the enthusiasts see it as a profitable enterprise . But making a return demands making initial investments. Mining is now a costly business in 2023 when we take into account all the different factors.
Changing Dynamics of Mining
In the past individuals with average computing power could easily mine a huge amount of Bitcoin or other cryptocurrencies. Now the landscape has changed drastically. Increased competition, the rise of specialized equipment and the development of new mining technologies have made it more challenging for individual miners. Using outdated equipment against mining farms equipped with powerful ASIC complexes yields predictable results.
Considerations Beyond Equipment
Equipment choosing is simply one aspect of mining. Electricity is essential and miners should ideally have access to their own energy supply. However power is typically a cost that miners must bear. Depending on the area the price changes . For instance power in Russia often costs less than it is in the UK. When examining expenses and profitability several elements including power costs must be taken into account.
The Importance of Mining Calculators
Manually calculating profitability and expenses is time-consuming and inconvenient. Additionally the industry's dynamic nature might soon make manual computations out of use. Mining calculators have been created as a tool to measure this problem and determine the profitability of mining operations . They include variables including equipment prices, power costs, cryptocurrency pricing and forecasts of changes in mining difficulty.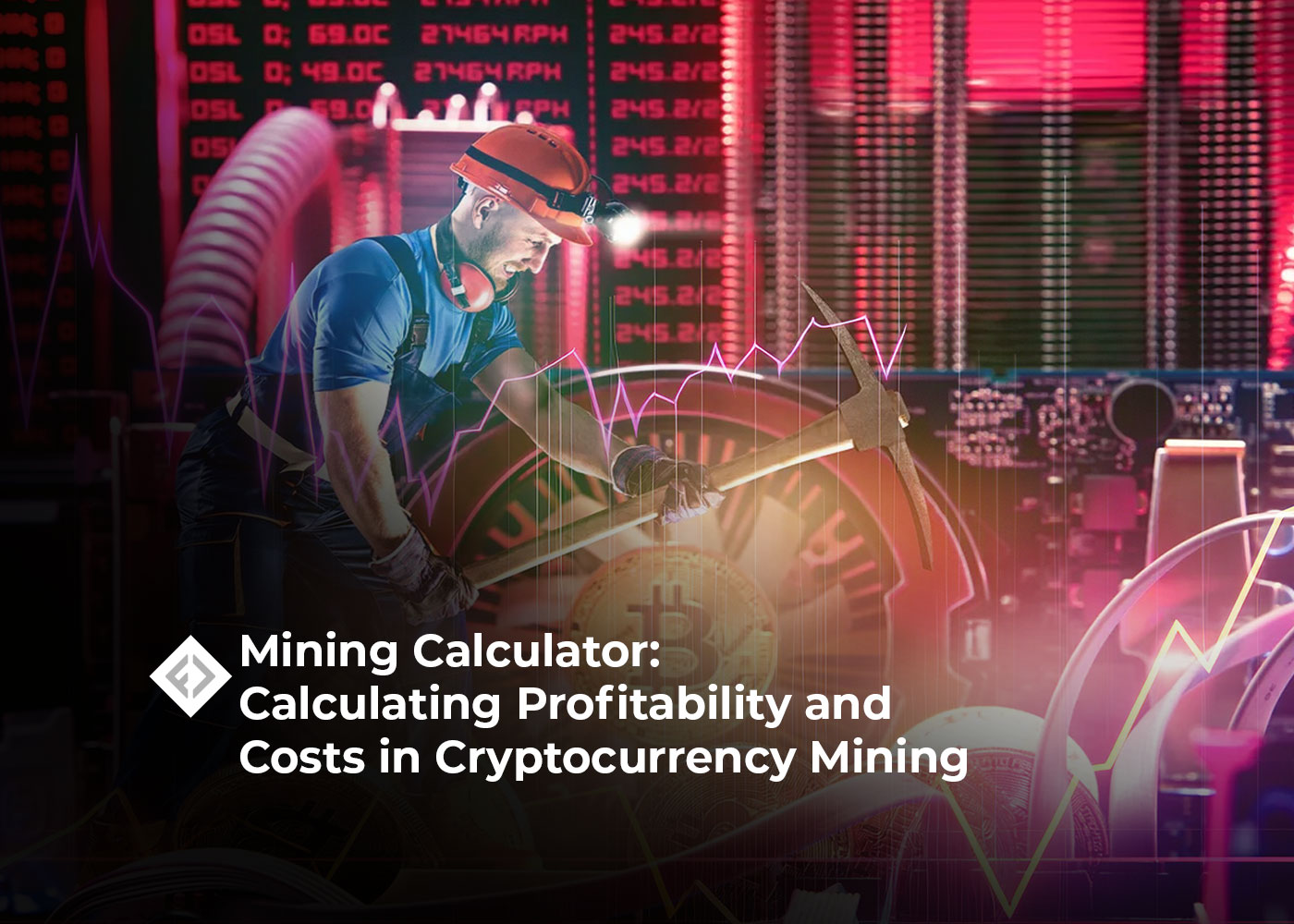 Working Principle of Mining Calculators
There are many mining calculators available online each with its own parameters and information. Some calculators focus on determining which coin is currently the most profitable to mine when you consider details like hashing algorithms. Others calculate the profitability of specific equipment for a predetermined coin . Most calculators incorporate parameters such as mining equipment costs, electricity costs, cryptocurrency rates and predictions of difficulty changes.
Limitations and Changing Parameters
Mining calculators clearly do not guarantee 100% accurate results as the cryptocurrency industry changes so quickly. Changing market conditions can affect the parameters set in the calculator which makes it necessary to adjust calculations.