Smart contract firm Fantom has been dealt a severe blow due to a fund theft related to Multichain which significantly impacted its operations. The cofounder of the DeFi-focused company Andre Cronje recently even confirmed the decline in platform activities after the incident.
DefiLlama Data Reflects Decline in Fantom's Total Value Locked (TVL) and Native Token Value
Crypto data provider DefiLlama's figures reveal a notable drop in Fantom's Total Value Locked (TVL). Although it started from over $364 million in early May the TVL has now declined to roughly $70 million in mid-July. This comes after reaching a peak of $7.5 billion in 2022. DefiLlama also reports a decrease in the valuation of Fantom's native token (FTM) as its price dropped from $0.41 to $0.28 during the same period.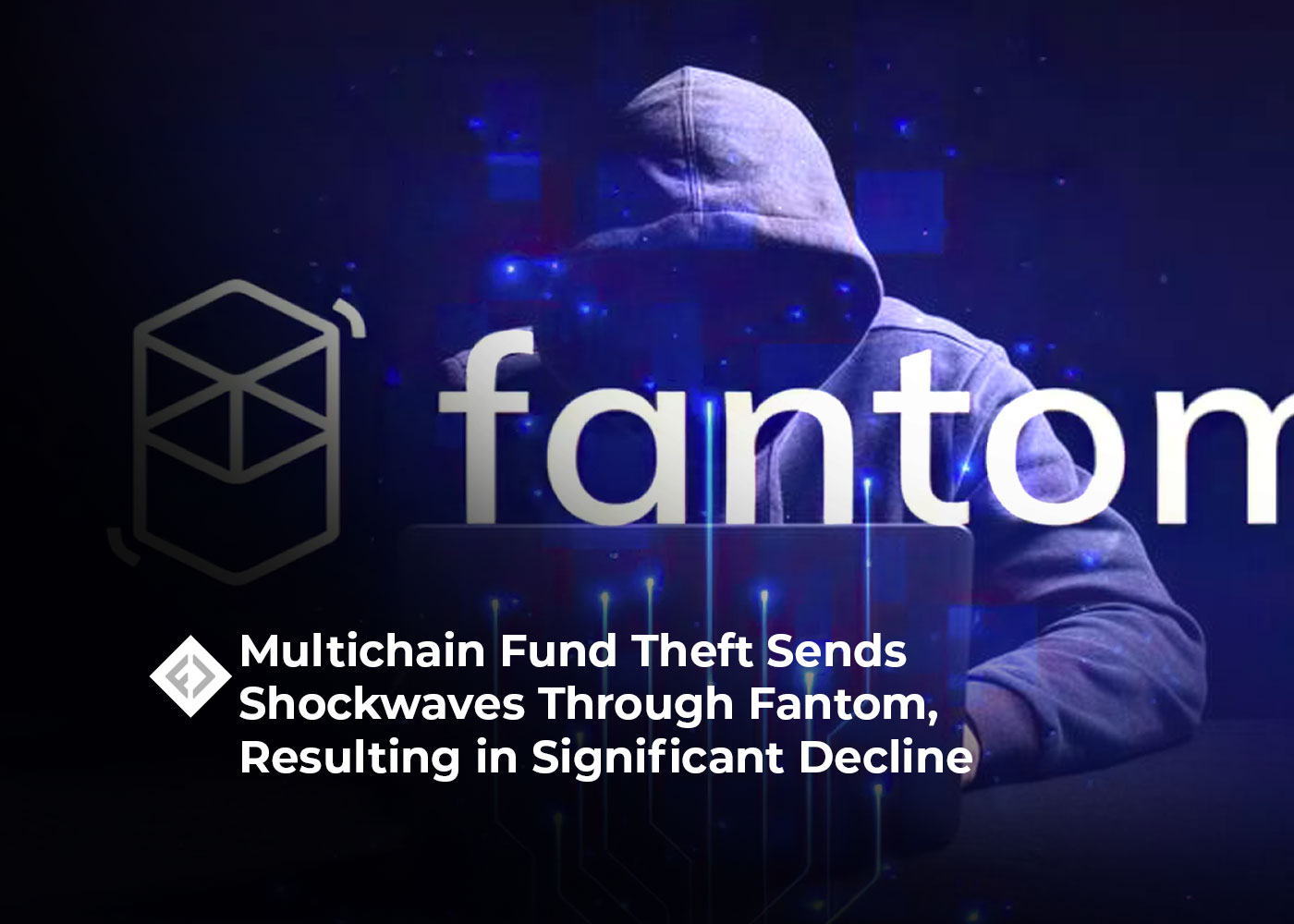 Disappointment with Multichain: Promised Guarantees and the Sudden Cessation of Activities
Andre Cronje expressed his disappointment and put emphasis on the broken promises made by the Multichain team about the decentralized nature of its servers and the assurances about geolocation access and distribution. On July 14 Multichain announced the ending of its activities after the arrest of its CEO in May. With exclusive control over the servers the project has struggled to function normally since then.
Exploit Details: Cloud Server Vulnerability and Drained Protocol Funds
Cronje explains that the exploit was rendered possible because Multichain stored all fragments of its private keys in a cloud server account that is controlled solely by its CEO. Someone gained unauthorized access to this account and drained the protocol funds which led to the fallout. The outcomes of this vulnerability have had far-reaching consequences for Fantom.
Collaborative Efforts to Recover Assets: Circle and Tether Freeze $65 Million Linked to the Attack
Circle and Tether recently froze over $65 million in assets related to the attack. Fantom is actively working with both parties to recover the affected assets . Efforts are underway to correct the situation and mitigate the damaged the fund theft caused .
The fallout from the Multichain incident continues to echo within the Fantom ecosystem. As the team strives to regain stability and restore investor confidence the recovery and protection of assets remain a priority.