The New York Times pointed out that the word that marked the Davos summit was "polycrisis." The word, which was first used in the 1990s, but became popular in 2016 when it was uttered by the then European Commission President Jean-Claude Juncker, means collective struggle with global crises.
The "polycrisis," which was also mentioned in the introductory report of the World Economic Forum (WEF), was also frequently discussed by the experts participating in the talks in Davos. According to WEF officials, the "polycrisis" is the Ukraine War and the climate crisis.
On the other hand, Ursula von der Leyen, President of the European Union (EU) Commission, who made a speech at the WEF, said that they would increase their support for green industry investments in Europe in the face of subsidies from the USA and China.
Against Polycrisis, the European Union Aims "Zero Emission"
Expressing that high inflation increases the cost of living and work, energy is used as a weapon, and there are threats of trade wars and conflicting geopolitical developments, von der Leyen emphasized that there is no time to lose in the transition to a clean economy. Von der Leyen noted that the "net zero" emissions transformation, which envisages not adding any new pollutants to the atmosphere, has caused enormous industrial, economic, and geopolitical changes, changing the nature of business and the industry's structure.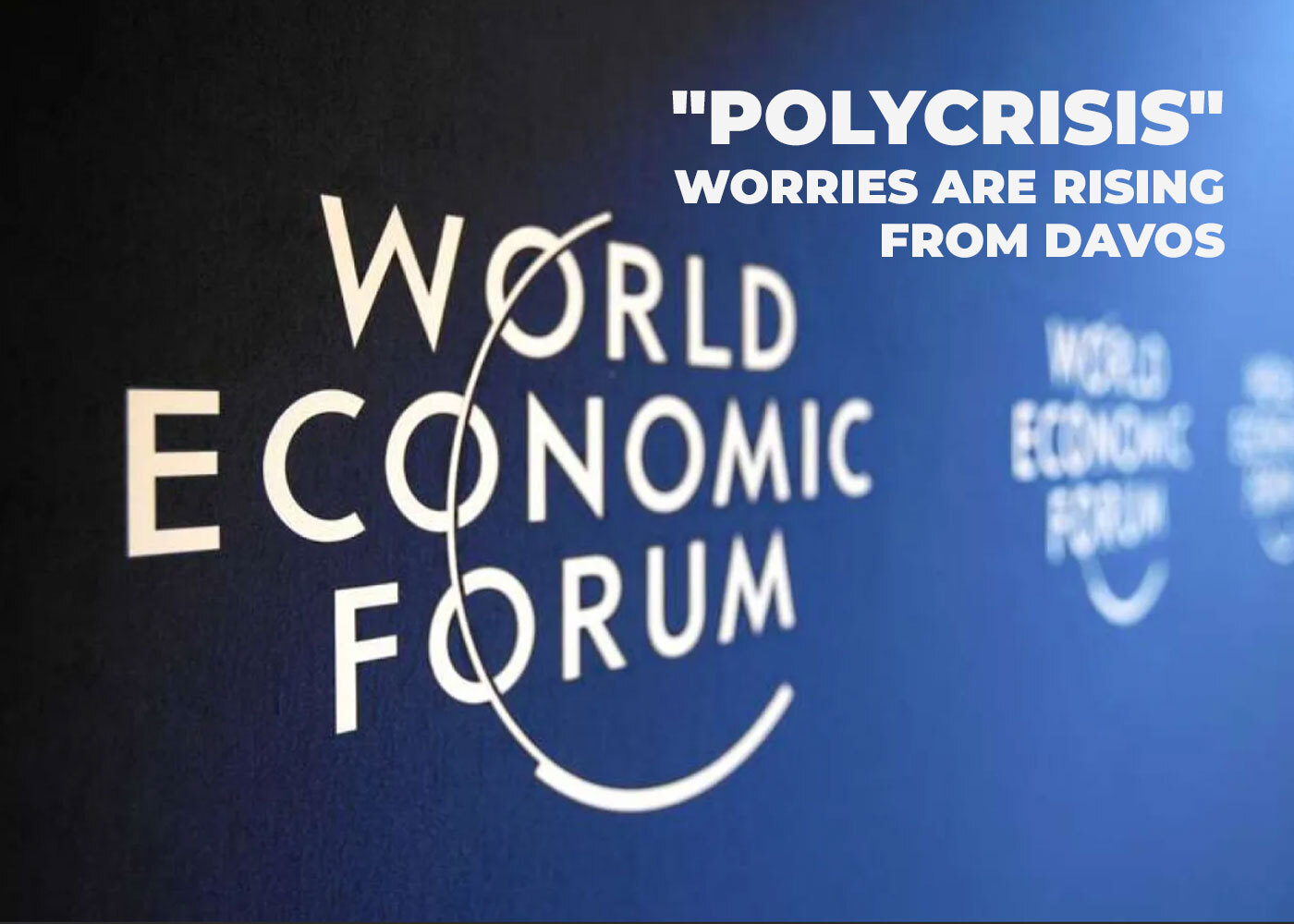 Recalling that the International Energy Agency (IEA) estimates that the clean energy technologies market will reach $650 billion a year by 2030, von der Leyen said, "To stay ahead of the competition, we must strengthen our industrial base and take steps to make Europe more investment and innovation-friendly. Von der Leyen reminded that they took the first step towards making the continent climate-friendly by 2050 with the European Green Consensus.
Despite Its Global Structure, Many Leaders Did Not Attend
This year marks a significant shift on the world stage: Many of the global leaders who typically attend this important event are absent. This means that Chancellor Olaf Scholz of Germany is the only Group of 7 leaders present. Martin Walsh, Labor Secretary for the Biden administration, was the senior official in attendance from the U.S., providing candid remarks on American perspectives towards international affairs. 
C.E.O.s are well represented at the forum, with notable industry leaders such as Andy Jassy of Amazon, Jamie Dimon of JPMorgan Chase, Satya Nadella of Microsoft, and Albert Bourla of Pfizer being key figures in attendance. However, many C.E.O.s have chosen to bypass traditional public panel structure, instead opting to pursue more private by holding targeted meetings relating to their businesses at multiple hotels across the city. This may be the first indication that Davos is now a business meeting, but it's too early to say for sure.