Despite its weakening Chinese automotive and chip production machinery demands, Japan 's merchandise export growth plummeted in January – leaving the country facing a record-breaking trade deficit. This followed Thursday's announcement of lesser-than-anticipated GDP data, which emphasizes the Bank of Japan's struggle to maintain stable inflation above 2% while growing private demand.
Increase in Fuel Prices is One of the Important Reasons for the Trade Deficit
As other advanced economies saw a sharp escalation in their interest rates, demand for Japanese products dropped. This tendency further diminished when China took the time to celebrate its Lunar New Year holiday early this year. According to Taro Saito from NLI Research Institute, "Exports are weakening, and it will only get worse as the world economy deteriorates." He went on to explain that although no full-fledged recession is present yet, either in Europe or America at the moment, things may soon take a turn for the worse for all exports worldwide.
Late last year, the removal of China's zero-COVID policy may have offered a glimmer of hope for the global economy that stands on the precipice of the downturn. Japan's Ministry of Finance revealed that merchandise exports in January were up 3.5% from 2020, a decrease from December's 11.5%, yet outpaced economists' median expectations by 0.8%. Additionally, imports climbed by 17.8%, slightly lower than the 20.7% growth seen prior and still above forecasters' predictions of 18.4%.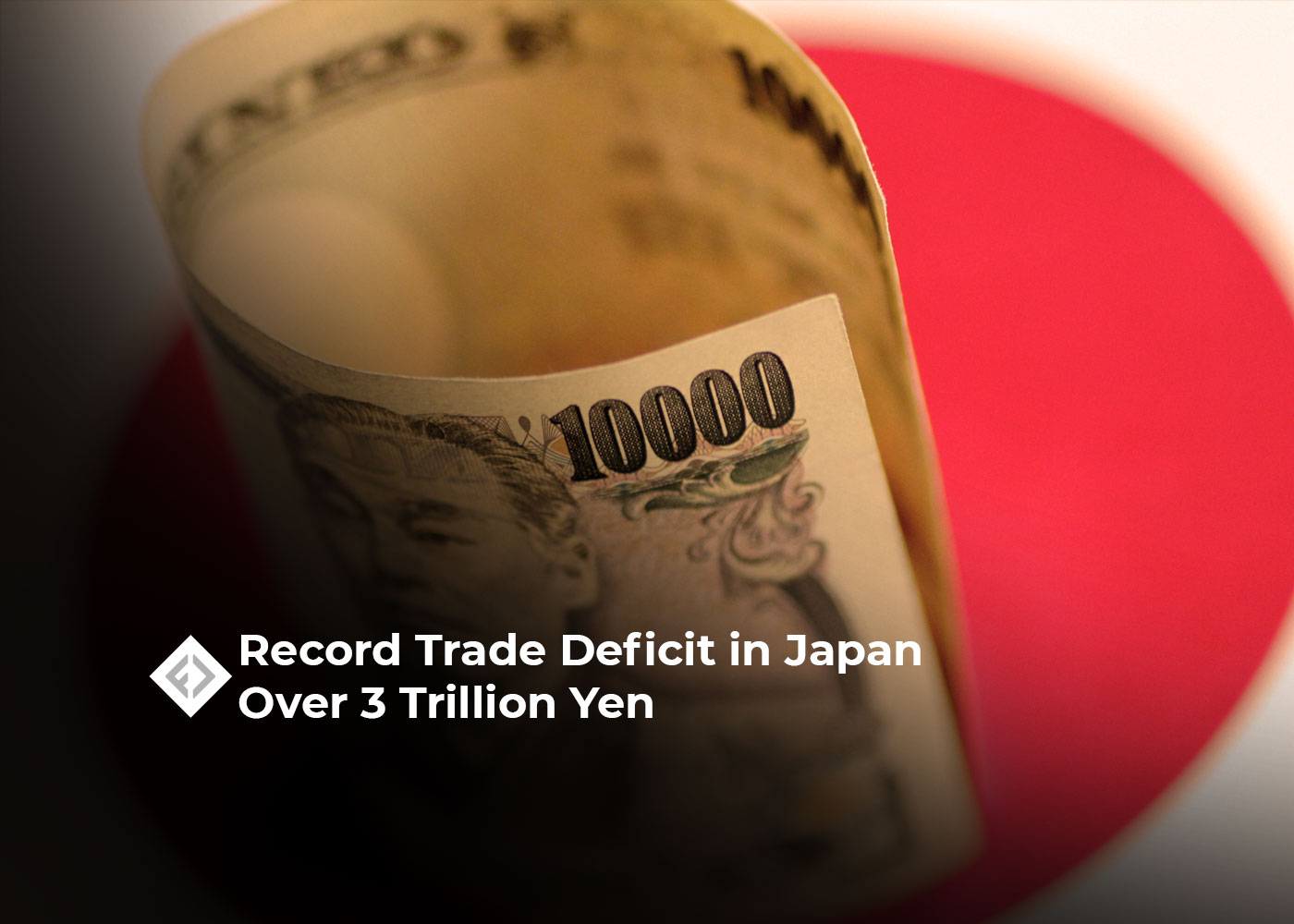 In January, Japan faced a record-breaking 3.49 trillion yen ($26.07 billion) trade deficit, according to data from 1979 and beyond, mainly due to imported coal, liquefied natural gas, and crude oil driving up overall prices. Although commodity inflation is expected to decrease with less likelihood for the yen to weaken further, exports remain on a downward trend leading Mitsubishi UFJ Research and Consulting economist Kenta Maruyama to predict that this ongoing trade deficit will continue into the future.
Although Trade with the USA Increases, Decrease in Trade with China is a Big Problem
According to the data, exports of goods to China decreased by 17.1% compared to last year in January, with car parts and chip-making equipment being among the major contributors to the trade deficit. On the flip side, shipments directed towards the United States surged 10.2%, mainly driven by cars, mining machinery, and metal processing machines. In addition to this growth rate were core machinery orders that exceeded expectations at 1.6% in December; economists had predicted a 3% increase instead!
On Monday, Japan released a report that revealed the country's economy – which is the third largest in the world – had only grown at an annualized rate of 0.6% during Q4 due to decreased corporate investment. A separate current account data was also issued for trade services in Japan.
Any other content that might interest you: Crypto Winter Caused More Than 1700 Crypto Projects to Crash in a Year