On Sunday (Feb 19), the Turkish disaster agency announced that search and rescue efforts in all provinces have stopped, except for Kahramanmaras and Hatay. Yunus Sezer, the head of the agency, declared during a press conference from Ankara: "In many of our provinces, these operations are now finished; they will remain ongoing in Kahramanmaras and Hatay due to last week's catastrophic earthquake, which took thousands of lives."
The Earthquake in Türkiye and Syria Took 46,000 Lives 
The 7.8-magnitude earthquake of February 6th originated in the Pazarcik district of Kahramanmaras, and reverberations were felt throughout 11 southeastern Turkish provinces. Tragically, this devastating quake has already taken the lives of over 46,000 people between Türkiye and Syria – a number that is likely to increase as more than 345,000 apartments have been destroyed, with many still unaccounted for.
Despite the earnest attempts of both Türkiye and Syria, the exact number of people still missing after the devastating earthquake remains unknown. In a final attempt to find survivors buried in debris twelve days later, rescue teams commenced manual excavation on Saturday night at a site near Antakya. The use of search dogs and thermal cameras showed promising signs that two individuals were still alive until, eight hours into the mission, rescuers had to call off operations with heavy hearts just past midnight.
"It's too late," Mujdat Erdogan, his face and uniform cloaked in dust from the AFAD team, declared grimly. "I fear there is no one left to save."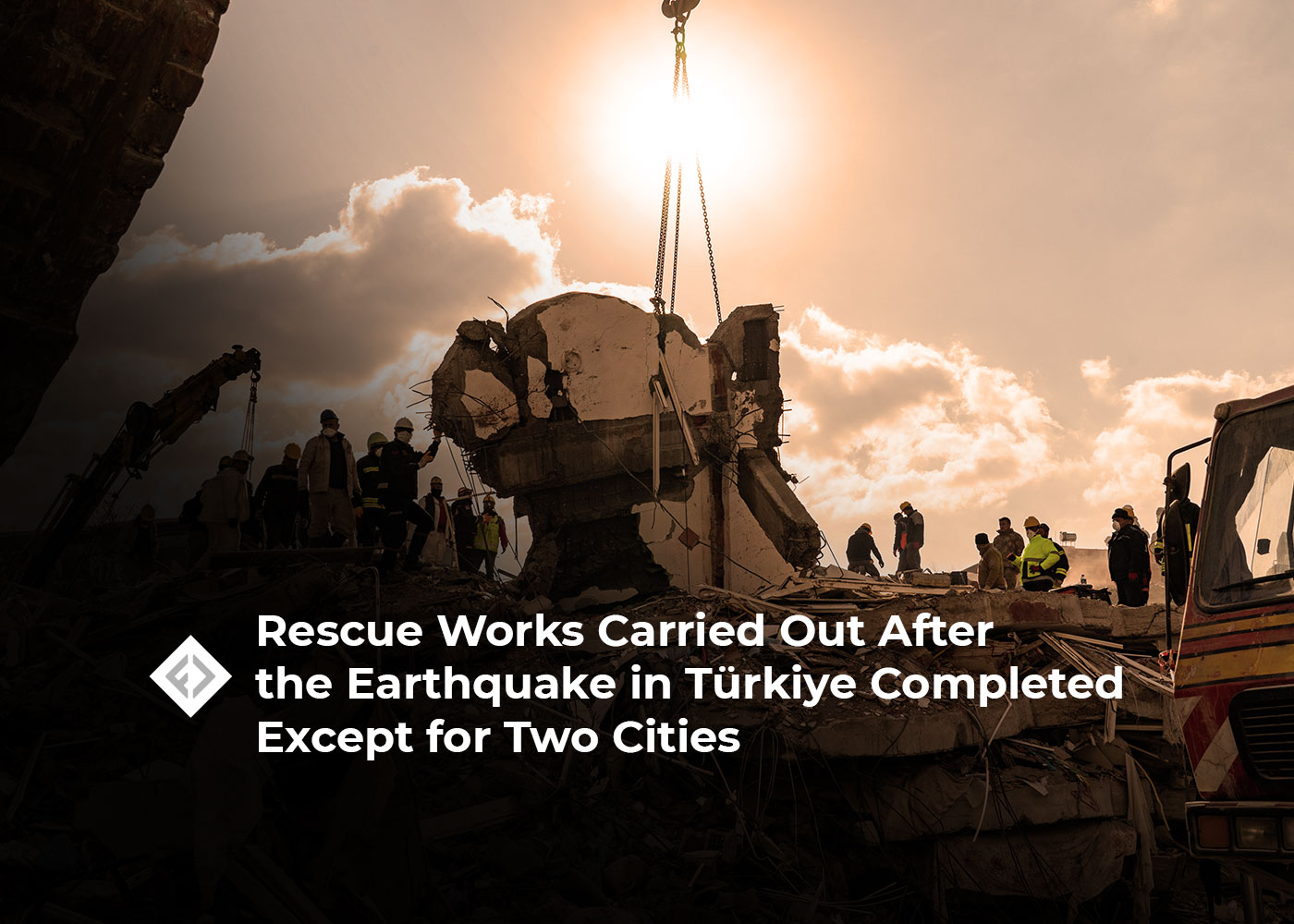 This Earthquake's Could Start a New Wave of Refugees to Europe
According to the World Health Organization, around 26 million individuals across Türkiye and Syria require urgent humanitarian relief. Last Sunday, US Secretary of State Antony Blinken landed in Türkiye to discuss how the United States can facilitate Ankara as it struggles with its most destructive natural disaster in recent history. Unfortunately for Syrians who have endured over 5800 fatalities due to this calamity, The World Food Program (WFP) declares that government officials in Northwest Syria are prohibiting access into the region.
Speaking to Reuters at the Munich Security Conference, WFP Director David Beasley emphatically declared that "bottlenecking our operations has to be fixed immediately." In Syria, most deaths occur in the northwest region, where insurgents are engaged in combat with forces loyal to President Bashar al-Assad.
With the clock ticking and funds quickly depleting, Beasley stressed that our mission alone costs roughly $50 million a month; unless Europe is willing to accept a surge of refugees later on, we must receive the support necessary now. Thousands of Syrians who had sought asylum in Turkey from their nation's civil war have returned home – for now, at least.
Keep reading: Get to Know Olea Token: A Beginner's Guide