The long-awaited Web3 wallet from Robinhood was finally made available on the App Store. Not surprisingly, the trading platform gave Android users a hint of an upcoming update.
The Web3 wallet from the trading platform Robinhood is now available on the App Store. With this innovation, Robinhood has now made its wallet service available to iOS customers across 130 different nations.
Robinhood recently announced that customers would no longer need to be on the list in order to use their multi-chain or individual custodian wallets. By the end of 2023, Robinhood also committed to supporting the wallet functionality for Android.
Let's Remember What Is Web3
Web3, also known as the decentralized web or the web of trust, refers to the next evolution of the internet. It is a decentralized and peer-to-peer network built on blockchain technology that seeks to create a more open, transparent, and secure web.
Unlike the traditional web, which is controlled by centralized organizations and companies, Web3 enables users to own their data and have more control over their online experiences. This is achieved through the use of blockchain technology, which allows for the creation of decentralized applications (dApps) and smart contracts that are stored on a distributed network of computers.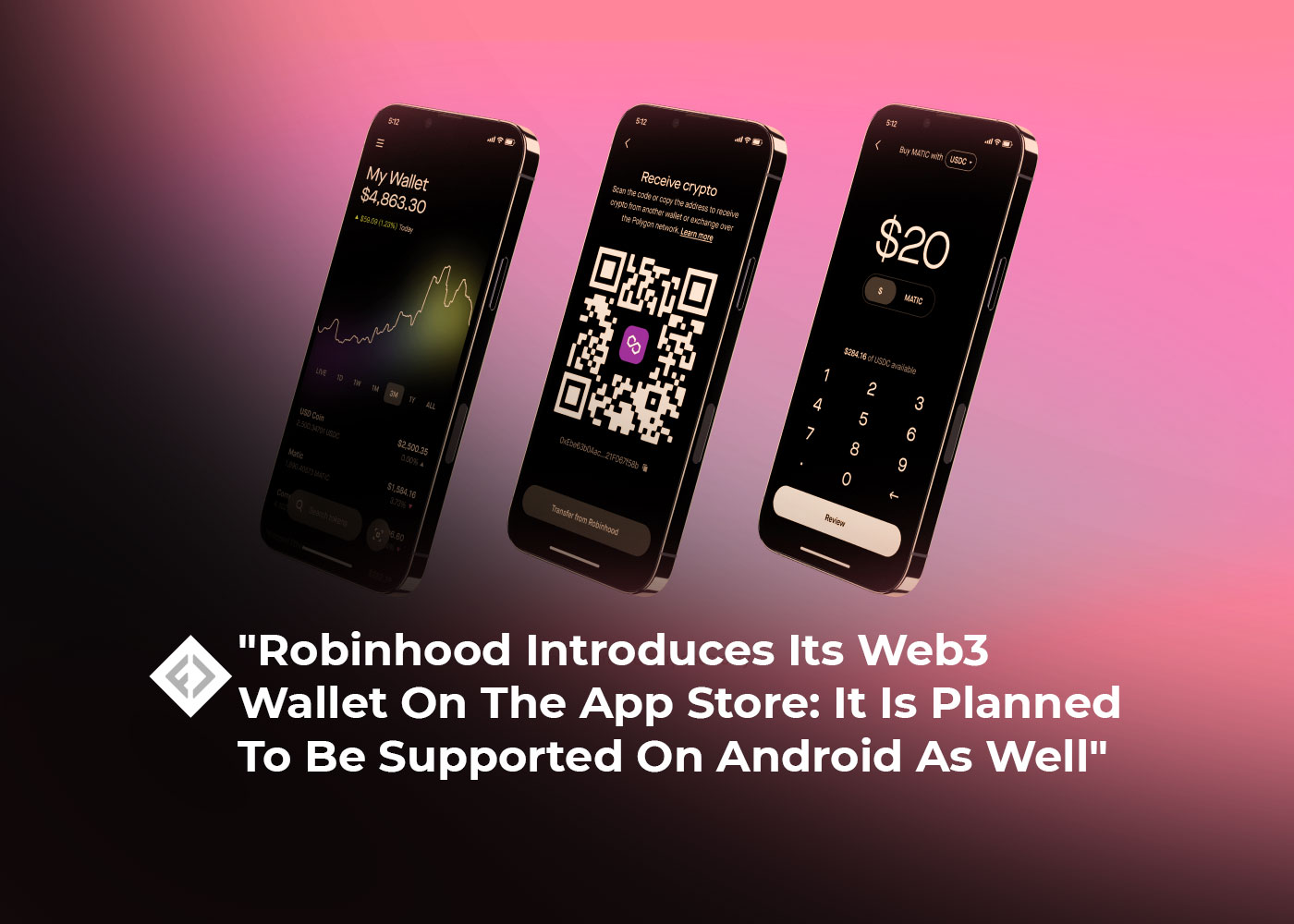 Web3 aims to create a more democratic and equitable internet by removing intermediaries, reducing censorship, and increasing transparency. It has the potential to transform industries such as finance, healthcare, and governance by enabling secure and transparent transactions, sharing of data, and decision-making processes.
Overall, Web3 is a new and exciting development in the evolution of the internet, and it has the potential to revolutionize the way we interact with each other online.
Robinhood has Come a Long Way
In September of last year, Robinhood debuted its initial Beta version. Since then, more than 50 ERC tokens that can be purchased, traded, and stored in wallets have been introduced to the trading platform, along with Ethereum (ETH). Tokens like USDC, UNI, MATIC, and SHIB are among the supported ones.
Moreover, there are no fees associated with the purchase or sale of these tokens. The ability for consumers to interact with decentralized apps will also be provided by these coins.
Users' Requests were Addressed by Robinhood
According to Johann Kerbrat, managing director of Robinhood Crypto, users' requests for access to more cryptocurrencies and tokens on more chains led to the development of support for Ethereum and ERC-20 tokens.
Since the beta version of the Robinhood Wallet was released, NFT tokens have also been integrated, enabling users to gather and store their preferred collections on Ethereum and Polygon.
According to Robinhood representatives speaking to Cointelegraph, Apple's 30% commission on applications and in-app purchases of digital goods and services will not apply to Robinhood NFTs. Although the Robinhood Wallet has built-in security, it also provides Web3 users with a variety of self-verification options.
You may be interested in: Do Not Overlook The Demand For Crypto & Blockchain Engineers In 2023