This article will analyze the SDAO Token according to www.coinmarketcap.com data. First, we will discuss the SDAO Token and its projects and make technical and graphic analyses. The analysis we will do in the weekly period will help the investors to take risks and manage their portfolios.
What is SDAO Token?
The SingularityDAO (SDAO) token is the native cryptocurrency of the SingularityDAO platform. SingularityDAO aims to create decentralized autonomous organizations (DAOs) that utilize artificial intelligence and blockchain technology to facilitate various projects and initiatives .
What are the projects of SDAO?
Projects associated with the SingularityDAO (SDAO) token may include :
Governance Rights :  SDAO token holders have governance rights within the SingularityDAO ecosystem, allowing them to participate in decision-making processes related to project proposals, funding allocations,  voting on critical issues,  and shaping the direction of the SDAO .
Project Incubation :  The SingularityDAO platform supports incubation for innovative projects by providing resources such as funding, expertise, and support from a community of participants. These projects can range from AI- based innovations to blockchain applications or other emerging Technologies .
Investment Opportunities :  SDAO tokens provide opportunities for investors to engage in investment activities within the SingularityDAO ecosystem by participating in crowdfunding campaigns or accessing investment vehicles created by DAOs operating on this platform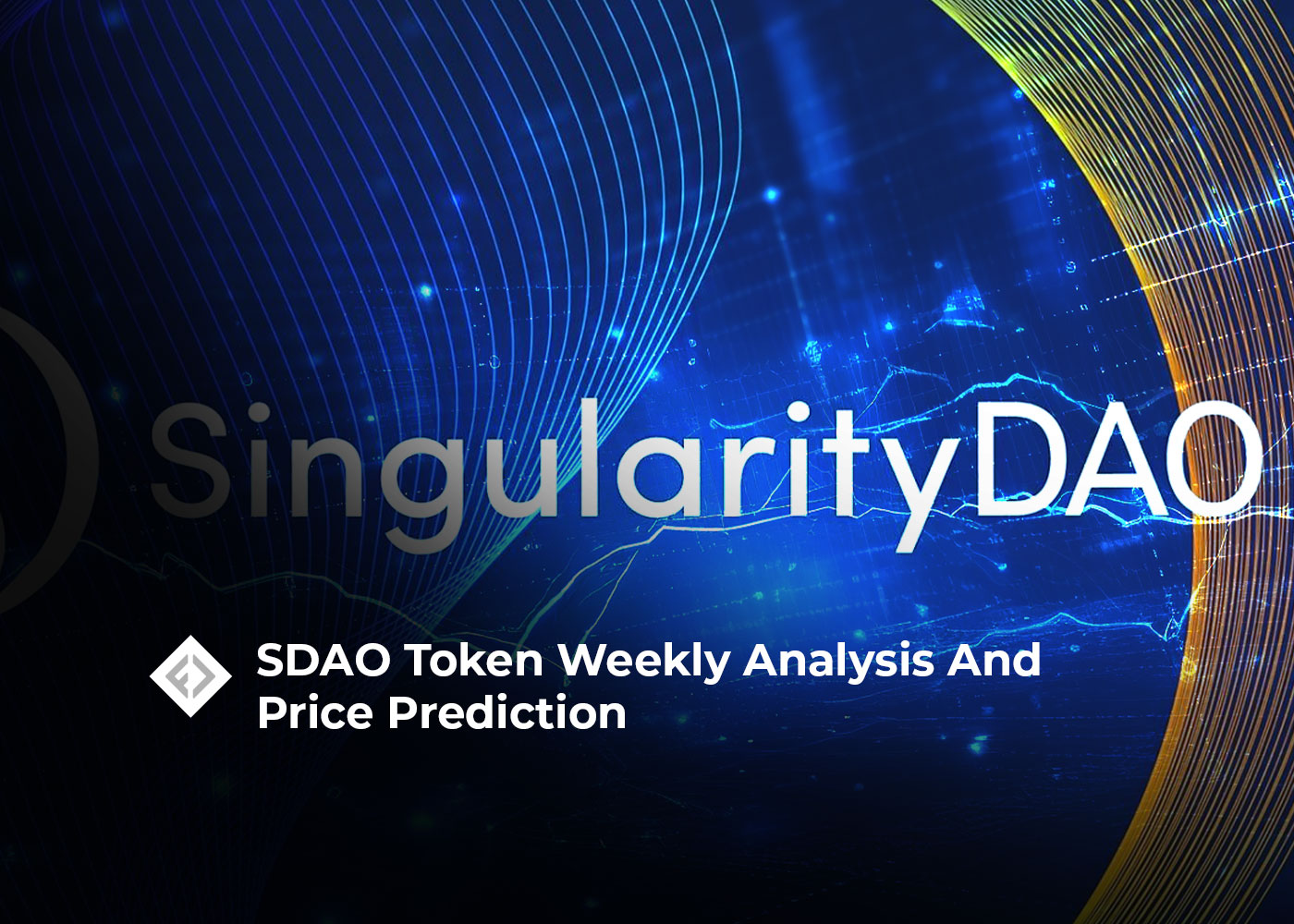 Factors Influencing SDAO Price
Factors that could influence the price of the SingularityDAO (SDAO) token may include
Adoption and Usage :  Increased adoption of DAOs built on the SingularityDAO platform can positively impact demand for SDAOTokens as more individuals seek access to governance rights, investment opportunities, or participation in project incubation activities facilitated through these DAOs .
Technological Advancements :  Technological developments made by the team behind SingulairtyDao, like enhancements in efficiency , scalability , security etc., might attract more participants and drive potential growth in demand for SDAOTokens
Market Sentiment  : Overall sentiment within both cryptocurrency markets & AI/Blockchain space towards decentralized autonomous organizations(DAO's)/AI- driven solutions could affect investor sentiment towards specific tokens like SingulairtyDao(SDA), thereby influencing their price movements
Competition: The presence of other similar projects offering alternative approaches to decentralized governance, AI integration , or investment opportunities might impact investor perception regarding value proposition relative to competing options available .
These factors are general considerations; each cryptocurrency has unique dynamics depending on its specific use case and circumstances.  Always conduct thorough research before making investment decisions involving cryptocurrencies like SingularityDAO (SDAO) tokens or others
SDAO TOKEN TECHNICAL ANALYSIS
After seeing its historical high of $ 6.6101 in September 2021, SDAO dropped 97.35% by the end of 2022, down to $ 0.1758. Although it went up to $ 1.4451 with the purchases in the market in  February 2023, it is currently trading at $ 0.4794. According to www.coinmarketcap.com data, SDAO has a size of $40,267,665 and a volume of $1,146,151 in the last twenty-four hours .
SDAO Token Chart Analysis
The SDAO token reached its historical high in September 2021, as high as $6,6101. Afterward, it entered a downtrend, dropping as low as $0.1758 by the end of 2022, losing 97.35%. SDAO, which started to rise again at the beginning of 2023, reached $ 1.4451 in February but could not maintain this rise and is currently trading at $ 0.4794. When we examine its weekly chart, we see that SDAO, which has been on the rise since the beginning of 2023, is trying to break the $ 0.4822 resistance. If it can break this resistance, the first resistance area in front of it will be the $0.7152 area. If it meets with selling pressure at the $0.4822 resistance, the first support zone is the $0.3056 region.
This article does not certain investment advice or recommendations. Every investment and trading move involves risk, and readers should conduct their research when deciding. This article does not include investment advice or suggestions. Every investment and trading move involves risk, and readers should perform their analysis when determining.