Polygon and Avalanche have emerged as prominent ecosystems offering users fast, cost-effective and secure ways to participate in decentralized finance (DeFi) . Polygon is a Layer 2 scaling solution compatible with Ethereum which enables quicker and cheaper transactions. On the other hand Avalanche is a high-performance blockchain that is designed for trustless financial applications boasting a 2-second transaction finality and a capacity of handling 4500 transactions per second. In this article we explain the ways in which Polygon to Avax bridge is possible .
The Rise of Bridge Operators
Bridge operators have emerged to speed up the smooth movement of assets between networks as a result of the rising popularity of DeFi and the requirement for interoperability between various blockchains . Because of this there is greater rivalry among various providers which gives customers more choices and possibilities.
Key Considerations for Bridging Assets
When bridging assets between Polygon and Avalanche there are several factors need to be considered like transaction speed, cost and network interoperability . In order to ensure a smooth asset transfer experience keep the following points in mind. Choose a reliable bridge operator with a good reputation and high bridging volume . Consider the specific needs of your asset transfer including the amount being transferred, current transaction fees and any other factors that may impact the cost.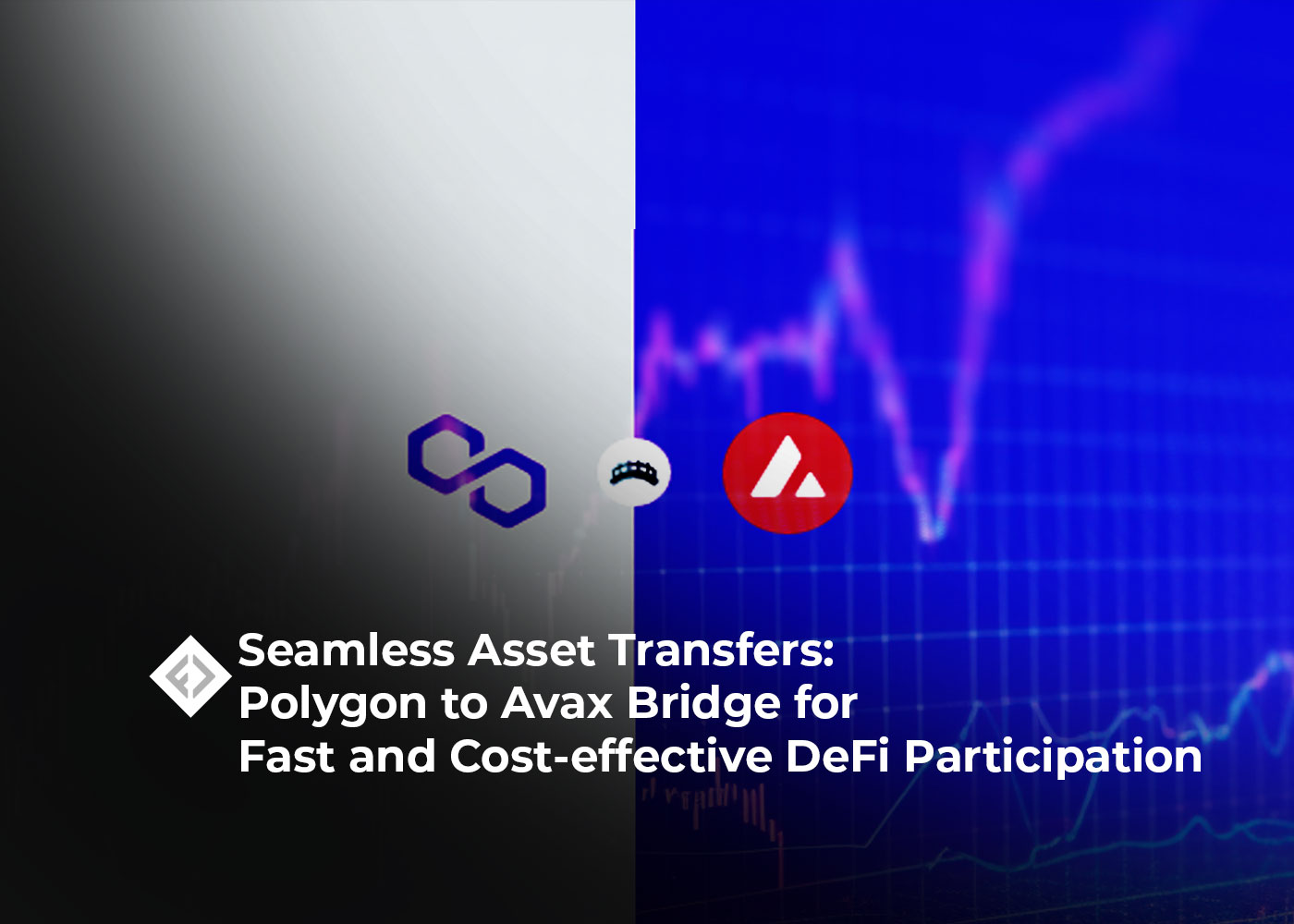 Bridging Options: Multichain Bridge and Synapse Protocol
In order to accelerate asset transfers between Polygon and Avalanche there are two notable bridging options available.
Bridge Polygon to Avalanche via Multichain Bridge:
Typically the cost of bridging assets between Polygon and Avalanche via Multichain Bridge ranges from $3 to $5 but the exact cost may vary depending on factors such as the transfer amount and prevailing transaction fees .
Start by visiting the Multichain Bridge platform.
Connect your wallet using compatible options like WalletConnect, Coinbase, Trust Wallet or XDEFI .
Pick Polygon Mainnet to Avalanche Mainnet and choose the desired asset.
Finally enter the recipient address, specify the amount and approve the transaction.
Bridge Polygon to Avalanche via Synapse Protocol:
Synapse Protocol provides another efficient option for bridging assets between Polygon and Avalanche . It offers a user-friendly interface, low fees and high bridging volume which makes it a trusted choice among users.
Visit the Synapse Protocol platform .
Connect to your MetaMask wallet.
Choose the origin network as Polygon and the destination as Avalanche.
Enter the recipient address, specify the amount and approve the transaction.
Cross-Chain DEX and Other Bridge Options
When transferring assets between Polygon and Avalanche it's important to note that these are separate networks which requires the use of cross-chain decentralized exchanges (DEX) or bridges . Besides Synapse Protocol and Multichain Bridge Elk Finance is another commonly used bridge for sending assets from Polygon to Avalanche.