Gary Gensler is the chairman of the Securities and Exchange Commission, the stock market watchdog in the United States. He backed President JoeBiden's proposal for $2.4 billion in financing. The SEC intends to use it to prosecute "misconduct" in the cryptocurrency business. On Twitter, CryptoPotato stated that the SEC chairman is requesting $2.43 billion to help him battle fraud in the cryptocurrency business.
Gary Gensler submitted his appeal to the House Appropriations Committee, which oversees the federal government's expenditures. In his testimony, he defends the need for more funding as follows: "Rapid technological innovation in financial markets has resulted in blunders in developing new domains, particularly in the cryptocurrency field. To address this, new tools, knowledge, and resources are required for the SEC."
The Extra Funds Would Allow the SEC to Hire More Personnel
The extra funds would allow the SEC to hire 170 more personnel. They would be for the divisions of enforcement and review. As CoinTelegraph has reported, the SEC had previously requested a budget increase for the same reason. It then expanded its employees. Nevertheless, as GaryGensler points out, "like a cop on the beat, we have to be able to respond to the bad actors. As a result, it seems reasonablethat the SEC would expand in tandem with the development and complexity of financial markets."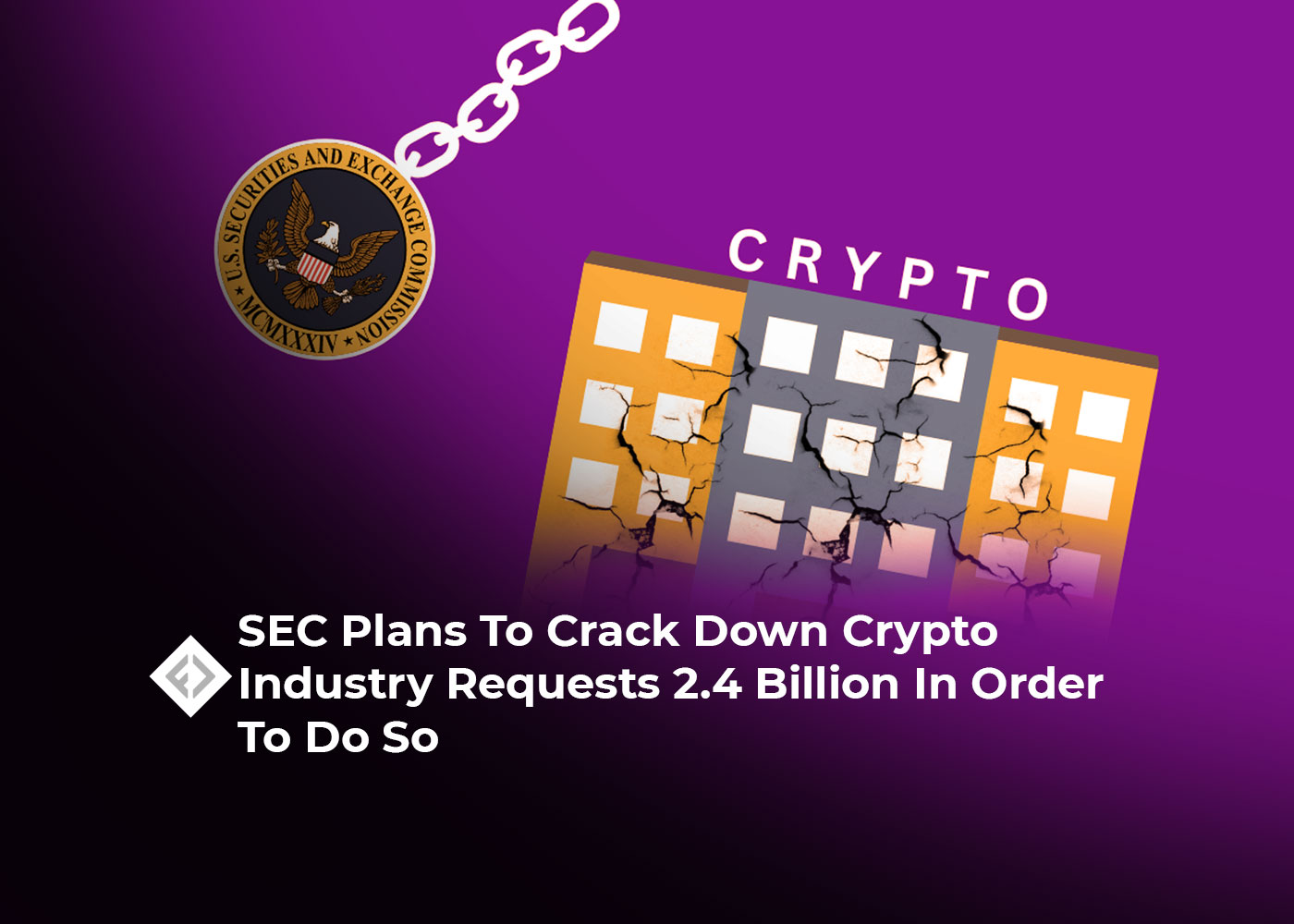 People are Concerned about SEC's Aggressive Conduct
Many concerns have emerged from the crypto sector over the SEC's aggressive conduct. The regulator, on the other hand, openly shows its statistics. According to GaryGensler, the SEC received over 35,000 complaints and whistleblowers in 2022. Furthermore, the Law Enforcement Division brought approximately 750 enforcement actions last year. In sum, $6.4 billion in fines and reparations has been issued. Gary Gensler is determined to put an end to cryptocurrency. While some analysts advocate for additional regulation, he believes the country does not require it.
In the lack of regulation, the SEC appears to have free rein over the crypto business. It even interfered on matters that were beyond its scope of expertise on occasion. What abuses may we expect from this regulatory authority if it is given additional powers?
You may be interested in: