The oil corporation Shell and energy trader Vitol are under fire for prolonging the conflict in Ukraine by taking advantage of a "loophole" within the EU sanctions policy to carry products generated from Russian crude oil into Europe through Türkiye.
Oil Companies Use Russian Petroleum Products Refined in Türkiye and India
On 5 December, the EU enforced a ban on importing crude oil from Russia through its seaborne ports. The G7 also imposed a price cap on Russian exports during this time frame and extended it to include refined products like diesel fuel and fuel oils in February. Interestingly enough, both India's and Türkiye's refineries have amplified their imports of Russian oil since the conflict began, leaving many to believe that they are providing an illicit way for Russia to export its petroleum around the world – essentially creating a "back door" solution.
The non-profit Global Witness recently analyzed data from commodity tracker Kpler and found that Shell had imported more than 600,000 barrels of refined products into the Netherlands since December 5th. These products came from Turkish refineries, which have been importing mammoth amounts of oil from Russia. Although it is impossible to guarantee that these commodities were derived purely from Russian crude oil, they can be quickly processed or mixed with other oils once arriving in Türkiye.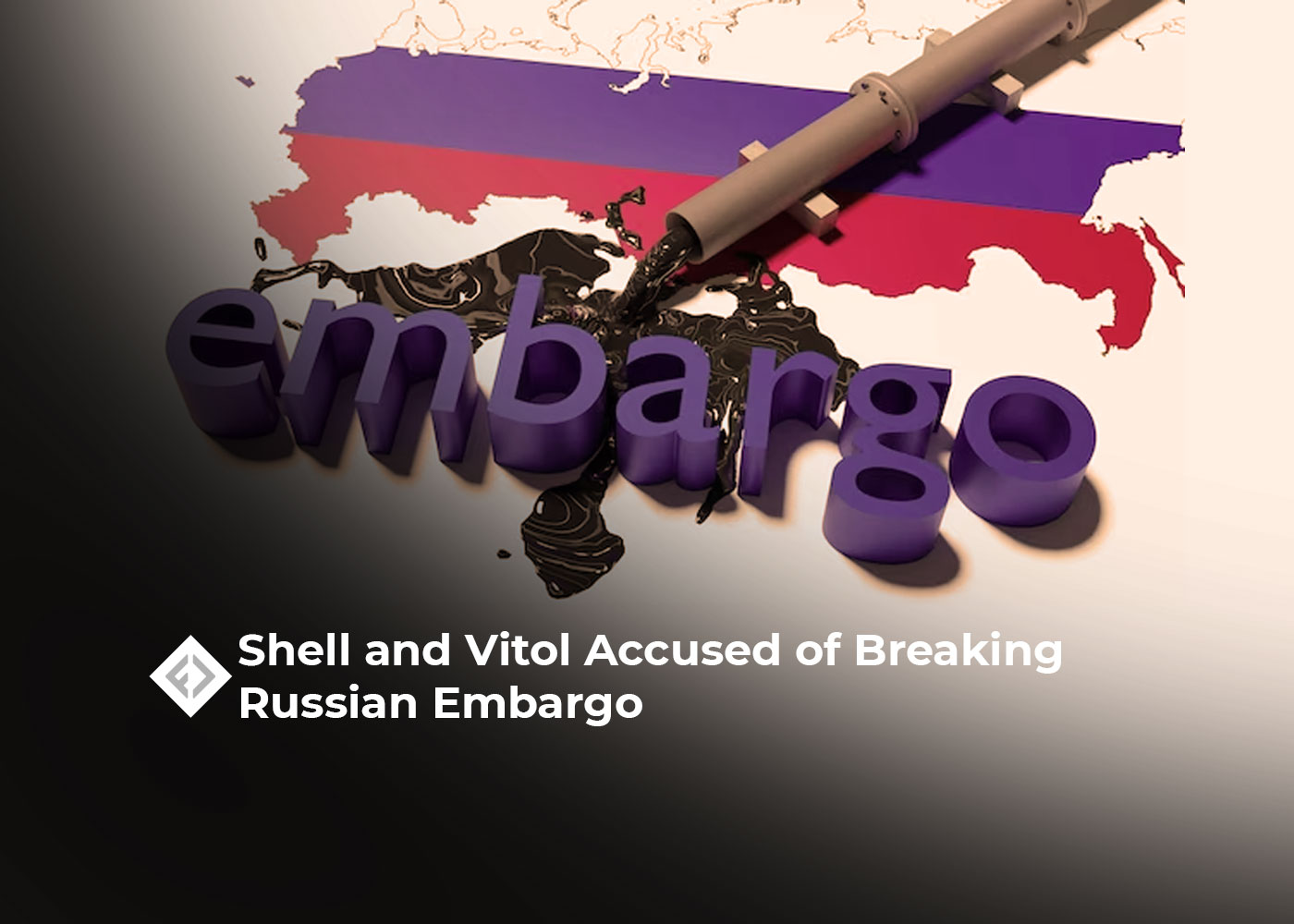 According to Shell and Vitol, Petroleum Products Refined in Türkiye Are Not Of Russian Origin
According to the Global Witness research, Türkiye's oil imports from Russia increased by a remarkable 50% in 2022. Star refinery, located at Aliaga on the Mediterranean coast of Türkiye, was responsible for handling most of that trade, with more than 60 million barrels imported and corresponding to 73% of total crude oil imports into the country. In addition, Izmit and Aliaga refineries, owned by Tüpraş, the largest Turkish refining firm, also processed Russian crude oil during the same period.
Since the outbreak of Ukraine's war, Vitol-the largest independent oil and gas trader globally-has procured an impressive 2.77 million barrels from Star and Izmit refineries to arrive in Latvia, Cyprus, and The Netherlands. A Shell spokesman vehemently confirmed that they are unwaveringly devoted to their promise, ceasing all purchases of Russian crude oil products and cargo exports made by Russia.
A Shell spokesperson said: "We have made an unwavering decision to be completely compliant with sanctions and adhere to government guidance. It is totally legal for us to purchase products refined from Russian crude oil in third countries." 
Vitol declared that the product exported from Turkish refineries does not come from Russia as per global regulations.
Keep reading: The Effects Of The War Between Ukraine And Russia Echoes Throughout The Globe