Multinational French corporation Societe Generale has achieved a significant milestone in the cryptocurrency industry thanks to its subsidiary Forge. Forge has been granted a Digital Asset Services Provider (DASP) license by the French Financial Market Supervisory Commission (AMF) . This license allows the firm to facilitate various crypto-related activities including brokering, holding, trading, selling and acquiring cryptocurrencies as legal tender.
Meeting Institutional Client Demand and Euro-Based Ethereum Stablecoin
The news announcement from Societe Generale stressed that getting the DASP certification satisfies their institutional clients' needs . It is seen as a vital move especially in light of the company's recently introduced, regulated and euro-based Ethereum stablecoin in April 2023. With this license Forge is now firmly established as a reliable supplier of all-inclusive digital asset services within the cryptocurrency sector.
AMF's Crypto Registration Process and Industry Regulation
87 companies overall including well-known names like Binance, Bitstamp, Luno and Bitpanda have signed up with the French Financial Market Supervisory Commission (AMF) as of now. These registrations show how the sector is becoming more aware of and compliant with legal requirements. Forge stands out as it is the first business to receive a license under the new regulations put in place by the French government in March 2023 . With these changes a more generous regulatory environment was intended to be created for licensing and registering bitcoin businesses .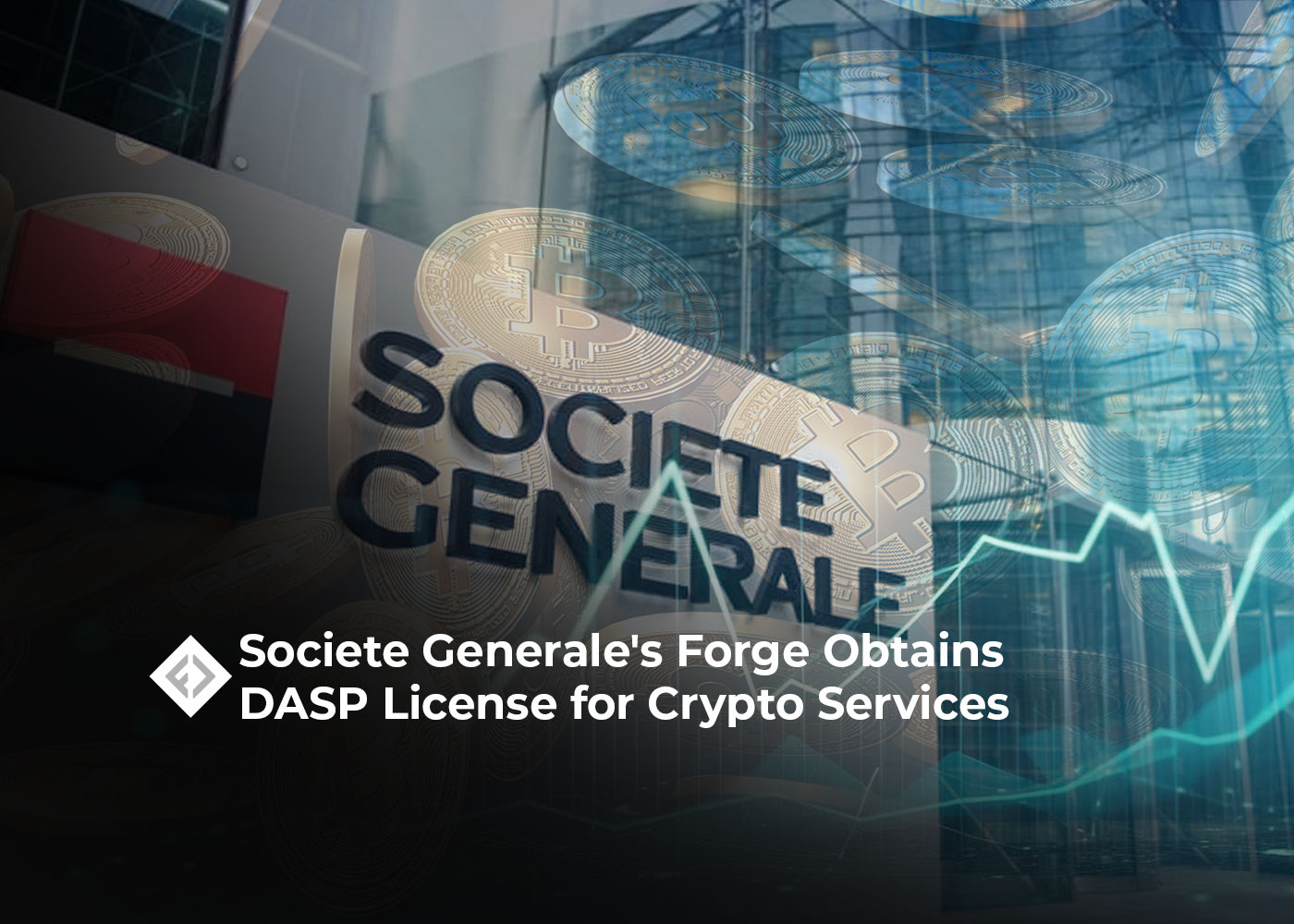 Expanded Review and Pan-European Compliance
The AMF began an expanded review proccess for applications that are submitted by monitored crypto firms in April. This system was established to guarantee that the trans European criteria of the Markets in Crypto Assets regulation were met . The AMF's efficient assessment process is an example of its commitment to encouraging the growth of regulated and legal crypto companies in France.
Noteworthy Applications and Expanding Crypto Landscape
AMF DASP status applications for the Circle firm co-issuer of the USDC stablecoin and the OKX exchange were submitted in March and May respectively before Forge's application was approved . These applications show the growing involvement and interest of well-known organizations within the crypto business and thus encourage the development and maturing of the market as a whole.