Stanley Druckenmiller is a highly successful investor and fund manager who is renowned for his macroeconomic analysis and long-term investment approach. This article delves into Druckenmiller's journey from working at Pittsburgh National Bank to becoming the trusted manager of George Soros' Quantum Fund along with his investment philosophy and notable accomplishments .
Early Career and Rise to Prominence
Druckenmiller joined Pittsburgh National Bank after graduating from Bowdoin College with degrees in economics and English. He quickly rose to the post of department head for equities research thanks to his extraordinary talent . He made the decision to start his own mutual fund management business Duquesne Capital Management in 1981. He also worked for the Dreyfus Fund at this time as an outside consultant.
Partnership with George Soros
Druckenmiller's reputation caught the attention of George Soros who recognized his ability to navigate the financial markets. In 1985 Soros offered Druckenmiller the opportunity to manage the Quantum Fund and replaced Victor Niederhoffer . Their collaboration would soon leave a significant mark on financial history.
The Legendary Bet Against the British Pound
Black Wednesday in September 1992 demonstrated Druckenmiller's command of macroeconomic analysis. Soros and Druckenmiller forecasted that the British pound would lose value in relation to the German mark because of the upcoming interest rate rise by the Bundesbank . The $1.5 billion wager was initially put out by Druckenmiller who was persuaded by the analysis. Soros advised him to wager an astonishing $10 billion against sterling . On September 16, 1992 the British government undervalued the pound and Druckenmiller generated a stunning profit of $1 billion for Soros in only one day .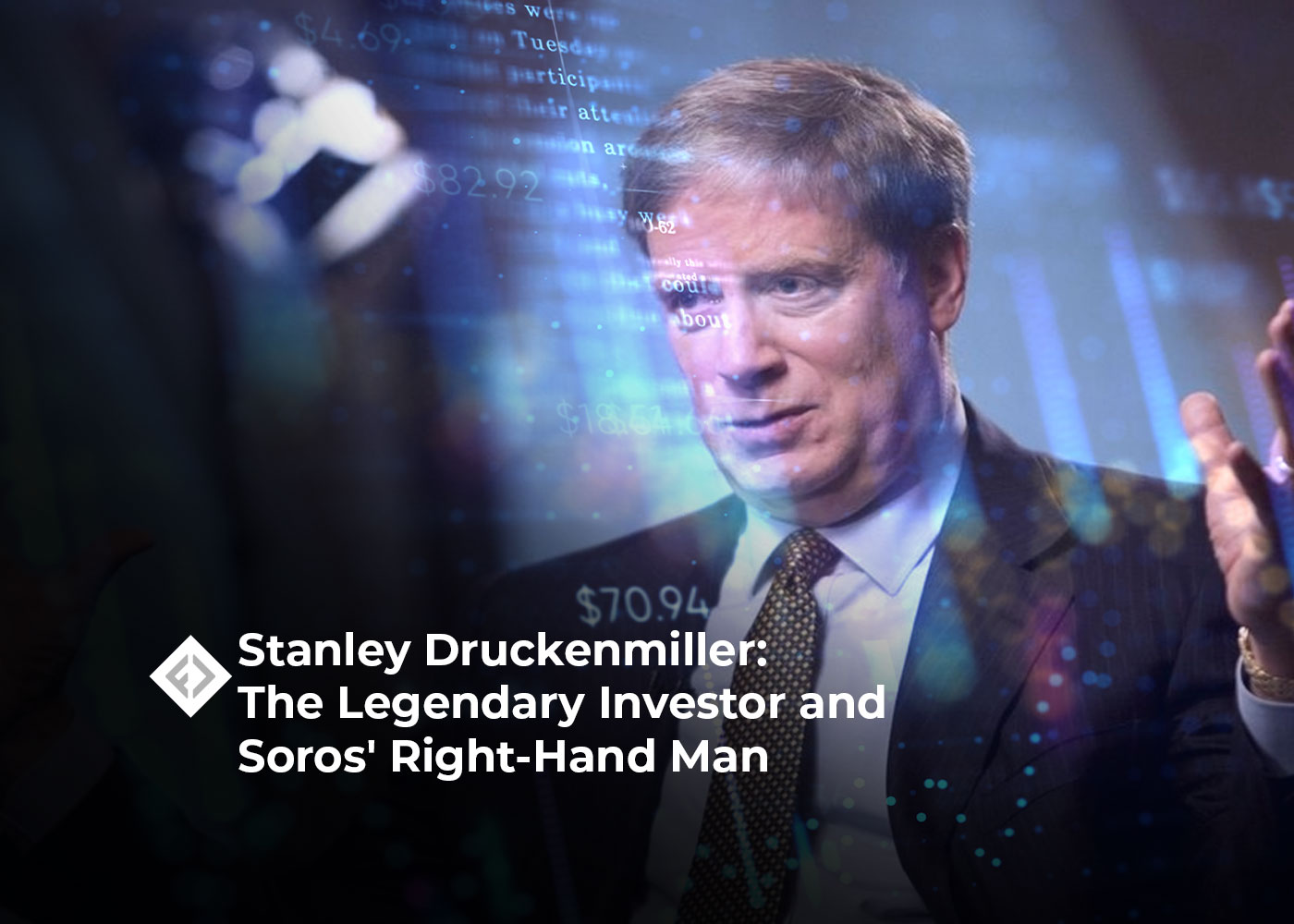 Continued Success and Duquesne Capital Management
Soros and Druckenmiller continued to work together until 2000 when the dot-com bubble burst and they  suffered huge losses . After that Druckenmiller made the decision to devote all of his time to running his own business Duquesne Capital Management. Duquesne which was in operation until 2010 had outstanding gains for investors as it returned an average of 30% annually. Surprisingly the company never had a year with losses and just five of its quarterly results were negative.
Druckenmiller's Investment Philosophy and Approach
Long-term forecasts and macroeconomic research form the foundation of Druckenmiller's investment strategy . He combines top-down research with an emphasis on companies with promising futures while taking political and social issues into consideration. He hasn't made his specific method public but he continually emphasizes the need of having confidence while making financial decisions. If there is a minimal chance of failure and the opportunity has high potential according to Druckenmiller it makes worthwhile to invest a significant amount to boost earnings .
Retirement and Legacy
In a letter to investors Druckenmiller explained his decision to leave in 2010 by pointing to the emotional strain brought on by handling customers' wealth . Even though he stopped actively managing funds he is still well-regarded in the financial industry . The amazing career of Druckenmiller demonstrates his aptitude for navigating and capitalizing on macroeconomic trends .