Telegram's Wallet bot which is built on The Open Network (TON) blockchain has introduced a new crypto payment solution that allows users to transfer cryptocurrencies directly within their chats . This feature is known as Wallet Pay and it offers a seamless payment experience within the Telegram app.
Simplifying Merchant Transactions and Adoption
Previously traders had to rely on makeshift solutions using simple bots connected to cryptocurrency payment systems. With Wallet Pay traders can now accept Bitcoin (BTC) and Tether (USDT) payments effortlessly on Telegram . This means users can make direct payments to traders without leaving their chat conversations.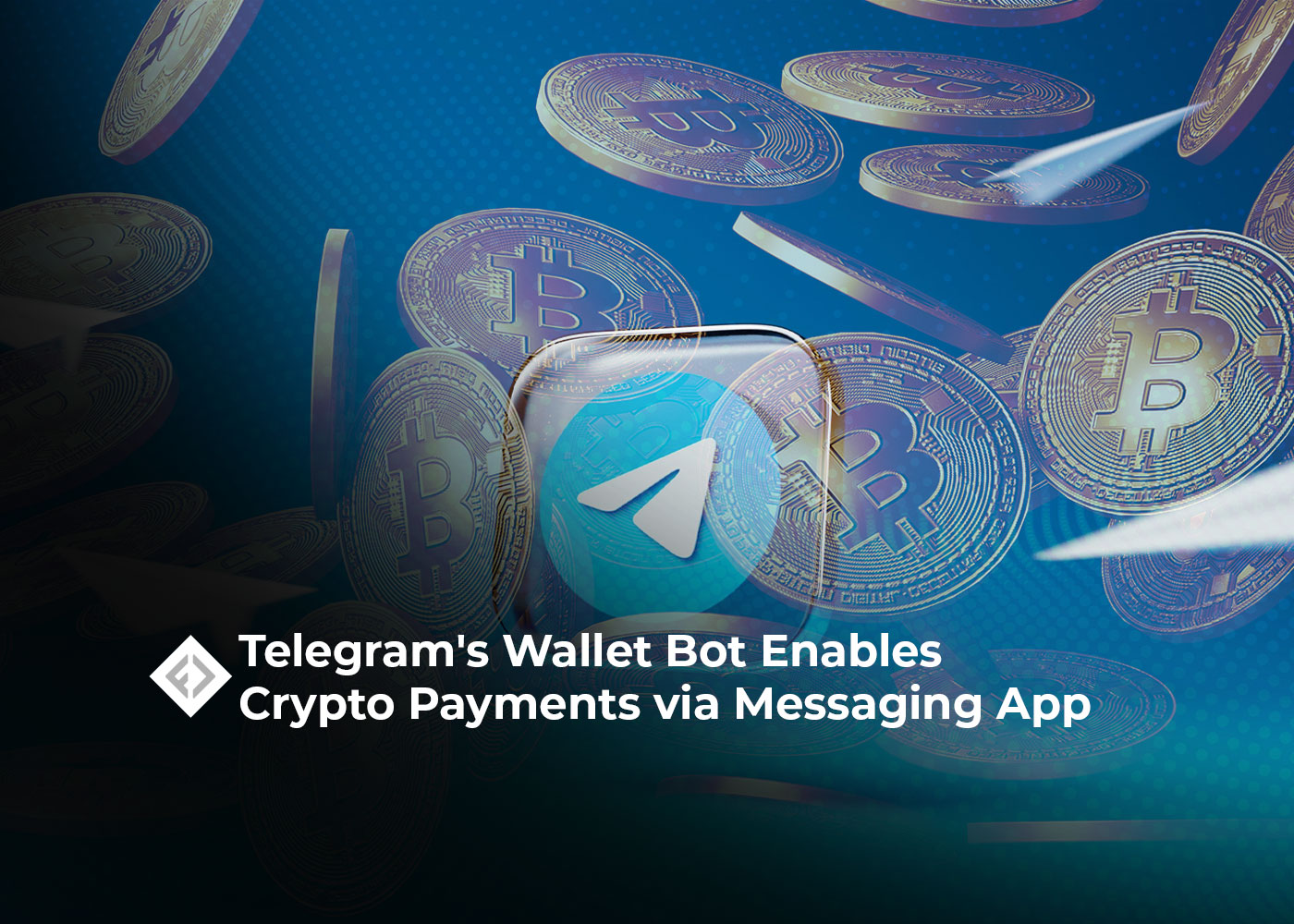 Wallet Bot Features and Adoption Expectations
Telegram's Wallet bot (also known as @wallet) operates as a standalone bot on the TON blockchain and Telegram. Users can store, trade and transfer Toncoin (TON), Tether's USDT on Tron and Bitcoin within the Wallet chatbot. Traders who are interested in receiving cryptocurrency payments through Telegram can apply on the Wallet Pay website . Currently around 200 companies are in line to use the payment app with thousands of small businesses expected to follow suit in the future.
Telegram's Crypto Journey and User Base
Telegram's attempt into cryptocurrencies began with the development of the TON blockchain project which faced legal conflicts with the US Securities and Exchange Commission (SEC) and was later abandoned in 2020. However The TON Foundation took over the project's development . Despite offering crypto services the adoption of Wallet among Telegram's extensive user base remains relatively low . Out of over 700 million Telegram members only 2 million currently use the Wallet bot.
The Integration of Crypto Payments Across Social Media Platforms
Telegram is not the only social media platform that integrated cryptocurrency payments in recent years . Last year Twitter collaborated with online payments company Stripe to enable traders to pay their customers using cryptocurrencies. These efforts emphasize the increasing recognition of the potential of cryptocurrencies in assisting secure and efficient transactions across various digital platforms .