Yesterday, the names of two cryptocurrencies emerged from Tesla's source code for payments . The development, which is echoed on social media, is constantly making the company make a sudden decision to delist BTC . The other altcoin remains on the Tesla list.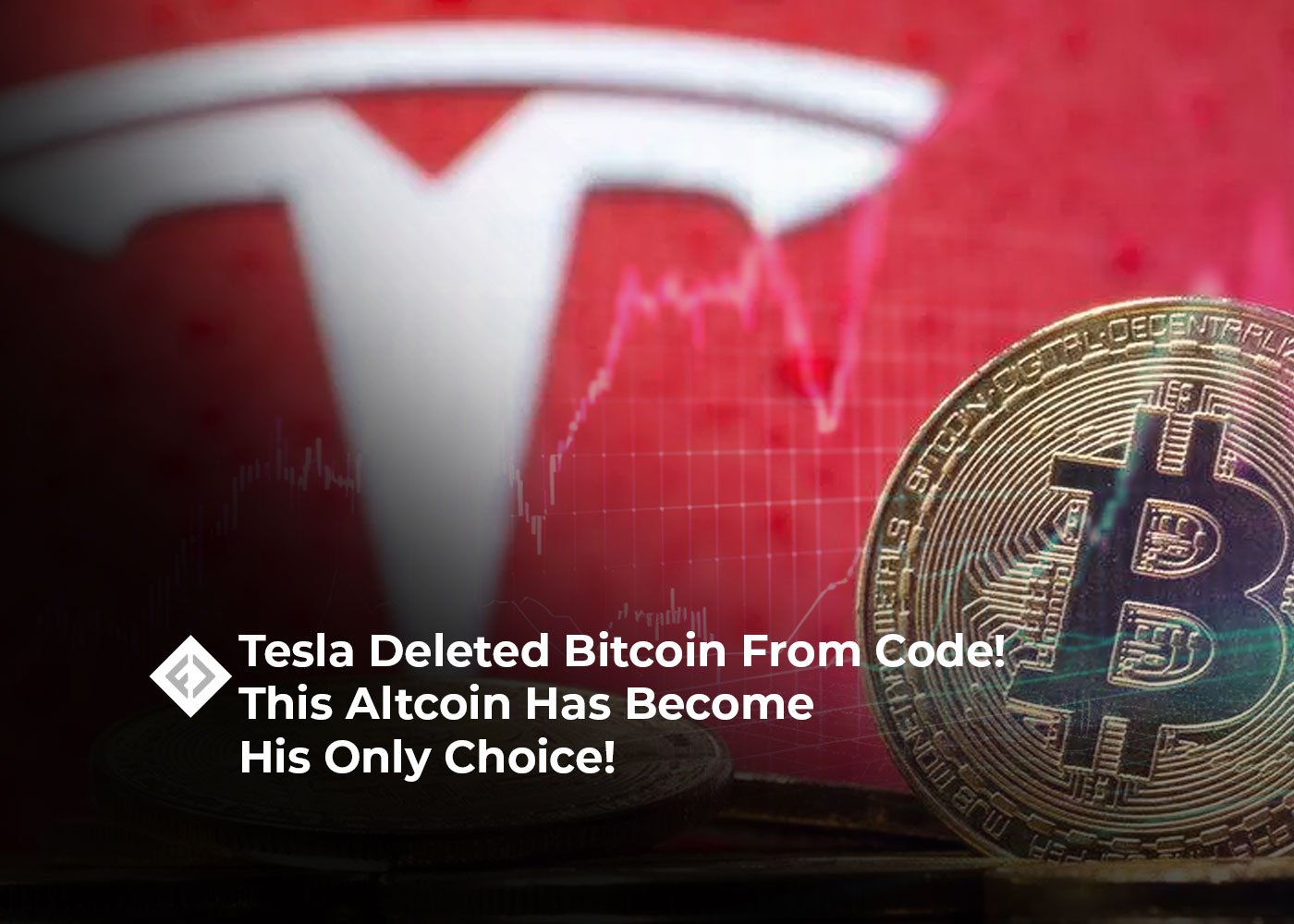 Tesla removed Bitcoin from its source code: This altcoin is still active  
Tesla has recently been in the spotlight amid rumors suggesting that Bitcoin and Dogecoin have been added to its payment page source code . However, upon closer inspection , it was discovered that Bitcoin and Dogecoin had already existed in the source code since January 2023 . It appears that Tesla did not remove this code when they discontinued the option to pay with Bitcoin . Nevertheless, due to widespread speculation, the company is now removing BTC from the source code.
On a different note, Dogecoin (DOGE) , on the other hand, continues to be listed in Tesla's source code . The electric vehicle manufacturer currently accepts DOGE as payment for various Tesla accessories. However, BTC is no longer included in this list of accepted cryptocurrencies by Tesla.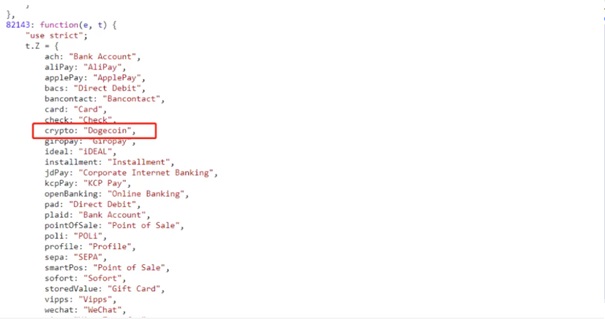 According to Tesla's balance sheet, which was announced on July 19, crypto reserves remained stable .
Tesla continues to hold BTC for three quarters
Tesla still retains its holdings of $184 million worth of Bitcoin, which represents the remaining amount held by the electric vehicle manufacturer . This information was disclosed in Tesla's Q2 2023 earnings report released on July 19. The net value of Tesla's Bitcoin assets has remained constant at $184 million for the past two consecutive quarters. It is noteworthy that Tesla has refrained from engaging in any buying or selling activities related to Bitcoins since the second quarter of the previous year . During that period Tesla sold a substantial portion of its total asset holdings, specifically over 30,000 Bitcoins valued at approximately $936 million , accounting for around 75% of their overall Bitcoin assets .

Dogecoin took action simultaneously with Tesla news
DOGE price has increased by around 5% compared to the last 24 hours . Tesla news helped the price climb to $0.07206.