The European Central Banks continues to raise interest rates as planned. This ought to tame Europe's raging inflation. However, the central banks themselves are also seriously impacted by the rising interest rates, in addition to having a negative effect on borrowers. They may lose so much money that they would have to consume all their equity.
The public was astonished by the Swiss Central Bank (SNB) at the start of the year as it reported a record loss of 132 billion Swiss francs. In the 115-year history of the bank, this loss is the largest.
The Wrong Policies of the Banks have Left Them with a Looming Economical Disaster for the EU
The strong Swiss currency and the change in interest rates were to blame for this. As a result, the SNB will refrain from disbursing a dividend to the government for the first time since 2014. The profit was CHF 26.3 billion a year earlier. 2015 saw the SNB suffer its largest loss to date. It reported a deficit of CHF 23 billion at that time.
These numbers alone demonstrate how critical the situation has become. The trap the central banks constructed for themselves are triggered one by one. Massive bond buying and low interest rates have had an unpleasant side that is finally coming to light. That could have negative effects that go beyond the balance sheet figures.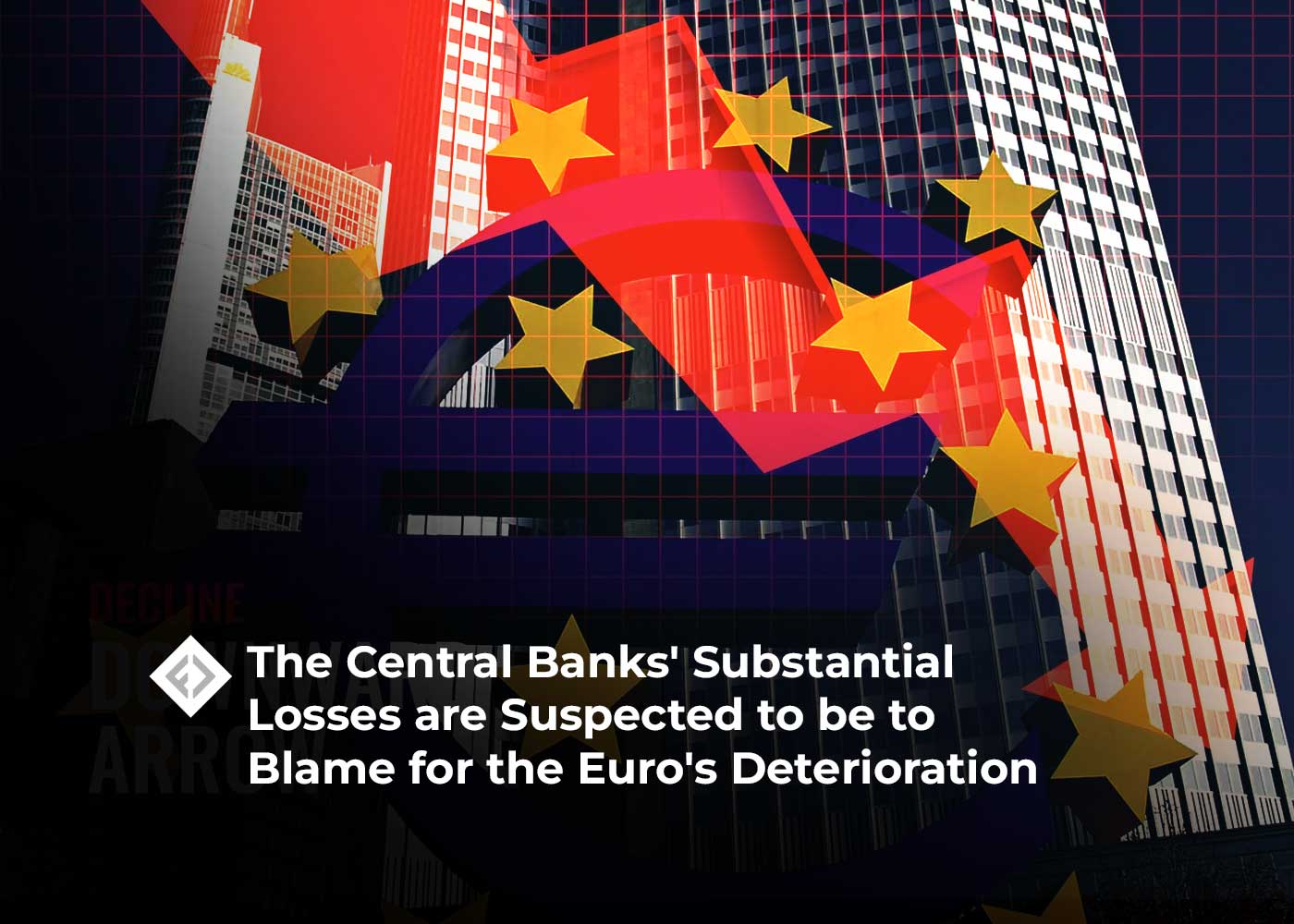 What will this Mean for the EU?
In the end, the population's confidence in the issuer, which is the relevant central bank, also rests on how serious it is. How can the populace have faith in a currency when the central bank is depleting its own capital and, at least on paper, becoming insolvent? The result would be a devaluation, and certain EU nations would face serious issues.
Since central banks in the EU have traditionally had negative equity for extended periods of time, some analysts do not view this as a serious issue. The Czech Republic provided the best illustration, as its central bank had been bankrupt for twelve years.
You may be interested in: Unwrapping the Secrets of the FIO Protocol Token: What It Is and How It Can Help You