Jim Rogers has been one of the most successful investors of his era and attained incredible fortune. In 1973 Rogers and Soros co-founded the Quantum Fund and over the next ten years they beat the S&P 500 by a remarkable 4,200%. Rogers made the decision to take a new route after achieving financial freedom and pursue his interests in education, international travel and book writing . The article explores Jim Rogers' unique life narrative, his invesment philosophy and the insightful lessons we may learn from it.
The Rise of an Investment Legend
In 1973 Jim Rogers and George Soros co-founded the Quantum Fund which helped Jim Rogers establish himself in the financial industry. The two met while they were both employees of the investment bank Arnhold and S. Bleichroder and their collaboration resulted in the founding of one of the first international hedge funds. The Quantum Fund had extraordinary success as it increased its holdings by a whopping 4,200% between 1973 and 1980. Rogers was able to retire at the young age of 37 and was confident that he would never have to work again thanks to his extraordinary financial successes.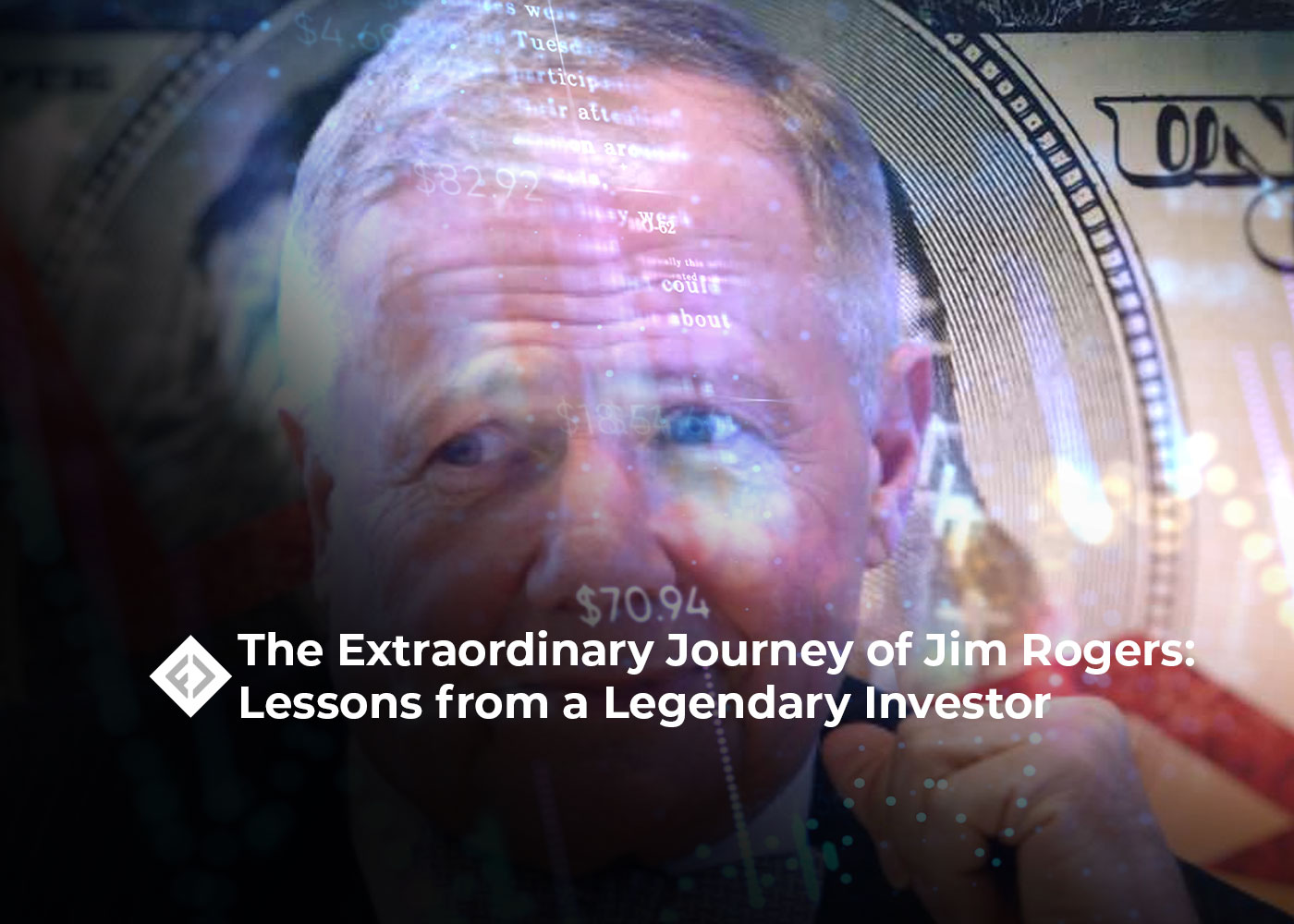 Adventures Beyond Investing
After bidding farewell to Quantum Fund Jim Rogers continued managing his personal portfolio while exploring diverse interests . He assumed the role of a guest professor of finance at the prestigious Columbia Business School, hosted television programs and had extraordinary journeys around the globe . Rogers earned a place in the Guinness Book of World Records for his epic motorcycle journey spanning over 100,000 miles across six continents which is chronicled in his best-selling book "Investment Biker." Another record-breaking expedition followed with Rogers and his wife driving through 116 countries in a custom-made Mercedes over three years. He detailed this adventure in his book "Adventure Capitalist."
A Maverick Investor and Market Commentator
Jim Rogers has continued to invest actively throughout the years and has shared his knowledge with the financial media . He developed a specialty in commodities and established the Rogers International Commodity Index in 1998 to track futures contracts on international markets . Rogers established a concentrated strategy which focused on particular nations, products or topics he thought may be profitable . The fact that he correctly forecast the consumer debt and real estate bubbles in the early 2000s is remarkable . As a result he shorted American banking companies and homebuilders and switched to a positive stance on commodities and resources.
Lessons from a Life Well-Lived
The incredible journey of Jim Rogers teaches investors important lessons. His concentrated investing approach and in-depth expertise in his chosen industry proved to be extremely rewarding . The significance of realizing when enough is enough is an additional concept in Rogers' narrative. Despite the opportunity to gain further fortune Rogers decided to pursue his other interests after becoming financially independent . This choice is a reminder to put one's own happiness and the pursuit of varied interests above material wealth .