Steven A. Cohen is a prominent American investor and hedge fund manager who has made a significant impact on the financial world. As the founder and CEO of Point72 Asset Management Cohen has solidified his spot as a major player in the industry. This article takes a deeper dive into the life and career of Steven A. Cohen and explores his successes, controversies and the transformation of his investment operations.
The Rise and Fall of SAC Capital
As the creator of SAC Capital Advisors which is one of the most successful hedge funds in history Steven A. Cohen reached exceptional success. But when the Securities and Exchange Commission (SEC) launched an insider trading inquiry against the company in 2010 and the company suffered a serious setback . Despite the fact that SAC Capital Advisors admitted to insider trading Cohen himself was never punished. As a result the company had to refund investor funds and pay $1.8 billion in fines . In 2016 SAC Capital Advisors was formally shut down and Cohen was prohibited for two years from handling the funds of other clients.
Early Life and Education
Steven A. Cohen was born in Great Neck, New York in 1956 and was raised in a middle-class family of ten. His mother was a stay-at-home mom while his father was a dressmaker by trade . Cohen continued his schooling at the Wharton School of Business at the University of Pennsylvania where he earned a degree in Economics in 1978 . His subsequent success in the financial sector was made possible by this strong educational background.
From Trader to Hedge Fund Founder
After graduating Cohen started working with specialized investing firm Gruntal & Co. as a junior options trader . He was already in charge of the company's trade group by 1984. Cohen's trading practices increased his personal riches while producing significant profits for the company . He made an important decision in 1992 when he invested $25 million of his own money to create SAC Capital Advisors which was his own hedge fund.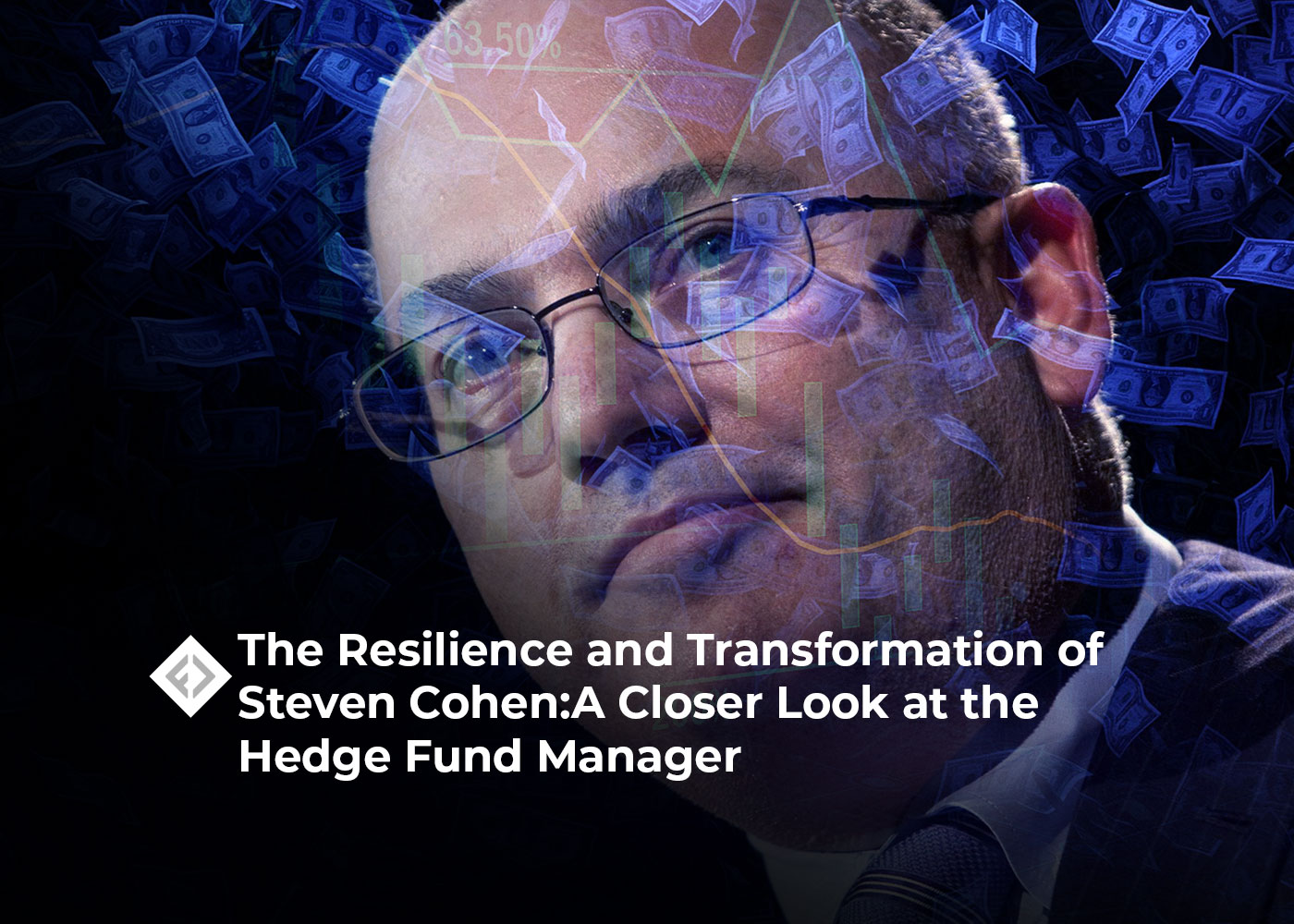 SAC's Success and Investment Strategies
At first SAC Capital Advisors' strategy for managing investments was aggressive high-volume trading. With Cohen's techniques stock investments were held for brief intervals from two to thirty days or even only a few hours . The firm's trading volume increased dramatically and by 2006 SAC was responsible for 2% of all trading activity on the stock market. Over time SAC changed and adopted a variety of investing techniques such as long/short stock portfolios, fixed income and international quantitative methods . The company recorded remarkable average yearly profits of 25% from 1992 to 2013.
Controversies and Legal Challenges
Despite its exceptional performance SAC Capital Advisors nevertheless had to deal with substantial losses and legal issues. The company had losses on a few long investments in pharmaceutical firms throughout the 2000s notably ImClone Systems and Human Genome Sciences. However SAC did show that it is capable of profitably navigating uncertain markets . For instance Cohen made a substantial profit from his short bets in Elan and Wyeth pharmaceutical companies before the poor clinical trial findings were announced.
Legal Proceedings and Transformation
The company came under more attention after Mathew Martoma who was a former portfolio manager for SAC Capital was charged by the SEC with insider trading. While Martoma and other SAC workers were found guilty of insider trading Cohen was never put on trial. In the end SAC Capital Advisors admitted guilt to insider trading and paid hefty fines . In 2014 Cohen changed the name of SAC Capital Advisors to Point72 Asset Management and reorganized his investing business. A new era in Cohen's career began in 2018 when Point72 received regulatory authorization to raise and handle outside funds.