The creators of the transaction management tool Revoke have discovered a brand new fraud technique known as fake approval. Users have complained about getting fake tokens that need further verification through the Revoke UI . The coin smart contract was carefully created by the scammers in order to impose large cancellation costs and to make it difficult for customers to undo the transaction.
Utilization of "Gas Tokens" to Exploit Networks
The scammers used a method involving gas tokens which is a concept that arose a few years ago after the increase in Ethereum costs. In order to reduce transaction costs gas tokens were added in EIP-3529 . By creating tokens during periods of low gas prices and burning them when prices rose users could effectively fix the commission at lower levels and protect the cash of network users . While Ethereum has abandoned this approach other EVM networks continue to use gas tokens . This presents a vulnerability that attackers can take advantage of.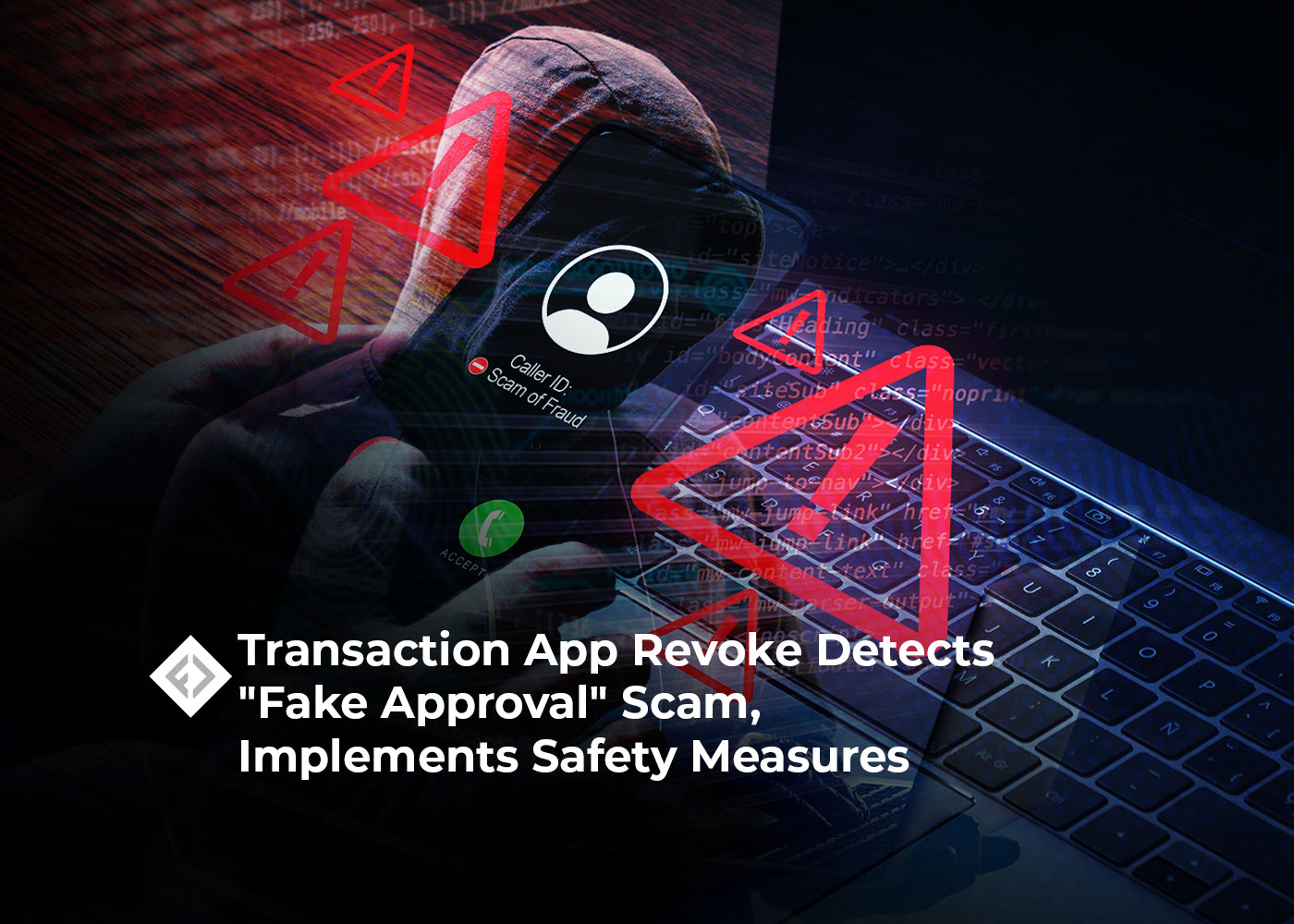 Revoke Implements Countermeasures to Safeguard Users
The Revoke team has rapidly added a new function to the app in order to prevent this kind of fraud. The new feature examines transaction costs and notifies users of any figures that are suspiciously high . Revoke intends to improve security and shield its user base from falling for such fraudulent schemes by proactively monitoring and alerting consumers of potential threats.
Emerging Scams in the Cryptocurrency Industry
Revoke is not the only bitcoin business where fake accounts and other fraudulent practices are common. Faux accounts for cryptocurrency-related initiatives have appeared on the freshly created microblogging site Threads by Meta . Users are advised to exercise caution while engaging with these fake accounts according to warnings from the DeFi platform Wombex Finance and Taiwanese businessman Jeffrey Huang.