Personal finance is an essential skill that everyone should learn, regardless of age or income level. It involves managing your money and making smart financial decisions to achieve your goals. In this article, we will cover the basics of personal finance, including budgeting, saving, and investing.
Personal Finance 1- Budgeting
Budgeting is the foundation of personal finance. It involves creating a plan for your income and expenses. The goal of budgeting is to ensure that you are living within your means and have a clear understanding of where your money is going. To create a budget, follow these steps:
List your income: Start by listing all your sources of income, such as your salary, side hustles, and investment income.
Track your expenses: Record all your expenses, including fixed expenses like rent, utilities, and transportation, and variable expenses like groceries and entertainment.
Categorize your expenses: Categorize your expenses to understand where your money is going. Common categories include housing, food, transportation, entertainment, and savings.
Set goals: Determine your financial goals, such as paying off debt or saving for a down payment on a house. Allocate your income accordingly to achieve your goals.
2- Saving
Saving is another critical aspect of personal finance. It involves setting aside money for emergencies, short-term goals, and long-term goals. Here are some tips for saving:
Create an emergency fund: Set aside three to six months' worth of living expenses in an emergency fund to cover unexpected expenses like medical bills or car repairs.
Save for short-term goals: If you have short-term goals like a vacation or a new computer, set aside money specifically for those goals.
Save for retirement: Start saving for retirement as early as possible. Contribute to a 401(k) or an Individual Retirement Account (IRA).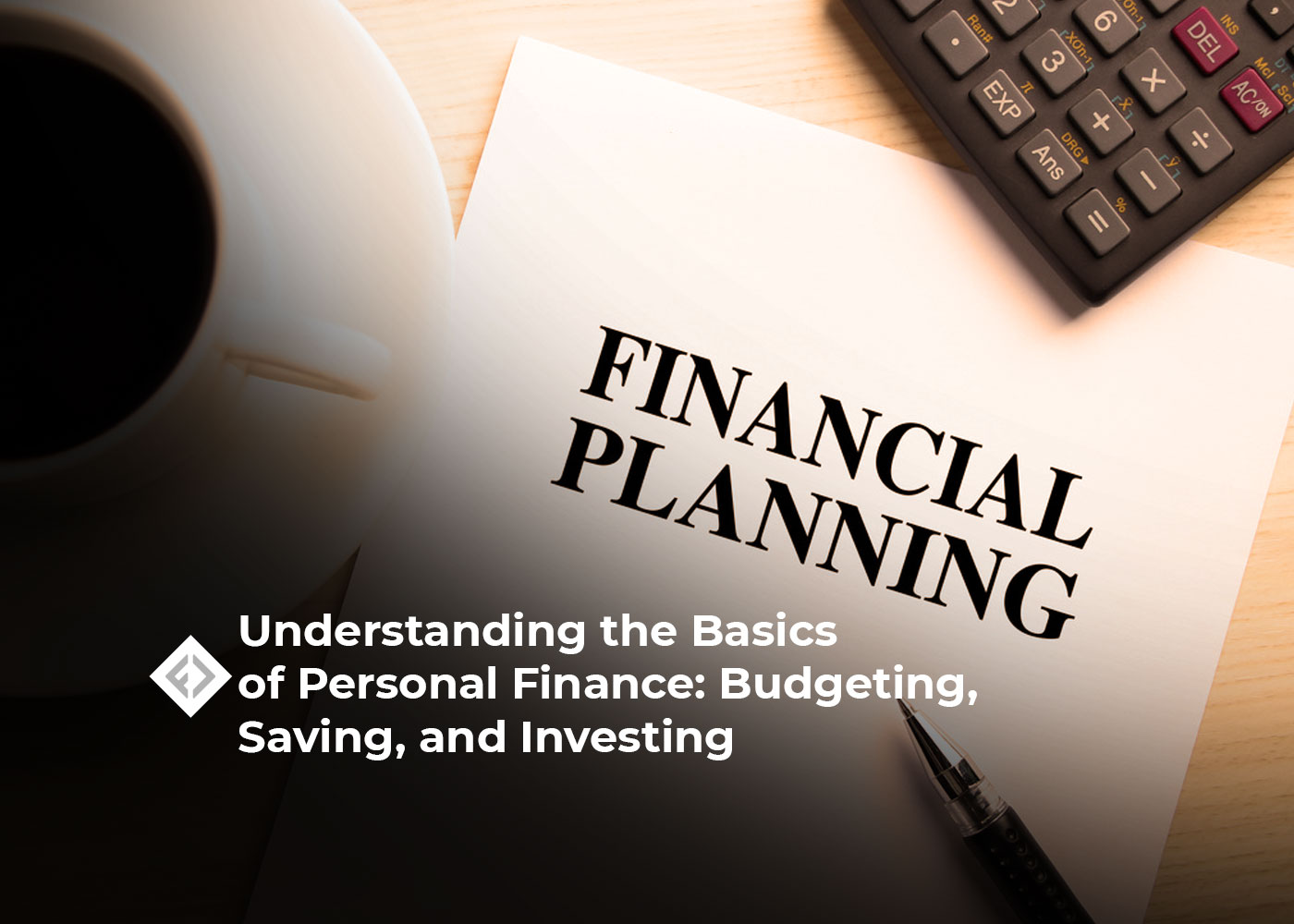 3- Investing
Investing is a way to grow your wealth over time. It involves putting your money into assets that have the potential to increase in value. Here are some key points to consider when investing:
Understand your risk tolerance: Consider your age, income, and financial goals when determining your risk tolerance.
Diversify your investments: Spread your investments across different asset classes like stocks, bonds, and real estate to reduce risk.
Invest for the long term: Don't try to time the market. Instead, invest consistently over time to benefit from compounding.
Personal finance is a lifelong journey that requires discipline and patience. By following the basics of budgeting, saving, and investing, you can achieve your financial goals and build long-term wealth. Remember, the key is to start early and stay consistent. With time and effort, you can master personal finance and achieve financial independence.
You may be interested in: