For businesses looking to increase their profits, the concept of incremental revenue is essential to understand. It refers to any additional revenue generated by combinations of existing products and services, which can be achieved through various strategies such as pricing adjustments, promotions, or other changes in the marketplace. This kind of additional income can come from many different angles, from acquisitions and partnerships with vendors to new product launches, yet it's essential for business owners seeking sustainable growth. In this blog post, we'll discuss some key concepts related to generating incremental revenue for your business and provide actionable advice about how you could start making more money today.
What Is Incremental Revenue?
Incremental revenue is a crucial financial metric that businesses use to evaluate the effectiveness of growth strategies and marketing initiatives. Essentially, it represents the additional income generated as a result of implementing a new project, campaign, or action. By analyzing the increase in revenue compared to the costs incurred, decision-makers can determine whether the benefits outweigh the investment, as well as assess the overall value addition brought about by the initiative they have undertaken. This analysis paves the way for informed, data-driven decisions and can significantly contribute to the long-term growth and success of a company.
How Does It Work?
Let's say, for example, a company is selling one of its products at $10, with 100 units sold every month. This would generate an income of $1,000 per month. If they were to introduce another product and sell 50 extra units each month at the same price point of $10, this would result in total revenue increasing from its original amount to become a grand total of $1,500 monthly. The incremental revenue generated by the new product would be $500, calculated by subtracting the original revenue of $1,000 from the new revenue of $1,500.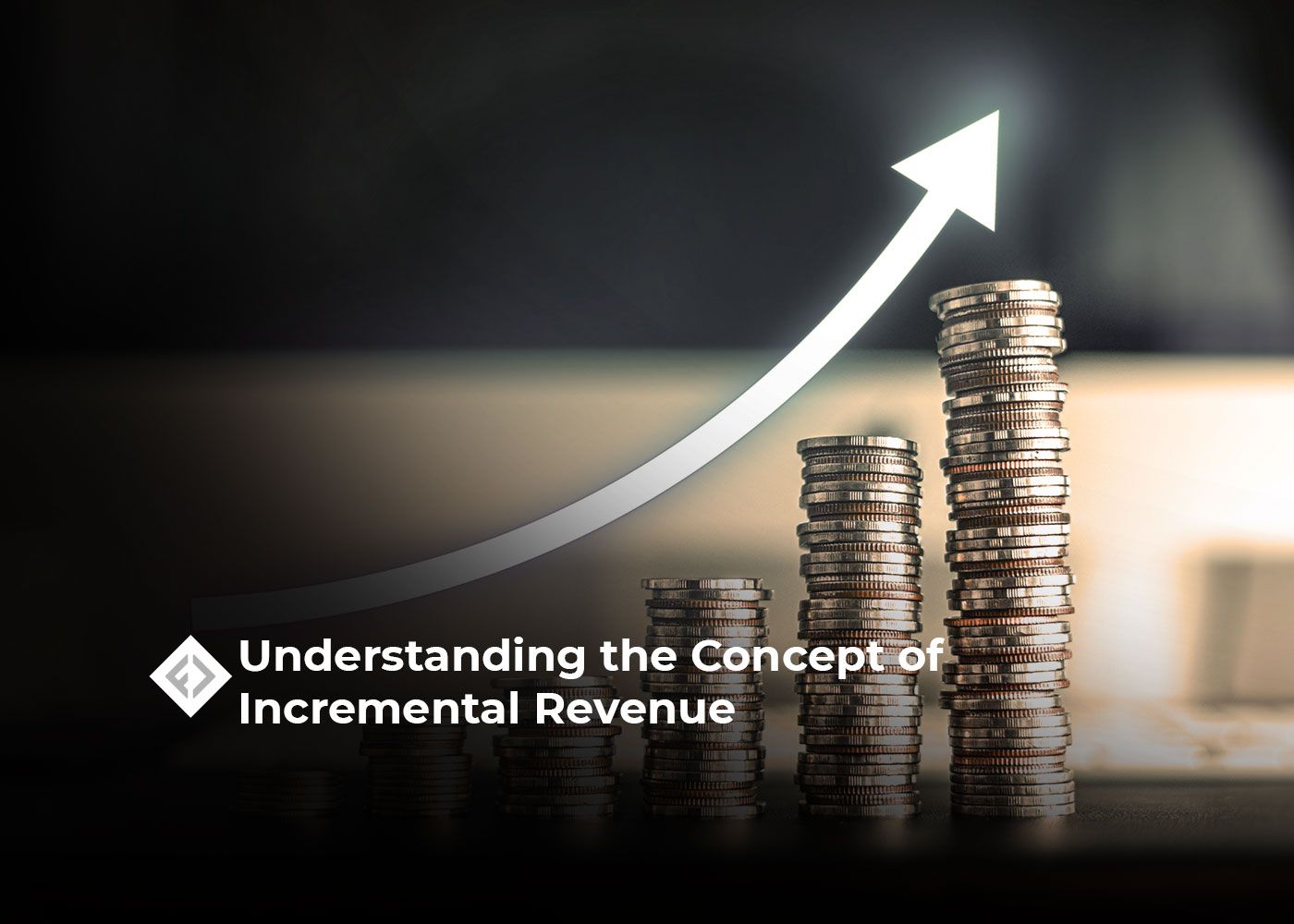 Incremental revenue is an essential metric for businesses as it helps them to evaluate the impact of their decisions and investments on their overall revenue growth. By measuring total revenue, companies can determine the ROI of a particular investment and identify areas for further development and improvement.
In Summary
Incremental revenue is a worthwhile business strategy, regardless of industry or size. Enterprises can accomplish this by accurately tracking and comparing results from different marketing initiatives over time. With the right insights to inform decisions, incremental revenue allows businesses to create a continuous improvement cycle, with each successive campaign driving improved performance. When unlocking success in your business, remember the power of incremental revenue. Investing in quality analytics tools is essential to maximize unlimited revenue opportunities. There's never been a better time to capitalize on this strategy and unlock new avenues of growth and success in your organization.
You may be interested in: