In this article, we will do the technical and fundamental analysis of the UniLend (UFT) coin according to the information we received from the website www.coinmarketcap.com What is the UFT coin in our article? You will find the answer to the questions of their projects, on which stock exchange, and with which currency pairs they are traded. The analyses we will make in weekly periods will help coin investors anticipate opportunities and risks and develop an investment strategy accordingly.
What is UniLend ( UFT )Coin?
UniLend (UFT) is a decentralized finance (DeFi) protocol that enables users to provide liquidity, borrow assets, and trade any ERC20 token without intermediaries. UFT is the native utility token of the UniLend ecosystem, which can be used for governance, staking, and paying transaction fees on the platform.
If you want to learn more about UniLend (UFT) coin, you can visit https://unilend.finance/
Projects:
UniLend Finance (UFT) is the native utility token of the UniLend ecosystem, and it has several key use cases and projects in development. These include
Governance: UFT holders can participate in governance by proposing and voting on changes to the protocol.

Staking: Users can stake their UFT tokens to earn rewards for helping to secure the network.

Transaction fees: UFT is used to pay transaction fees on the platform.

Discounts: Users who hold a certain amount of UFT are eligible for discounts on transaction fees.

Partnerships: UniLend is actively seeking partnerships with other DeFi projects, which could help increase demand for UFT tokens.
Overall, UniLend aims to create a comprehensive DeFi ecosystem that empowers users with control over their digital assets while providing them with access to various financial tools such as lending, borrowing, trading, etc., while also making sure that its native token plays an integral role in supporting its operations and growth.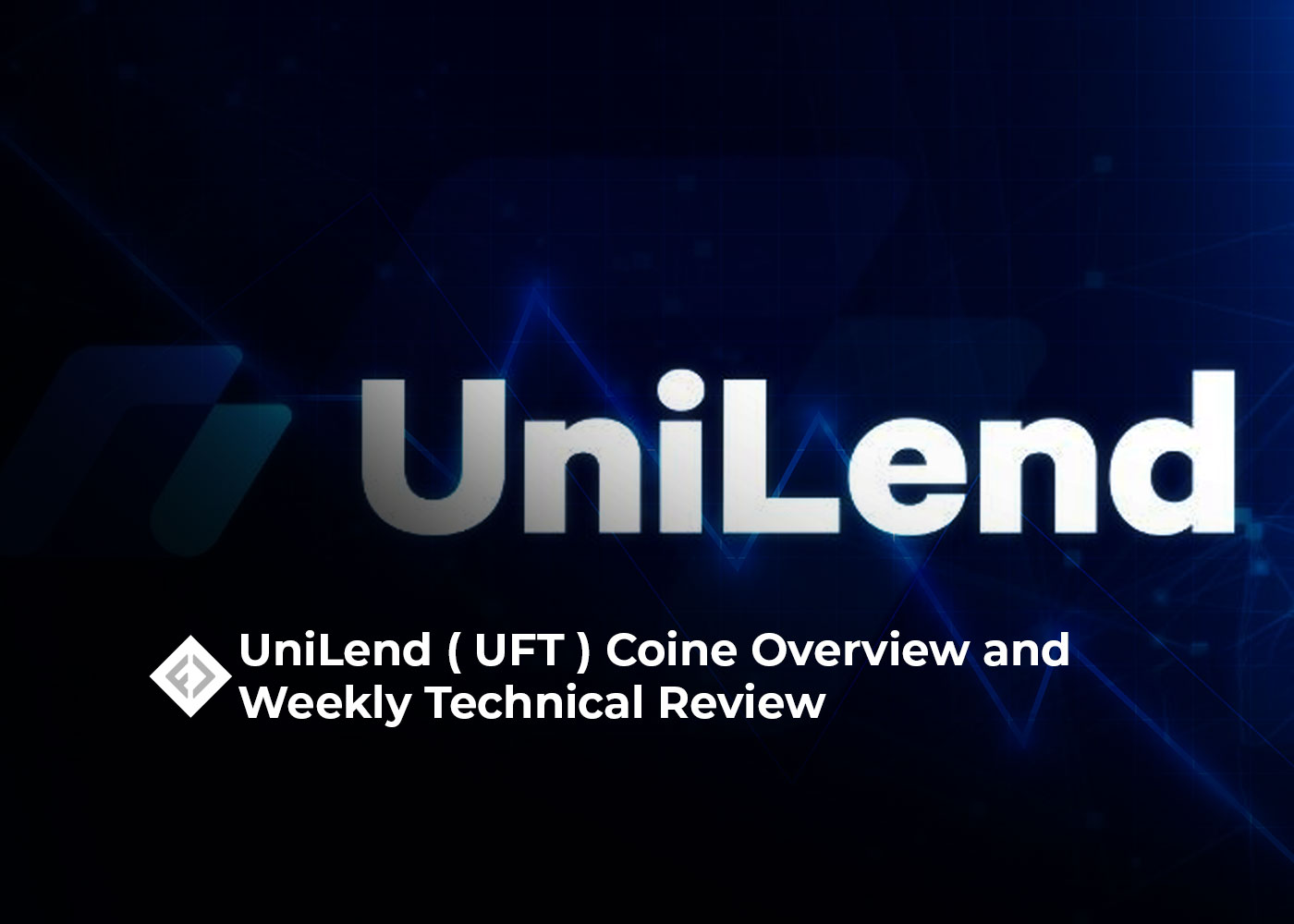 Factors affecting price: 
The price of UniLend Finance (UFT) coin, like any other cryptocurrency, is influenced by a variety of factors. Some of the key factors that can affect UFT's price include:
Market sentiment: Like most cryptocurrencies, UFT's price can be heavily influenced by overall market sentiment towards the crypto industry as a whole.
Adoption and usage: The more users that adopt and use the UniLend platform for lending, borrowing, or trading their tokens using UFT coins in transactions on the platform, the higher demand there will be for UFT tokens which could result in an increase in its value.
Competition: As with any DeFi project, competition from similar projects may impact the demand for UniLend and ultimately affect its price.
Regulation: Changes to regulations surrounding cryptocurrencies could also have an effect on UFT's value as they may influence adoption and usage rates among investors.
Partnerships & Collaborations: Any new partnerships or collaborations announced by Unilend Finance with other blockchain entities that result in increasing their user base or adoption rate could positively impact the value of Uft coin.
6-Tokenomics: Factors such as token supply, circulating supply vs. total supply ratio, etc., could also play a role in determining how much demand there is for UFT tokens at any given time.
It is important to note that these are just some examples of factors influencing cryptocurrency prices; many other variables can come into play depending on specific market conditions at any given time.
Where can I buy UniLend (UFT)?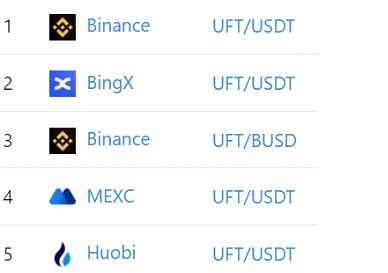 UniLend (UFT) Baseline Assessment :
The UniLend Finance (UFT) coin has a market cap of $13,945,567, while it has a circulating supply of 62,330,000. 100,000,000 units, and its fully diluted valuation is $22,373,764. 
What is the high point of the price for UniLend (UFT)?
UniLend (UFT) token highest price is $4,80 , recorded on February 22, 2021 The current price is %-98.59 lower than the all-time high.
What is the low point of the price for UniLend (UFT)?
UniLend (UFT) token's lowest price was recorded as $0.0676 on May 09, 2022.
UniLend (UFT) Technical Outlook: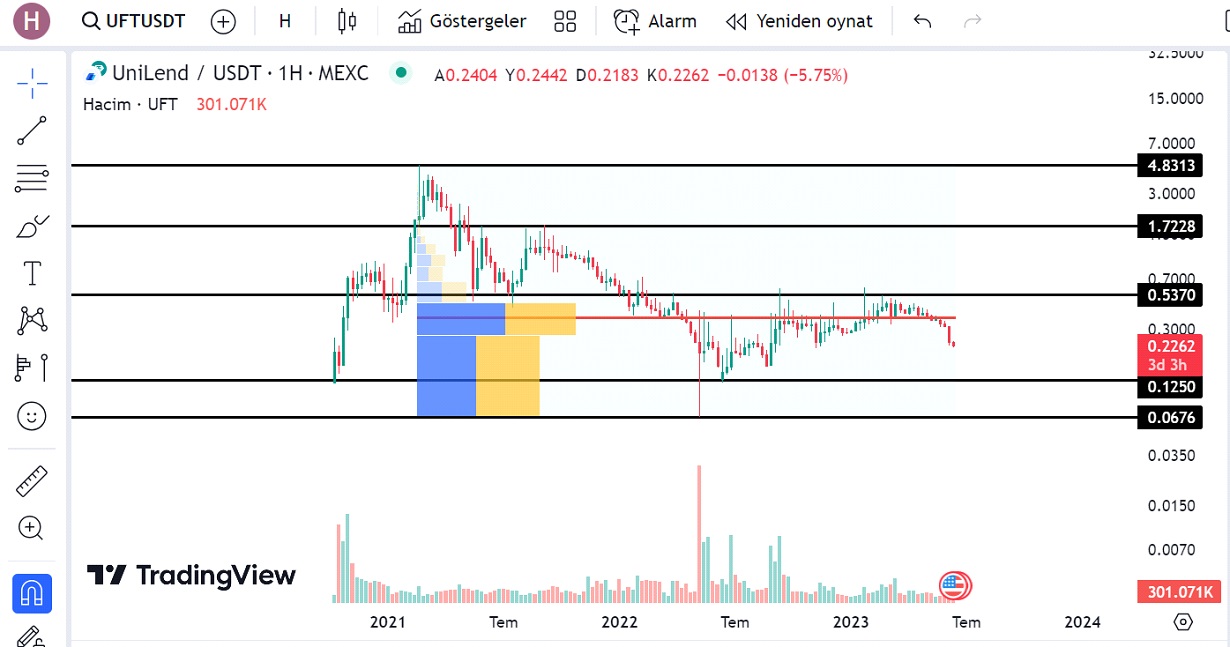 The UFT coin, which saw $ 4.83 ATH on February 22, 2021, hit its lowest level of $ 0.0676 on May 9, 2022. Although the reaction rose up to the $0.53 level with the purchase from here, this rise was not permanent as it was lacking in volume. The value of $0.3668, where the highest volume occurred during the decline, is important in terms of showing the cost to the buyers. In reaction rises, the $0.3668 level will appear as resistance. Our support points are $0.1250 – $0.0676, respectively. The resistance levels we will follow in possible rises are $ 0.3668 – $ 0.5370 – $ 1.72 and $ 4.83.
Investment information, comments, and recommendations contained herein are not within the scope of investment consultancy. The content, comments, and recommendations herein are not guiding but general. These recommendations may not suit your financial situation and risk and return preferences. Therefore, making an investment decision based solely on the information herein may not yield results that meet your expectations.
You may be interested in:
Bank Teller Job Duties : Responsibilities and Tasks
Wall Street Memes: The Rising Star, Inspired by the GameStop Squeeze, That Is Challenging Traditional Finance
The Evolution of Collectibles: Exploring the Future of Bitcoin NFTs and Ordinals