Uniswap has revolutionized the NFT marketplace with its new feature that allows traders to purchase assets using any Ethereum-based token– from stablecoins like USDC and Tether all the way down to meme coins such as Shiba Inu. This simplified interface ensures convenient purchases for those searching for a unique asset on Uniswap's thriving NFT Marketplace!
Uniswap Makes NFT Purchasing Extremely Easy
Uniswap's Universal Router contract is an innovative solution that ensures the most cost-efficient route to complete a swap from any Ethereum-based token into Ethereum, so it can be used for transactions on OpenSea's Seaport protocol. This makes crypto swaps more convenient and economical than ever before!
Uniswap streamlines the process of purchasing NFTs for users who need to swap one cryptocurrency for another. Moreover, it plans to enable combined sums from various cryptocurrencies in a single sale – so if an NFT costs 1 ETH, you can purchase it with combinations like USDC + Tether or DAI + SHIB, or UNI + Chainlink. This significantly simplifies the buying journey and makes it easier than ever before!
NFT traders, rejoice! Uniswap's new tool is here to make your life easier. It will benefit experienced traders who already swap large volumes of tokens on the platform and those who wish to lock in sales with increased speed and ease, as they no longer have to manually trade their tokens beforehand. Plus, one less transaction before making an NFT purchase means fewer taxable events are involved — a win-win situation all around!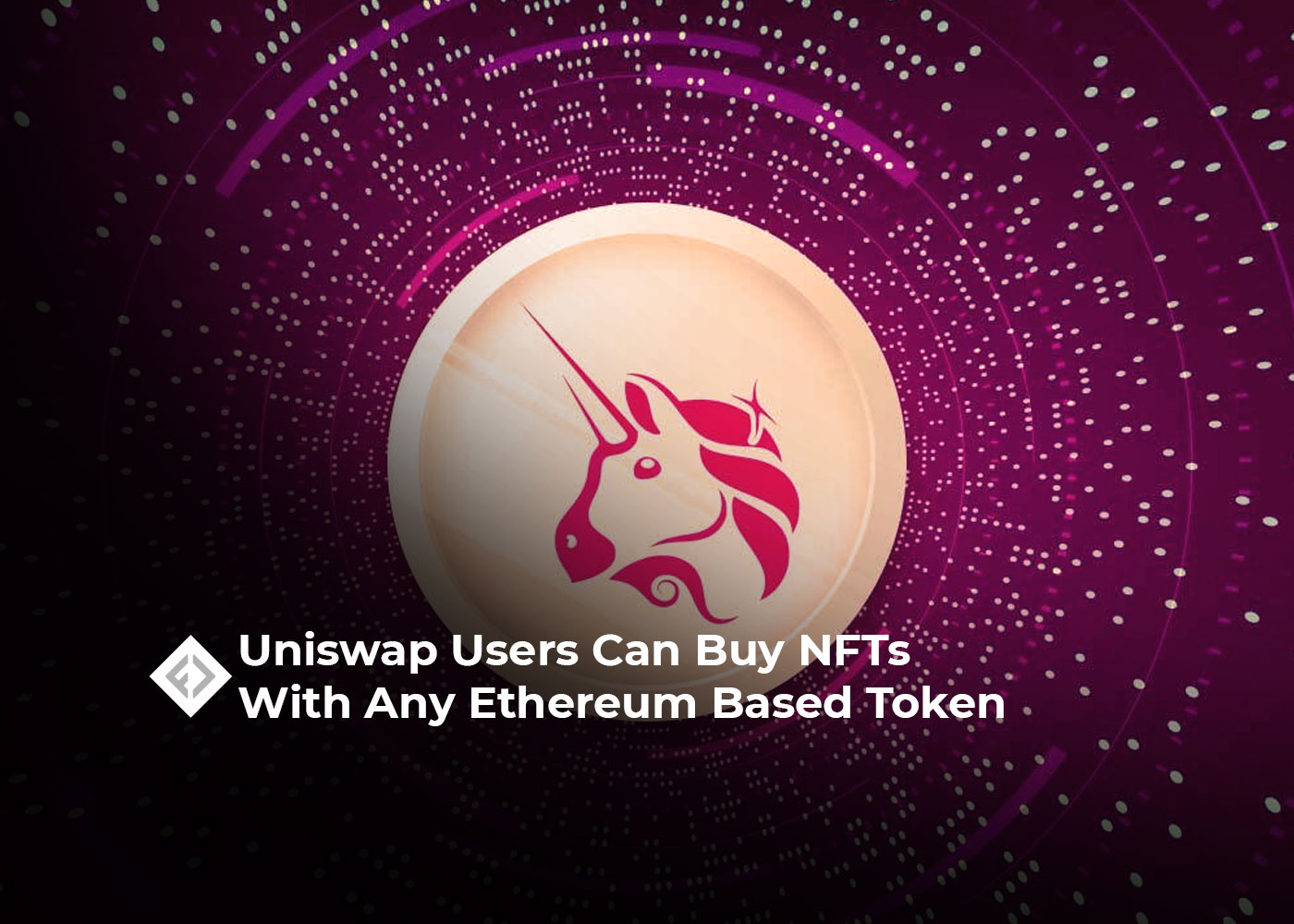 So Will This Help Uniswap's Pass Blur and OpenSea?
Following Uniswap's acquisition of NFT aggregator Genie last year, and the subsequent launch of its NFT marketplace in November, it has yet to experience a surge in usage. In fact, across 16,600 sellers and 5400 buyers, there have been less than 10 000 total transactions amounting to $7.6 million in volume traded, according to Dune Analytics Data Scientist MarcoV. This is especially surprising given that Uniswap's DeFi platform already boasts nearly 4.8 million users as per another Dune Analytics dashboard – evidently, their legacy audience hasn't fully embraced this new product line just yet!
Uniswap may have innovated its NFT platform, but it requires more than that to draw traders away from competitors like Blur. Paradigm's affiliate offers token rewards and airdrops for high-volume dealers. According to Dune Analytics data, 80.6% of the weekly NFT market is occupied by Blur users, with OpenSea taking up 14.5%. Uniswap's platform has been unable to crack into the top 10 platforms regarding trader count at this juncture – an indication that there might be some catching up left to do if they want their name better represented on the graphs!
You may be interested in: Turkey Bans Layoffs in Earthquake Zone